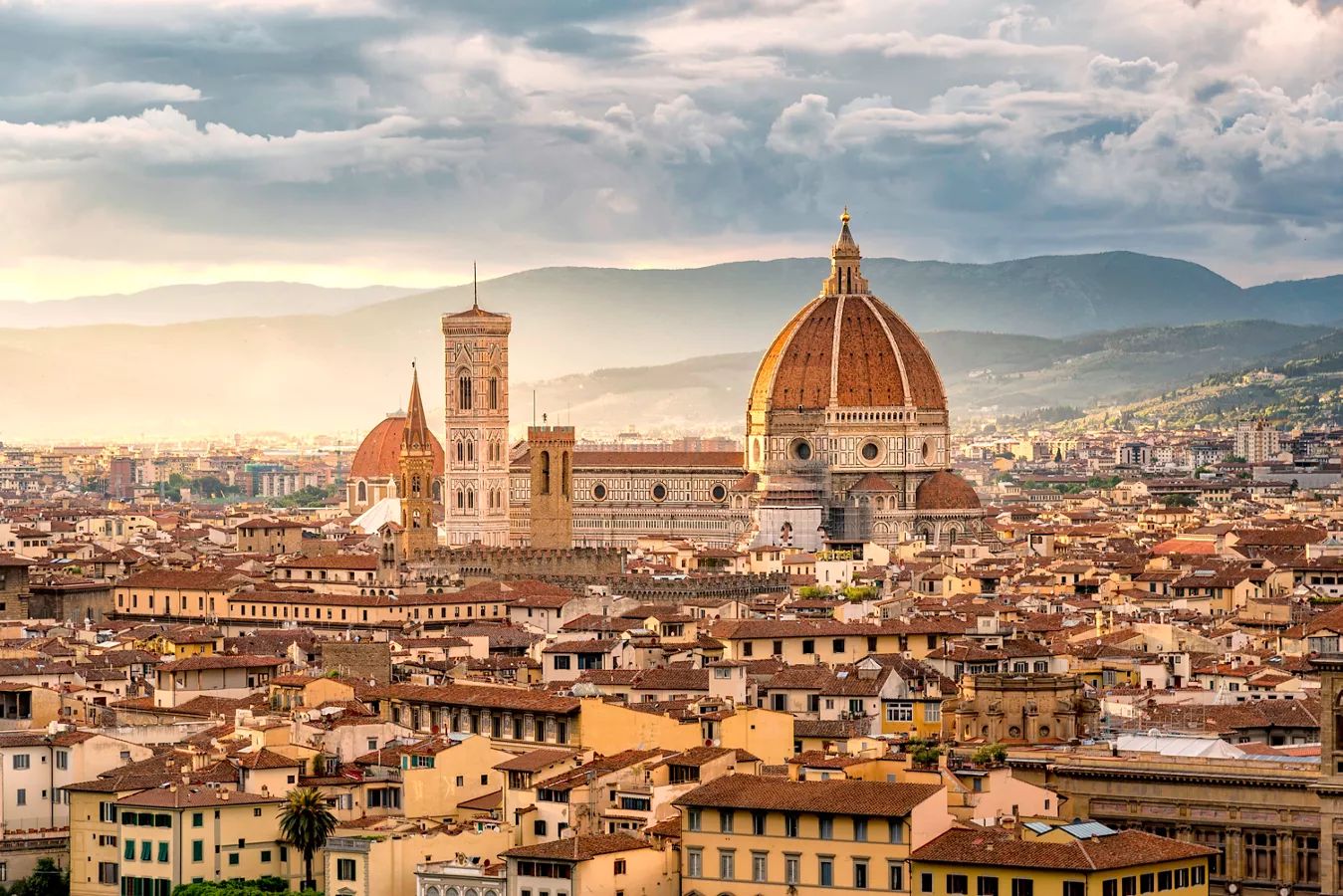 We've brought you a captivating piece from Hindustan Times Brunch penned by Vir Sanghvi, chronicling the remarkable two-decade journey of restoring the 15th-century Palazzo by Four Seasons Hotel Firenze, now among the world's top 50.
When the world thinks of Italy, it's really Florence they're thinking of. But amidst all the art, history and beauty are now touches of modern comfort and style. – Vir Sanghavi
Even if you think that you know nothing about Florence, the truth is that you probably do much of what the rest of the world thinks of as being typically Italian is actually Florentine.
Opera was invented in Florence Even the piano was invented in Florence. You have probably heard of the Renaissance. That began in Florence.
Think of some famous Italian artists: Michelangelo, Leonardo da Vinci, Sandro Botticelli, Cellini, Rubens or Raphael. They either came from Florence or worked in the city. Even the modern Italian language is based on the Florentine dialect.
Yet, history is not Florence's claim to fame it is a great tourist attraction mostly because it is so beautiful. There are the famous structures, such as the Duomo, the cathedral that has the largest dome of its kind in the world, and the great palazzos or palaces associated with the Medicis, the family that ran Florence for centuries. But nearly every street in Florence is beautiful you don't need to go looking for charm: It is all around you.
Each time I go to Florence, I discover something new. There are now far superior hotels than there were say, a decade-and-a-half ago and though the restaurants are the usual mix of tourist traps and local favourites, there are now some great restaurants as well.
I stayed this time at the Four Seasons, a hotel that did not exist when I started going to Florence. It was recently rated one of the 50 Best Hotels in the world (It made it to number nine on the list). But nothing prepares you for how stunning it is. Its acres of grounds constitute the largest private park in Florence and its history goes back to the 15th century. It combines a medieval palazzo with a convent and like nearly everything else in Florence it is mainly all about art.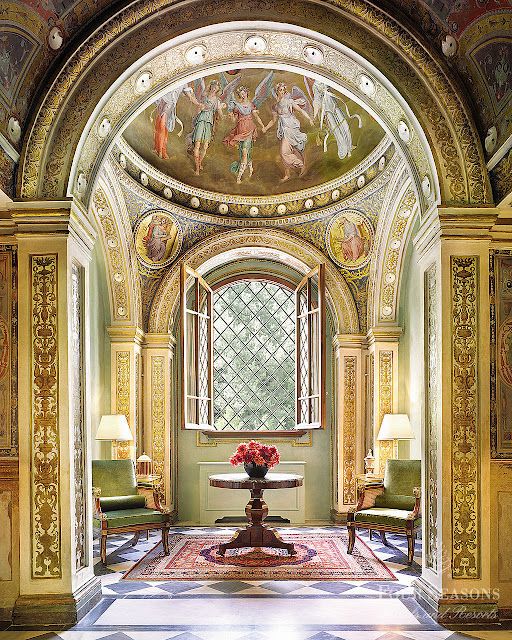 I was lucky enough to stay in one of the most historical rooms in the palazzo (over 500 years old) When the Four Seasons began to renovate the property nearly two decades ago, it discovered beautiful 19th century frescos that had been painted over in many parts of the original building The hotel waited for years until they were completely restored before opening. It tried also to match the fittings to what they would have looked like when the palazzo was at its peak.
The result is one of the world's most spectacular hotels. The grounds are full of modern art, which serves as a contrast to the historical pieces and frescoes because the hotel believes, Florence still has a flourishing art scene.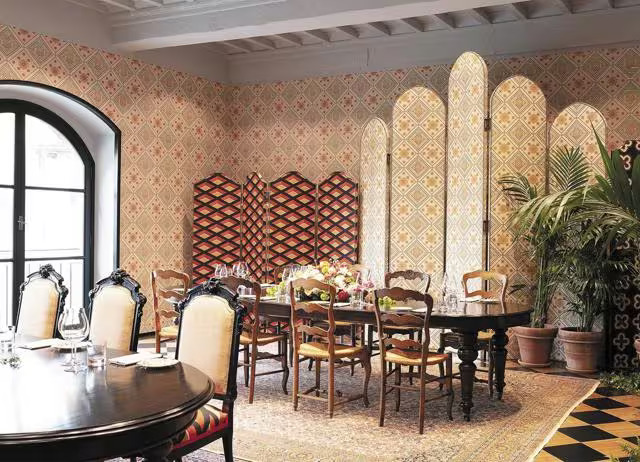 Even the food in Florence- at the top end – can be world-class. My friend Alessandro Lagana, a key figure in the Massimo Bottura organisation, booked me into the Gucci Osteria. It turned out to be a slightly less formal version of Massimo's three-Michelin-star Osteria Francescana in nearby. Modena It has its own Michelin star and only two tasting menus The chefs turned out to be Karime Lopez, who has worked in South and Central America's greatest restaurants, but says that her creativity only opened up when she went to work for Massimo at Osteria.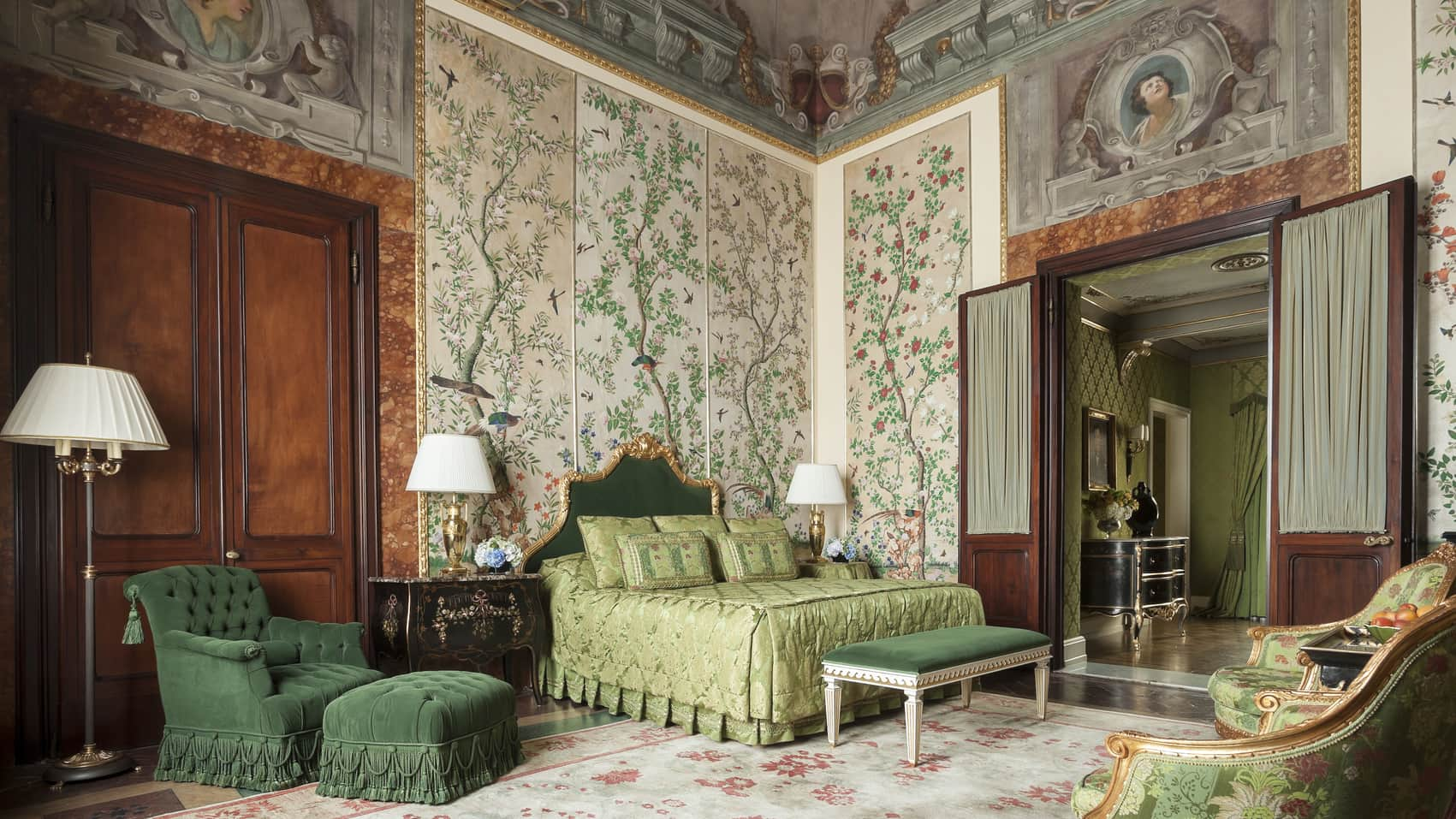 The Four Seasons in Florence is on the list of the World's 50 Best Hotels. The rooms in the palazzo are over 500 years old and the hotel celebrates both classic and modern art.
Francescana; and Takahiko 'Taka' Kondo, the Japanese chef who was Massimo's right hand for years, and whose work is celebrated in one of Francescana's most famous dishes "Oops! I dropped the lemon tart."
Karime and Taka take the basic structures of Italian (or more generally, European) cuisine and pack their dishes with subtle flavours from Japan and South America. The food was astonishing; easily two stars rather than the one it currently has.
This kind of luxury and gastronomic excellence was not around when I first went to Florence (though the remarkable Enoteca Pinchiorri has had three stars for 20 years and is usually regarded as Florence's top restaurant) and I am guessing that it owes something to the sophisticated new breed of visitors to the city.
For all that, the city itself has not got its act together. Transport remains a problem. There is no Uber and you are dependent on normal taxis. But there are not enough taxis. Nor are there many cruising cabs. And locals say that in common with many other Italian cities, Florence's civic services are not top class. The parallels with India continue: First-rate private sector v/s third- rate government sector.
But it hardly matters. I spent most of my time at Florence's great museums and galleries-the Uffizi, the Palazzo Pitti etc – and there was so much beauty on display that it was easy to be transported back to an earlier, more magical era when Florence was the artistic capital of the world.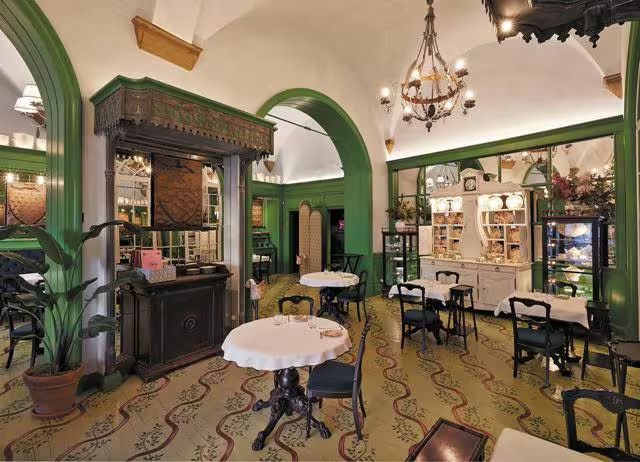 Gucci Osteria has a Michelin star and two tasting menus. There is no restaurant like it anywhere else in the world.