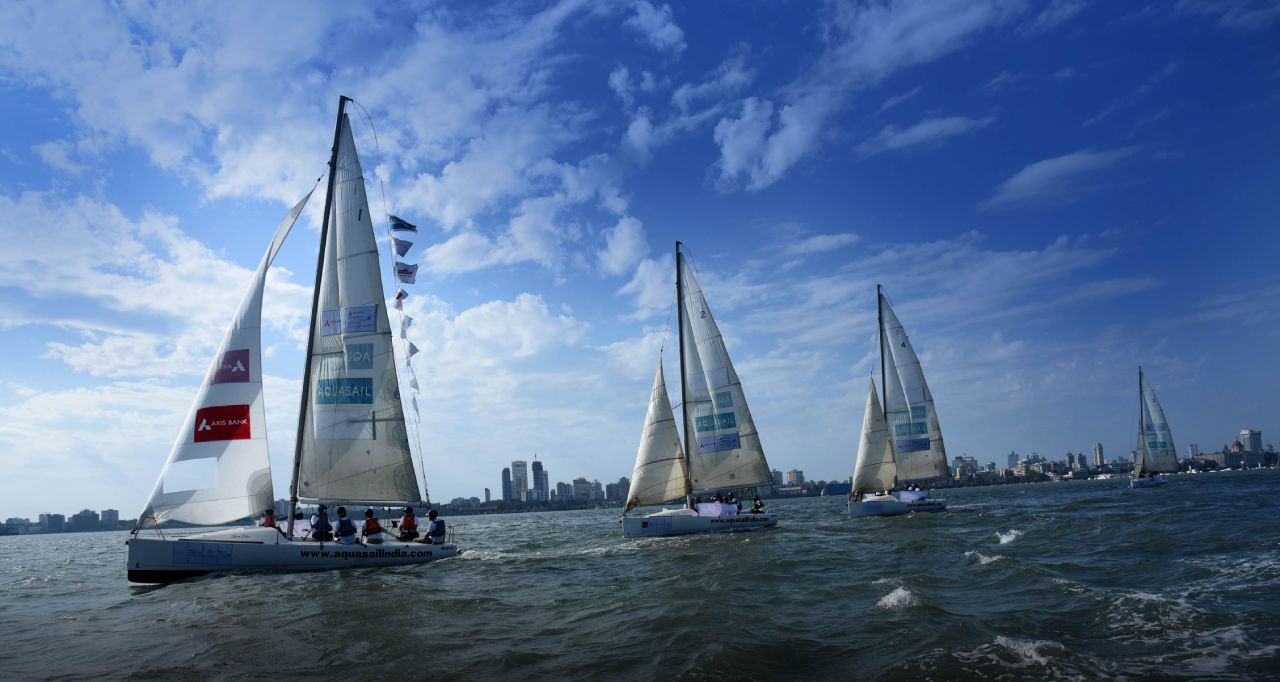 Zia Hajeebhoy Co-founder Aquasail throws up an interesting view of Mumbai from the sea.
In our September issue of TANG, we bring to you the story of Aquasail – India's pioneering sailing experience! Zia gives us an interesting perspective on how sailing can be an experiential addition to a traveller looking to immerse into Mumbai; she also leaves us with some Brand Building & Leadership lessons.
Experiential. What does this term evoke? Something that you do. Something that you experience. Something that stays with you. Something that touches the heart. The world craves experiences, whether on holiday or during a social outing, on a weekend getaway, or while sharing intimate moments with loved ones. In solitude or with the family, bonding together – the corporate world is abuzz with the idea of learning   and   engaging   through   experiences. Experiences connect us with our senses, allowing us to fully immerse ourselves. Now,   add    "SAILING"    to    the    word    experiential    and    what    do    you    get? A magical, boundaryless experience.
Aquasail embarked on its journey at a time when only a few had the privilege of sailing. At the helm of Aquasail is Shakeel Kudrolli, a world champion in sailing who had experienced the sport at the highest levels of excellence. However, he harboured a dream for everyone – a dream to make India the go-to sailing destination for the world. He aimed to create a vibrant domestic market where Indians had access to safe and responsible boating and where the world would come to India to sail. Why not? India boasts a vast coastline and picturesque lakes and water bodies. Our weather is our unique strength when it comes to sailing – warm waters and gentle breezes make it an enticing pursuit for sun-chasers. Predictable winds and undiscovered bays and beaches make it a paradise for sailing.
Aquasail set out to conquer this dream. Today, over 1,30,000 people have sailed with us. Corporate India embraced sailing and we have successfully hosted more than 1,300 corporate programs with esteemed organizations such as Axis Bank, Bayer, Colgate, Hershey's, Citibank, HSBC, Alkem, Aditya Birla, The Mahindra Group, Dell, Lenovo and many others. Our partners from the travel trade, event companies, training organizations and hotels joined us on this exploratory journey.
How did all this happen in a country where people often fear water, sunburn and have limited swimming skills? Experiential happened! People are searching for new things to do rather than just observe. What unfolded was the magic of sailing. We offered experiences that addressed diverse needs. We didn't just sell sailing; we sold the romance of sailing. We didn't just sell sailing; we sold the social connections that sailing brings.
We provided certificate courses, introducing people to a new hobby that added joy to their lives – a hobby you can start at any age and continue for a lifetime. Adding Aquasail to a holiday transformed it into a highlight. Today, people plan their vacations around sailing.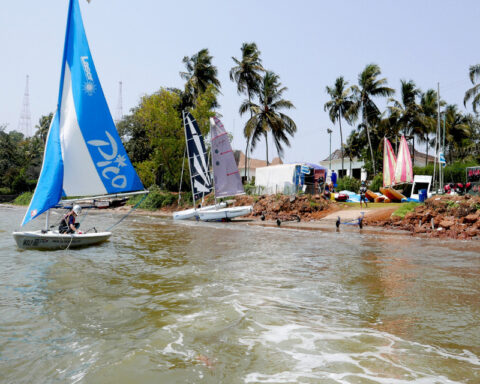 Aquasail harnessed the power of sailing and sailing regattas to deliver leadership outcomes and transform businesses and teams. Sailing became a powerful team-building tool, a delightful R&R platform, and a unique way for organizations to network with key clients.
Sailing, with its multifaceted dimensions, became a solution for various needs, made possible by our fleet of world-class boats, each designed to meet diverse requirements. Unique offerings like Sailing Olympics and Sailing Regattas added value to conferences and offsite events. Our end-to-end experiences delighted both retail and FIT customers. Aquasail carefully selected its locations – Goa, a holiday and MICE destination; the iconic Gateway in Mumbai, conveniently located for our customers; and Alibaug, less than an hour from Mumbai, making it a fantastic getaway.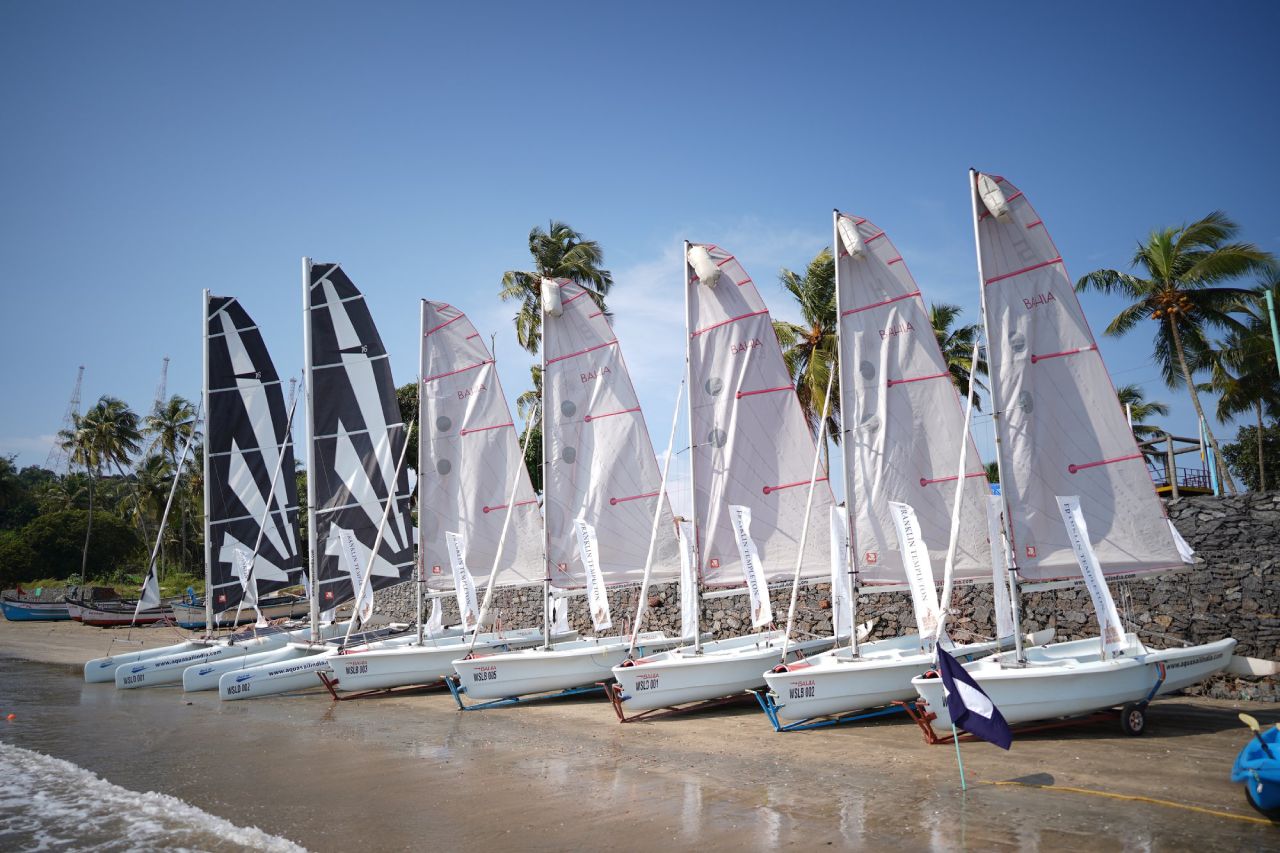 This is how a brand is built: by deeply understanding customer needs and tailoring solutions accordingly. Value is built by consistently delivering what you promise and more.
It has been a long voyage, full of turbulent waters and storms. But along the way, we relished riding the waves, watching sunsets, and running with the wind in our sails. Our partners journeyed with us and anchored us in difficult times. Our clients fueled our journey year after year. Ideas kept flowing, and our offerings continued to grow. It has been a powerful journey, with unexpected stops along the way. COVID-19 took the wind out of our sails for over 30 months. We were becalmed, with no revenue. However, our clients stood by us, helping us weather this crisis. Today, we are grateful to those who helped us build this brand with love and respect.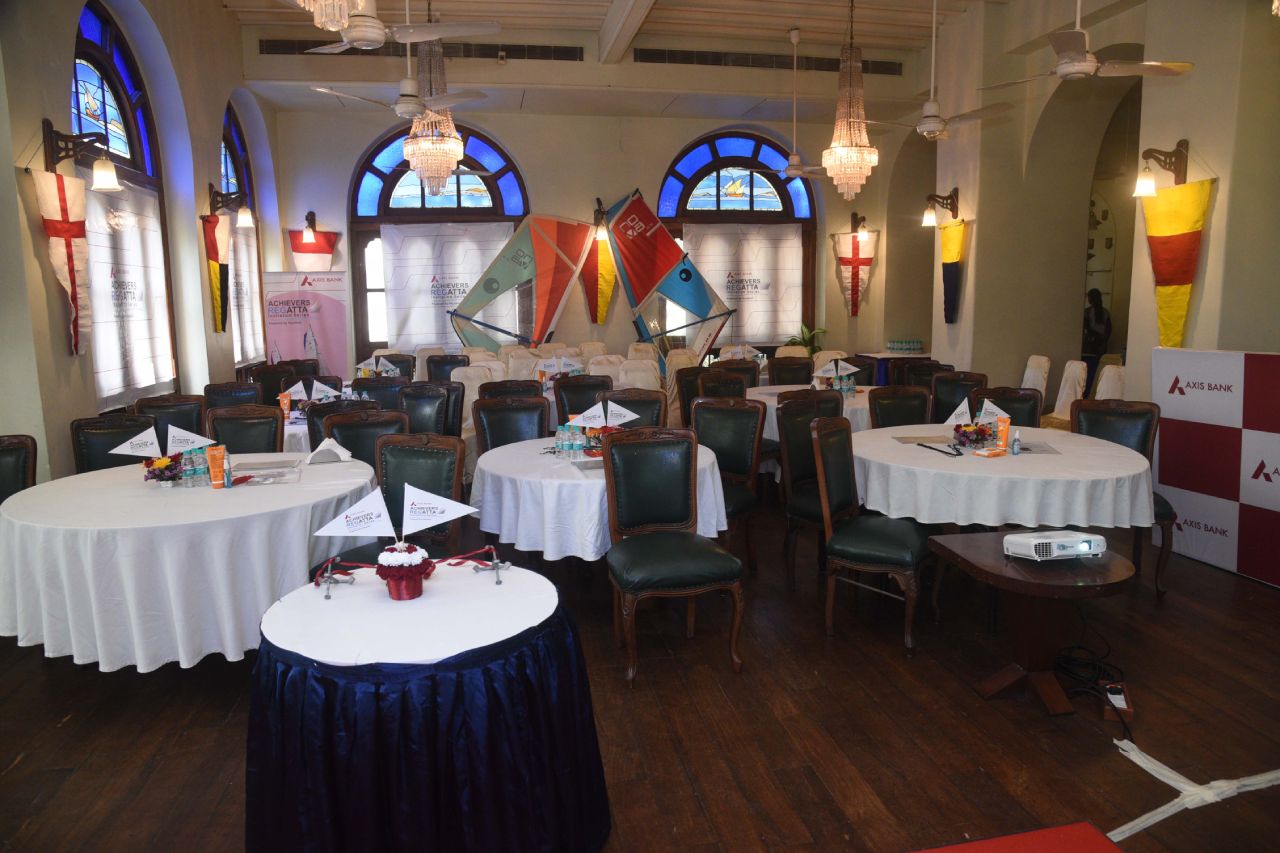 The cornerstone of Aquasail's brand success is its unwavering commitment to safety. Aquasail also invested time and effort in education, patiently explaining why we don't include jet skis in our fleet, the importance of insurance and why sailing in the hot afternoon sun is the best time to sail. We passionately and convincingly showed clients how small boats for 2 to 5 people could host a magical sailing day for even 1,000 people, creating lasting memories. Those who value experiences cherished this and those who took a risk and tried something different were thrilled with the outcome. Some discovered a lifelong passion. That is the power of an experience. That is the power of conviction. And that is the power of the magical world of sailing.
We invite you all to come aboard, let your imagination run wild, and set sail on a voyage of discovery with a brand that has pioneered an industry, ready to explore new horizons.
Aquasail has 3 amazing sailing lounges at:
SunDrenched Goa @ the Grand Hyatt Goa
Iconic Gateway @ the historic Dhanraj Maham
Magical Mandwa @ the Alibaug – Mandwa Jetty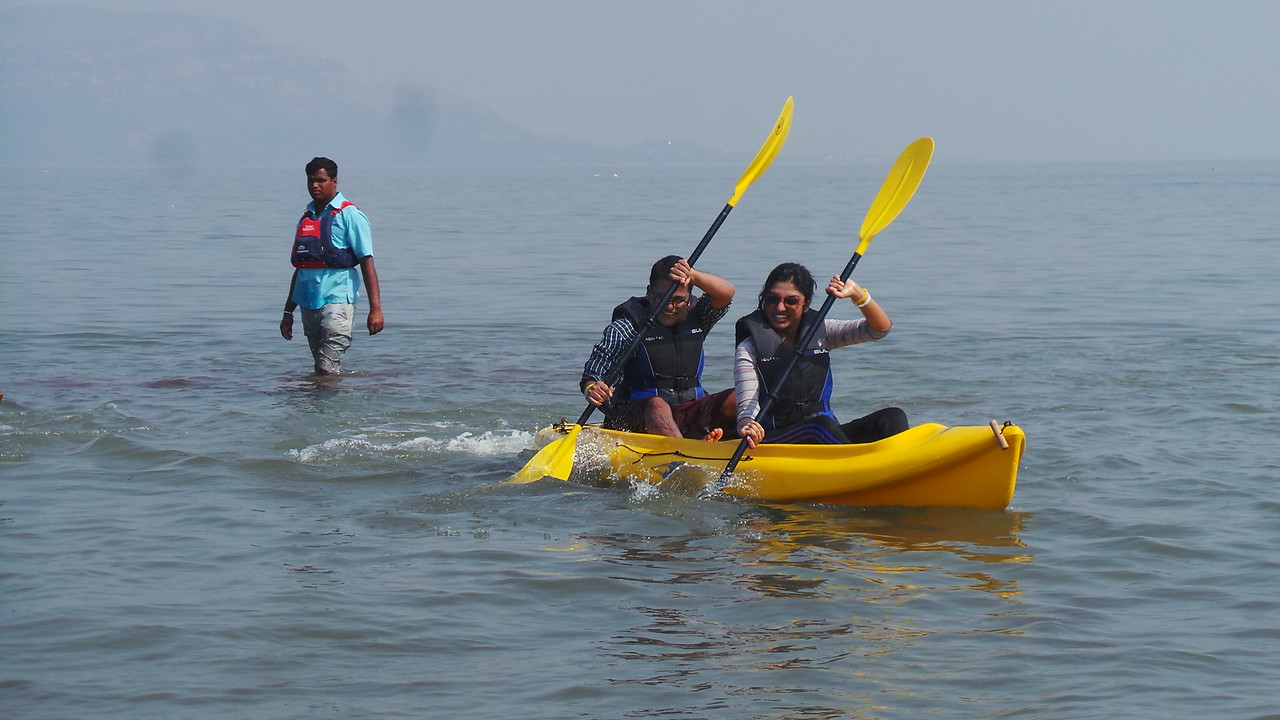 The fleet has diverse boats all represented by the best brands in their categories:
The Colour and Easy To sail Funboats and Bravos: so easy that even a first timer can sail by themselves
The Hobie Cat and Darts: thrilling high speed trapeze catamarans
The Laser Bahias: delightful dinghies for learning, discovery and racing
The Laser Picos: the world's most popular dinghy for kids
The Kayaks: designed to ride the waves
The Windsurfers: best of brands for adrenaline, skill & thrill sailing
The Beneteaus: 25 Foot French Sailing Yachts for superb performance and comfort.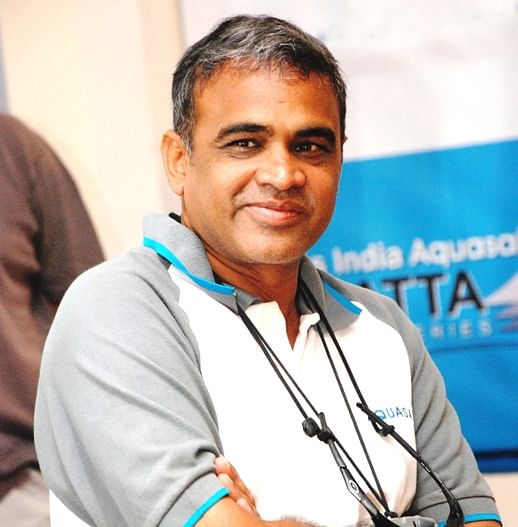 About Shakeel Kudrolli: Founder of Aquasail. A lawyer by profession, he won India's first international Gold at the Asian Championships in China. He won 2 medals at the Enterprise World Championships in 1993 and 1995 in Zimbabwe and South Africa respectively. He coached the Junior squad that won the Junior World Cadets Championships. He is passionate about making India the go-to destination for sailing and expanding Aquasail internationally.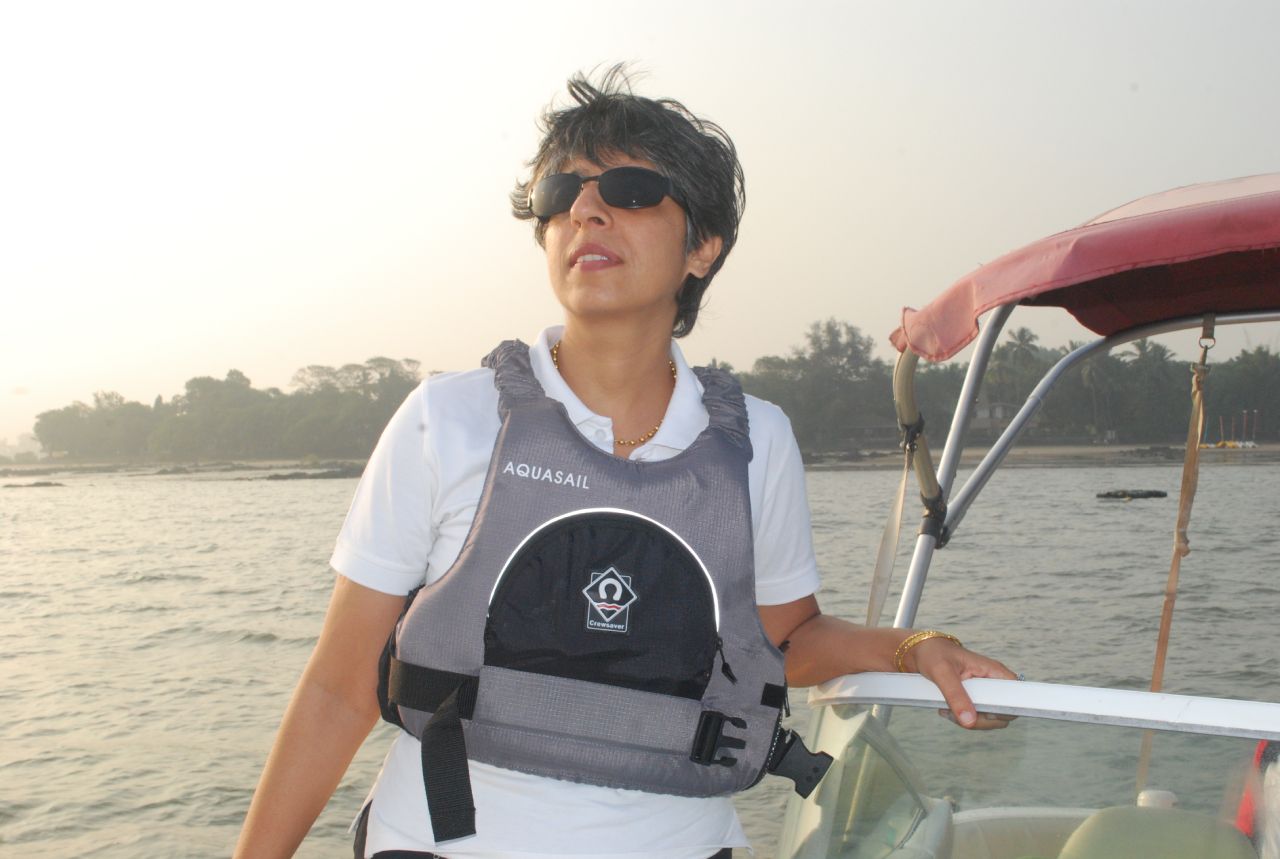 About Zia Hajeebhoy, Co-Founder of Aquasail. Zia has worked in corporate India with organizations like Unilever, Monsanto, Reckitt's, IL&FS, and Polaroid. A marketing and business leader, she loves building brands and organizations. She is a business coach and mentor and has just authored her first book. She is passionate about the environment and is on a mission to save our oceans and planet.
Building a Love Brand with Value:
Understand the need.
Deliver outcomes consistently.
Believe in your brand.
Never undervalue your brand—educate customers on its value instead
Aquasail offers various options to get you to try your hand at this experience.
For individuals:
Discover Sailing: 90 minutes | 25 foot French sailing yacht | enjoy any day | steer the boat, learn the basics or sit back and enjoy the city scape
Introduction To Sailing: 2 hours where you get a learning session and an Introduction to Sailing Certificate from the Aquasail Yachting Academy
For Groups:   
The FLOTILLA: try the basics while also relaxing and bonding on the sea | engaging and exciting | group size ideal 15 | max 30 at time  
THE REGATTA: learning clinic and then then race in a series of world class races | Certificate of racing from the Aquasail Yachting Academy  
Sailing Picnic: Curated sailing experience to Mandwa Beach