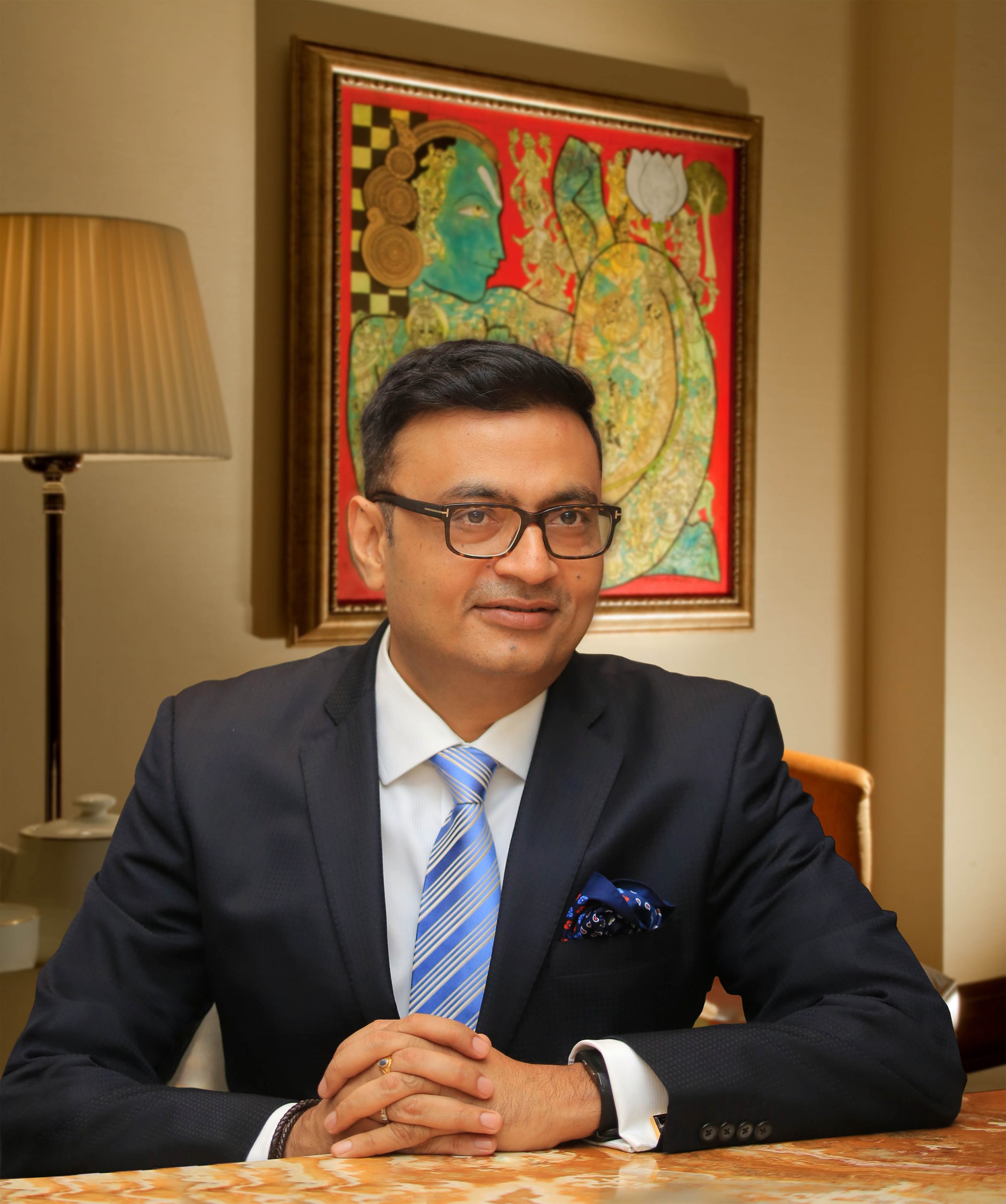 Anuraag Bhatnagar Chief Operating Officer at The Leela Palaces, Hotels and Resorts speaks about the Group's plans to showcase India in true Indian Hospitality Luxury!
For us at The Leela, the past few months have brought us many laurels, with the launch of signature brand programmes and continued focus on elevating the guest experience.
We recently concluded The Leela Sawai Man Singh Polo Cup 2022, our inaugural sponsorship of the royal sport of Polo, in an exclusive collaboration with Rajasthan Polo Club wherein His Highness Maharaj Sawai Padmanabh Singh of Jaipur led The Leela team with our take on Polo in The Pink City.
We have strengthened our portfolio as we welcomed back The Leela Kovalam, A Raviz Hotel, India's only clifftop beach resort. And now we are gearing up to soon add a magical backwater experience with The Leela Ashtamudi, A Raviz Hotel, to complete the much sought-after and beautiful Kerala experience.
We launched our signature fragrance and a new range of bath amenities with Tishya by The Leela inspired by Kumud, or Lotus – the national flower of India, and Nilgiri which blossoms once in 12 years. This range is completely paraben and SLS free and comes in 100% recyclable packaging. We also launched our wellness program called Aujasya by The Leela wherein we collaborated with a food and nutrition consultant and curated a menu that is based on healthy and guilt-free eating, we have revamped our Palace Services and introduced Ceremonial Rituals across our hotels which serve as a cultural immersion into the destination.
As the world begins to open up and India gears up to welcome the global discerning traveller, we at The Leela are optimistic that international travel to India will bounce back sooner than we expect.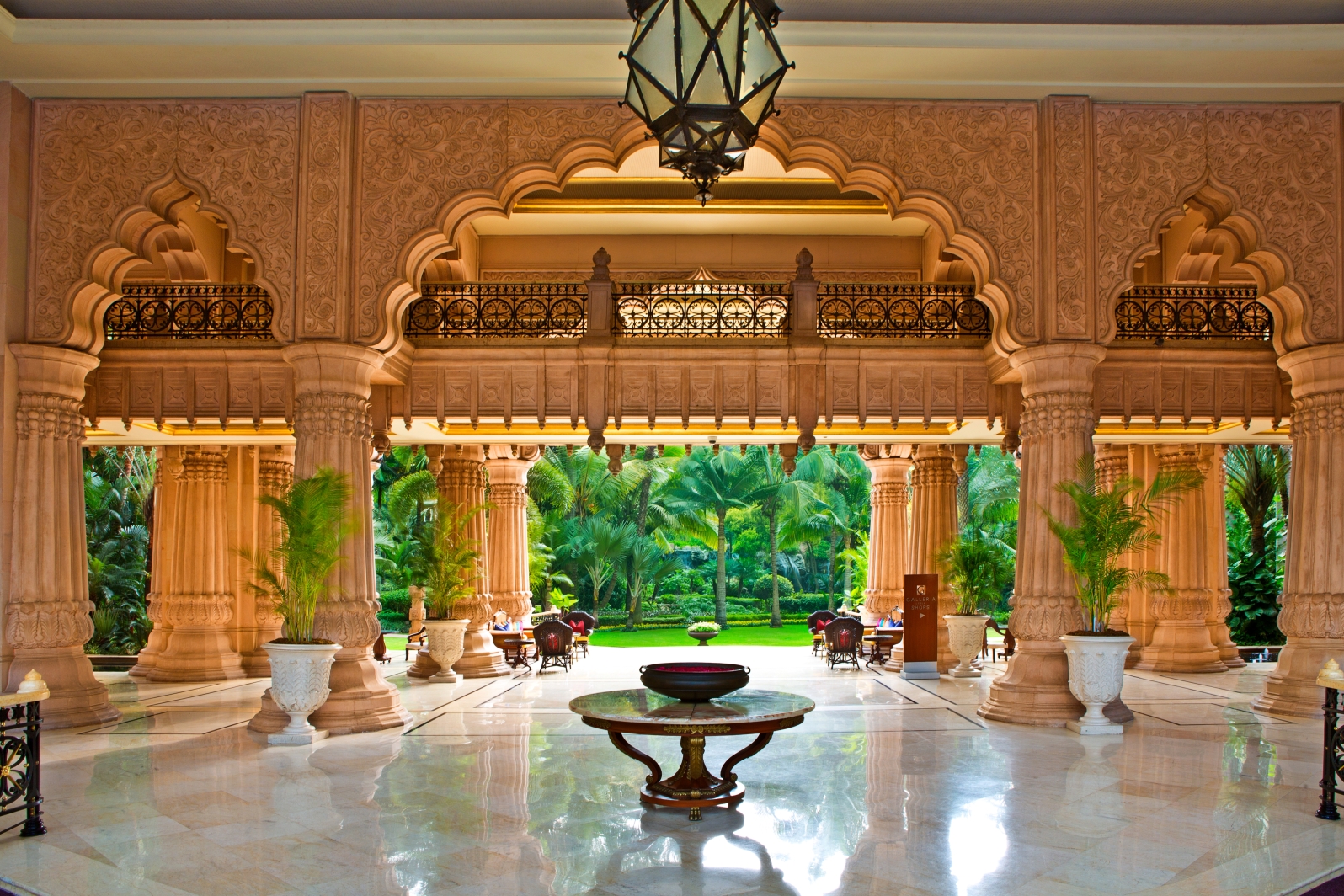 Changing vistas
As a brand, The Leela Palaces, Hotels and Resorts holds its guests at the centre of everything it does and is committed to providing them with authentic and transformative experiences with the warmth of Indian hospitality.
We have curated The Leela Palace Trail, a thoughtfully crafted and bespoke offering of a choice of 6 magical destinations for an experience of a lifetime. Each palace will not only astonish you with its unique architecture and exquisite environs but will present to you the essence of India to savour with all of your senses. Marvel at the ornate Vijayanagara inspired architecture of The Leela Palace Bengaluru. Learn the culinary secrets of Rajasthan at The Leela Palace Jaipur. Discover the grandeur of the royal heritage of the land of The Mewars at The Leela Palace Udaipur perched on the banks of the majestic lake Pichola. Explore lively city bazaars with The Leela Palace New Delhi or restore inner balance with the ancient science of Ayurveda at The Leela Kovalam. This is the quintessence of India to be savoured with all your senses.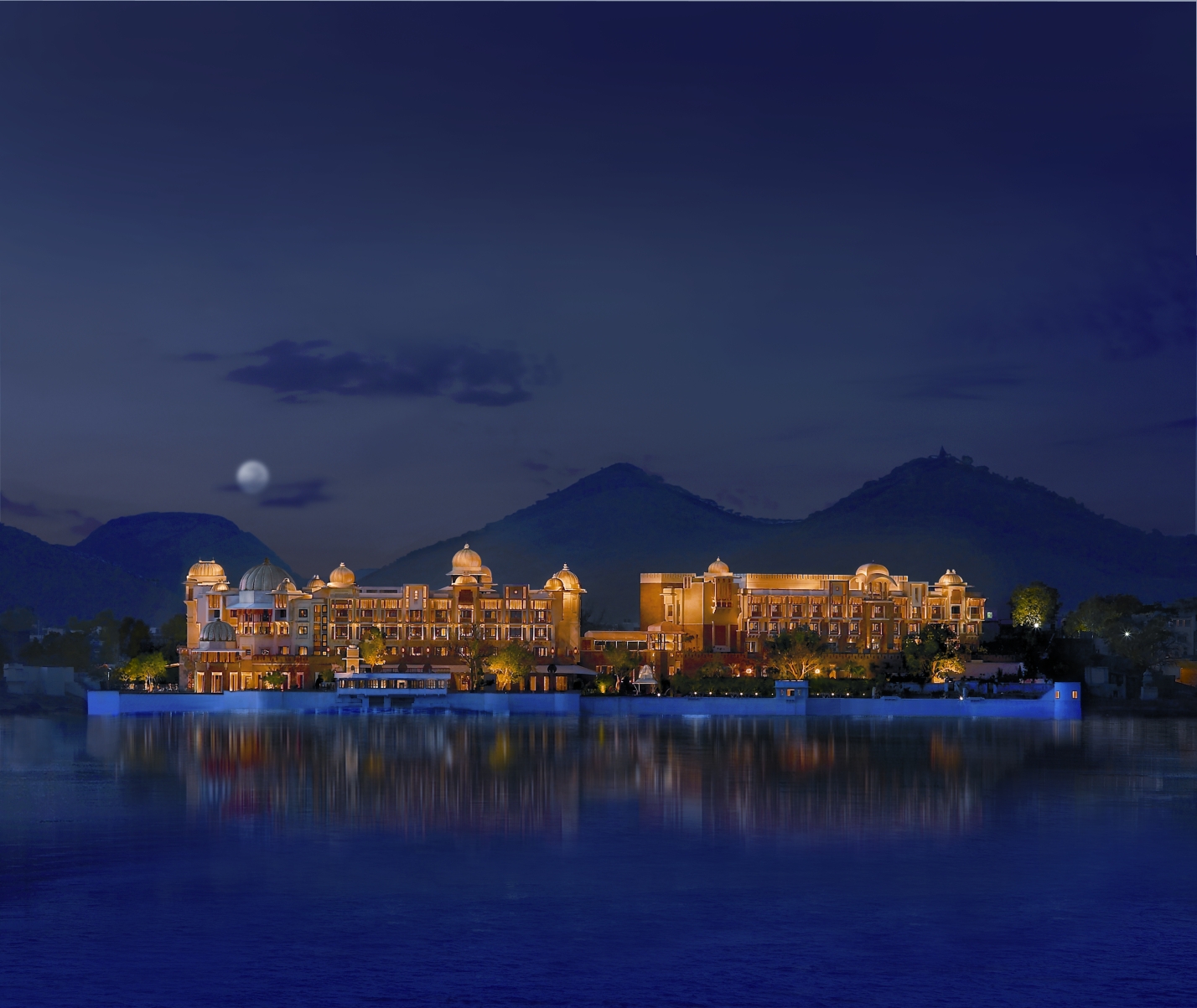 Going Green
We have seen an increase in demand for conscious travelling amongst individuals who are sensitive towards the cause of sustainability. Today's traveller wants to know about the impact their travel has on the environment. People are travelling with intent and purpose, and sustainability is at the forefront of travel decisions. Surveys have indicated that 46% of luxury travellers choose brands with a well-defined sustainability agenda.
Sustainable luxury today is changing the paradigm as guests seek fulfilling experiences in harmony with nature and sociocultural surroundings. Over the last year, we have deployed over ₹400 million in Capex to reduce our carbon footprint through energy- efficient equipment and to increase our renewable energy procurement. We have integrated smart technology to help avoid waste of resources such as food purchases, electricity, and water consumption. Hotel design is now being built around the concept of 'net zero' − this includes recycling grey water, trying to achieve zero wastage goals, rainwater harvesting, deploying drip irrigation, etc.
The Leela is actively sourcing locally available resources − procuring food straight from farmers in the region, and also sourcing fabrics and consumables from local artisans and cooperatives. This step not only aids in reducing the carbon footprint but also helps support the local communities.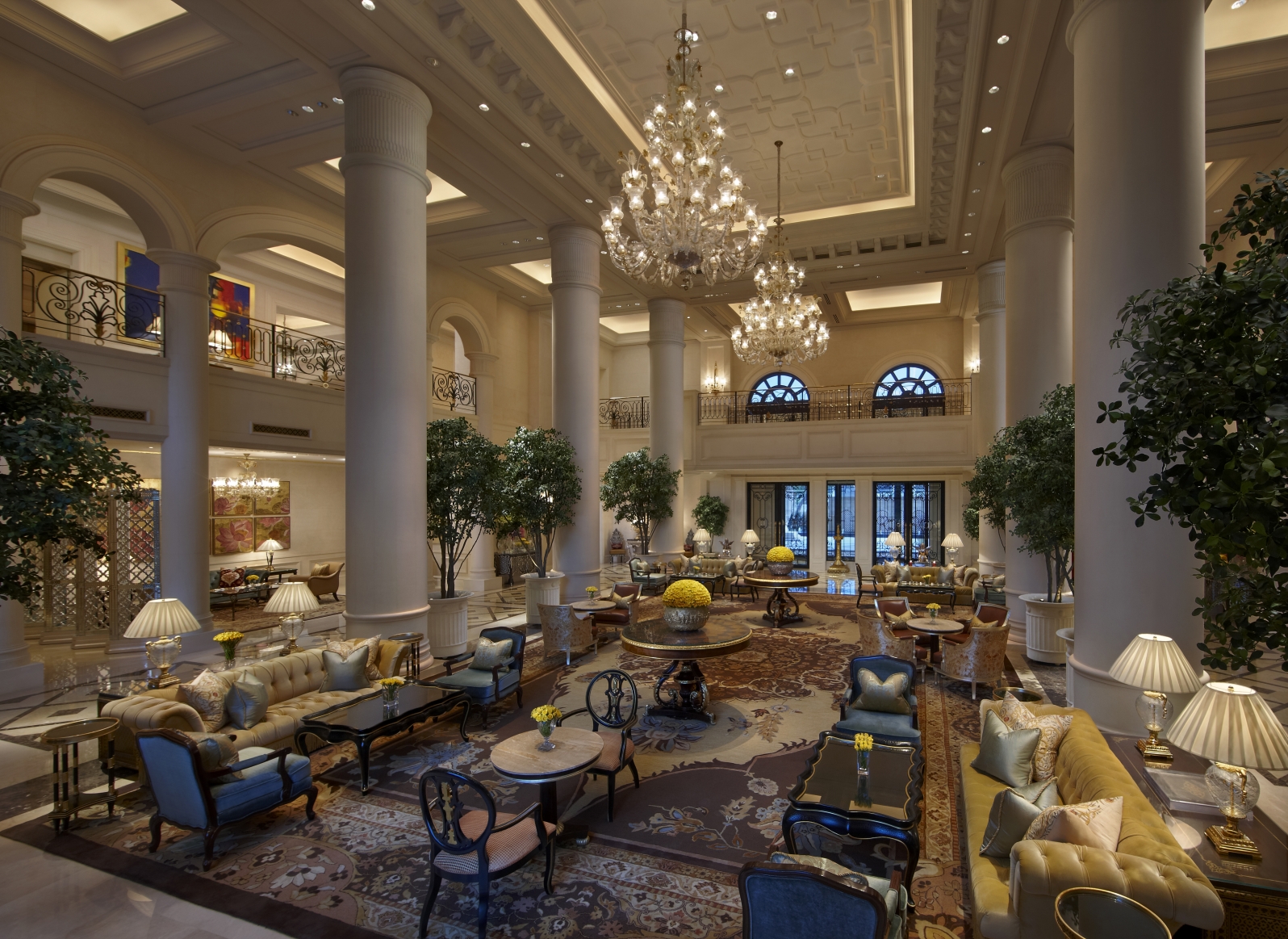 Tech talk
Technology in hospitality is also making waves and playing a far more important role than ever. This has been a time for The Leela to pivot, reinvent and transform. Mobile- first technologies such as contactless payments have been in the market for a few years, with limited adoption. However, recent behaviour signals a spike in adoption of technology as customers became more comfortable with who and what they come into physical contact with. For travellers and guests, mobile usage will increase throughout the travel journey, from passports and boarding passes to keyless hotel entry and digital checkout at hotels. Our hotels have implemented contactless check-ins and QR codes for menus to adapt to the new normal. We will soon be launching Leela App that seamlessly integrates each of these functions.
Human resources edge
Another challenge that the industry is facing is the shortage of trained staff. The Leela has developed a three-pronged talent strategy: Attract, Develop and Retain. We want to be a talent magnet and attract the best talent there is in the industry. The Leela Leadership Development Programme (LLDP) has been conceptualised in response to a growing need for talent to support its expansion plans.
We also started a Palace Services Training program to build a pipeline of well-trained butlers and enhance our butler service. Anthony Holland, the founder of the British Butler Guild and a third-generation butler, was recently in India to train our butlers across cities. We live by our commitment towards #LeelaCares. Even during the toughest times of the pandemic, we did not lay off any associates or cut salaries. We were the first hotel company to have a 100% vaccinated workforce and extended the facility not just to our associates but also to their families.
There is no place in the world quite like India and nowhere better to unlock its treasures and unravel its mysteries than at The Leela Palaces, Hotels and Resorts. This is India at its luxurious best.