In today's fast paced life, one often finds himself/herself struggling to find a few moments of calm. With long work hours, unrealistic deadlines, maddening traffic and growing family pressure, peace of mind might start to feel like a phrase from the past. Now if you live in a metropolitan city then you would know exactly what we're talking about. The lack of simplicity and the abundance of chaos always leave you longing for some R&R (Relaxation & Rejuvenation in this case), far away from the hustle bustle of the city life.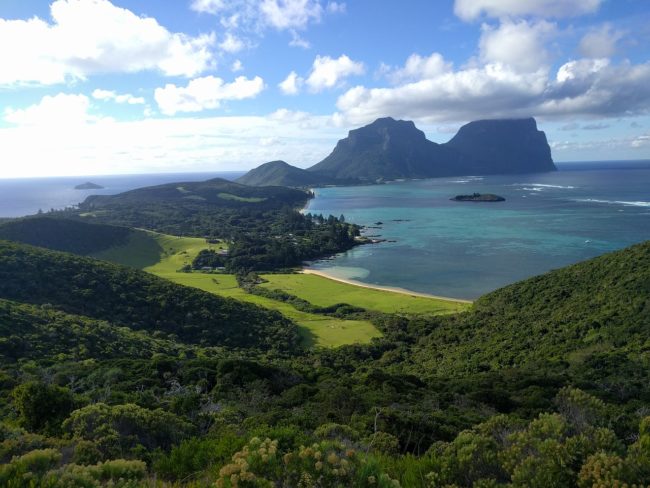 Here are some of the most peaceful travel destinations, you could consider when you finally start to plan that much needed vacay.
1. Maldives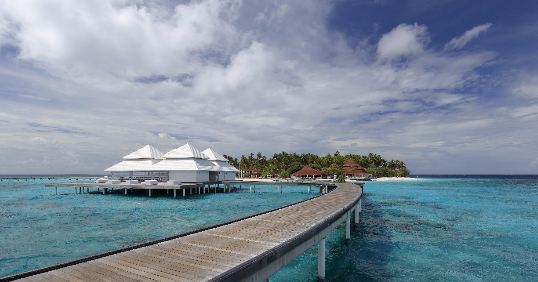 If it's rejuvenation you seek, then it's quite hard to miss out on the top spa destination on the planet. Situated in the aquamarine waters of the Indian Ocean, Maldives comprises hundreds of tropical islands and stunning coral atolls that offer you nothing short of a visual treat. From a range of luxury resorts on the beach to pampering yourself with relaxing spa treatments that involve seaweed and other purifying elements, all in all, a truly refreshing experience awaits you, at the Maldives.
2. Ubud, Bali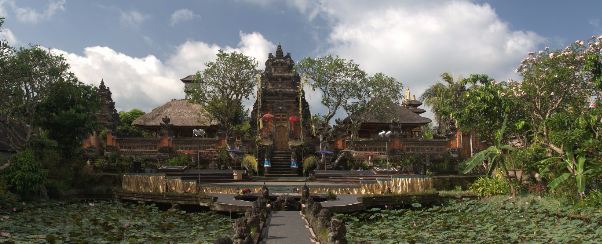 Bali is so beautiful that it's only fitting that writer, Elizabeth Gilbert, chose it to round out her famous 'Eat, Pray, Love' journey. If you're seeking a tranquil travel destination, only a few come close to Ubud, Bali. Visit here to engage in some serious soul-searching and disembark the delicate balance between modern infrastructure and natural beauty. Love, adventure,
enlightenment and rest all await you at Ubud, Bali.
3. Mykonos, Greece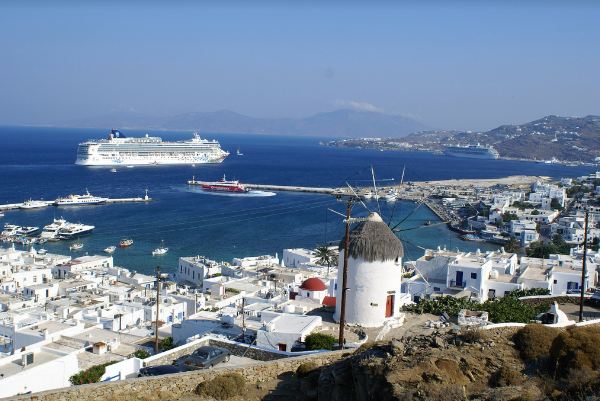 Greece took quite a hit during the 2008 recession. Lucky for you this makes Mykonos, Greece not only one of the most peaceful travel destinations in the world, but also one of the cheapest. However don't let the low cost fool you into thinking of Greece as a substandard destination. The islands offer you an abundance of luxury resorts, where you can kick back in your private Jacuzzi or take a swim in an infinity pool. Mykonos is also known to have a vibrant night life and some mouth watering cuisine. Visit here to cut loose from the pressures of ordinary life, indulge in some top-notch Greek Cuisine and an abundance of fun activities.
4. Jordan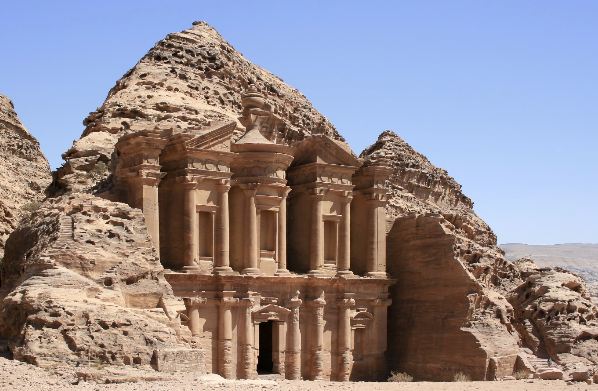 If you're looking for something a little more therapeutic then nothing comes close to getting your fill at the world renowned Dead Sea in Jordan. Move over the ordinary spas and envelope yourself in a mud wrap, where the clay-like textures of the Dead Sea will purify your skin and leave you glowing. The Dead Sea however, is not the only attraction you can look forward to, beauty comes in many different forms throughout Jordan. You could soak in some of Jordan's history in the capital town of Amman as well as Petra where you can visit a range of historical landmarks including the iconic Treasury Building from Indiana Jones. If it's adventure that you seek, then look no further as Jordan offers some of the most beautiful  norkelling, camping and hiking options as well. Foodies can indulge in some of Jordan's traditional cuisine like Hummus, Baba Ghanoush and Mansaf. No matter where you go in Jordan, there are plenty of opportunities to relax, rejuvenate and soak in its natural beauty.
5. Slovenia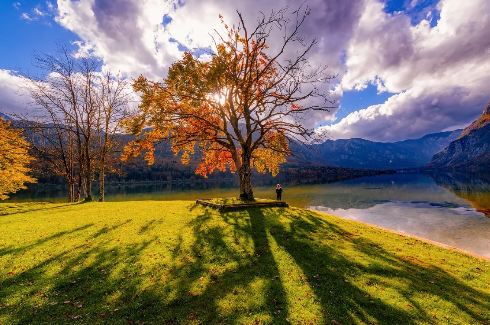 It might seem right out of a post card, but Lake Bled, Slovenia, is every bit as charming as the pictures suggest. If a romantic getaway is what you seek then look no further. The serenity of the lake and the surrounding landscapes are sure to take your breath away. While in the centre of the lake, Bled Island's church is known to be a much loved landmark that dates back to 1470 A.D. and is also a hot favourite amongst couples looking to get married in picturesque locations. While Lake Bled might be Slovenia's most popular attraction, it certainly isn't Slovenia's only attraction. The Postojna Caves is another one of Slovenia's most visited sites, which is famous for its formation of stalagmites and stalactites. The Skocjan Caves is another popular UNESCO world Heritage site which cave people claim to be far more captivating than the Postojna Caves. Adventure seekers can partake in paragliding, white water rafting and other such activities. History buffs can choose from a long list of castles they must visit. Though Slovenia is not the most popular travel destinations in the world, it definitely qualifies as one of the most scenic and peaceful destinations you could visit.
Bonus: Lakshadweep India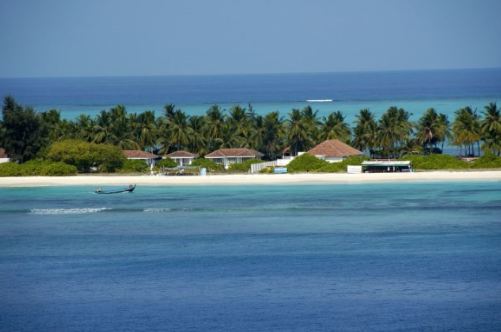 The Lakshadweep Islands are home to luxuriant palm groves, abundant coral reefs, and white- sand coastlines. The sheer beauty of the landscape of Lakshadweep makes it a remote paradise for travellers seeking a break from their hectic lifestyle. The exotic marine life and sparkling lagoons make these wonderfully isolated specks of land associated with downright stunning snorkelling and diving opportunities.