Don't you often wish you had more time to travel the world? After all travelling is not just about rest, rejuvenation & enjoyment, but it is about much more than that. In a way it's a beautiful journey of self-exploration, experiences and memories
So whether you like going places with your friends, family, or self, make sure you travel while you're still young. Lose yourself to find your own self. Live like there's no tomorrow. And whatever you explore today will last a lifetime with you.
There are quite a few options that come up once you have decided to travel. An Island destination proves to be an ideal one since it has something in store for everyone. Whether, you want to layback and sip some Pina Colada by the sea, or enjoy some thrilling water sports, or sit by the beach and gaze at the starlight sky, or go on an adventure by hiking up a mountain close to the beach, or just cuddle with your partner as the sun goes down, or rejuvenate yourself with some spa activities, or indulge in some delicious cuisines, an Island destination has it all.
So, here's a list of 8 Islands to visit before you turn 30.
1. The Galápagos Islands, in Ecuador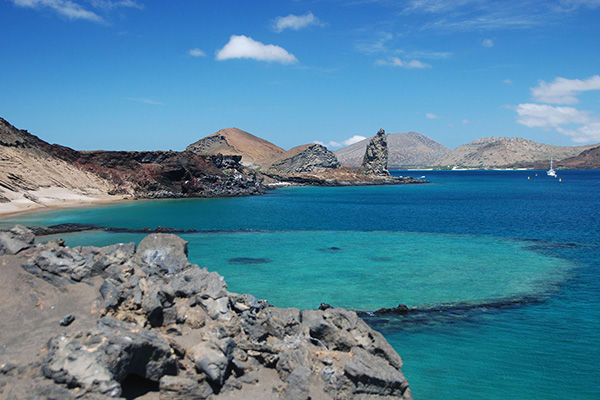 The Galapagos Islands is a must on your bucket list of places to visit before you turn 30 and not just for the nature lovers.This island also falls on the list of wildlife enthusiast. With its vivid marine life around the 29 islands, this place has become very popular with the tourist. It is also called a unique 'living museum and showcase of evolution'.
The Galapagos Islands offer wildlife and landscapes found nowhere else on earth. You can swim with the sea lions and marvel at dramatic evidence of the area's volcanic provenance. Due to the volcanic activity and the ongoing seismic process this island gave birth to the unusual marine life of this island.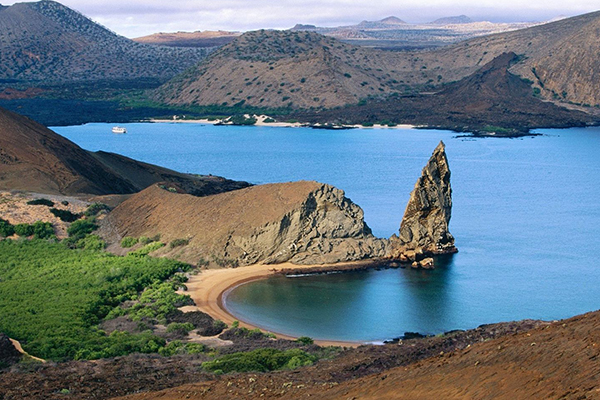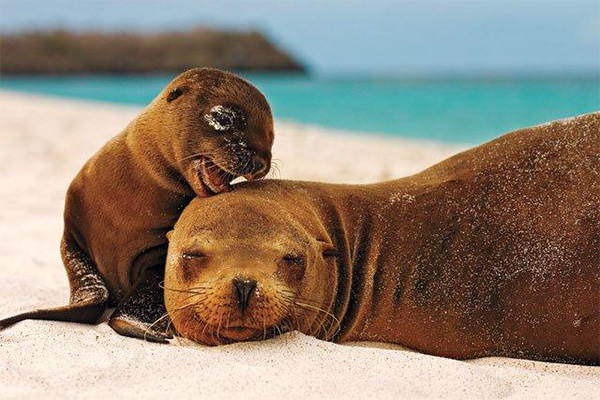 As amazing as you may think the Galápagos Islands will be, they routinely exceed expectations. It's a place where lizards swim, birds walk, and humans, for once, don't take center stage.
2. The Cayman Islands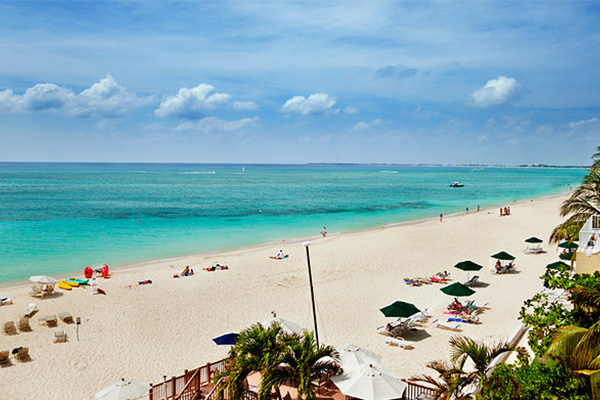 Here we bring you another most talked about island in the world. For those of you who are planning to get away from the hustle and bustle of daily life, then this is the perfect destination for you.
The Cayman Islands are an archipelago of three islands, lying 90 miles south of Cuba. These islands are a hit amongst tourist who wish to indulge in all sorts of water sports and activities. You could be doing scuba diving at one moment while enjoying some snorkeling the other.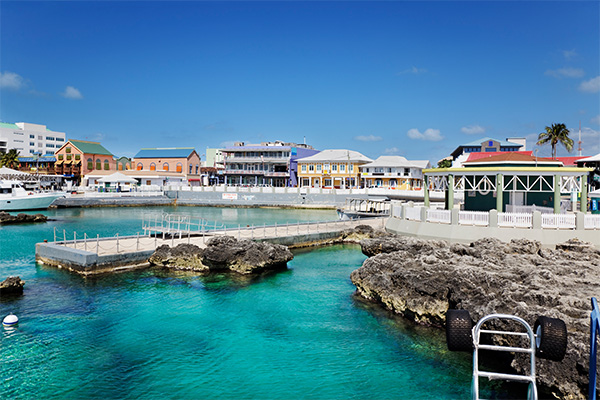 Another interesting feature of this place is the Seven Mile Beach in Stingray City where you can kick back and relax with your friends or family. Besides swimming with Stingrays, you could also check out the Cayman Turtle Farm and the Queen Elizabeth 2 Botanical Park.
3. Santorini Islands, Greece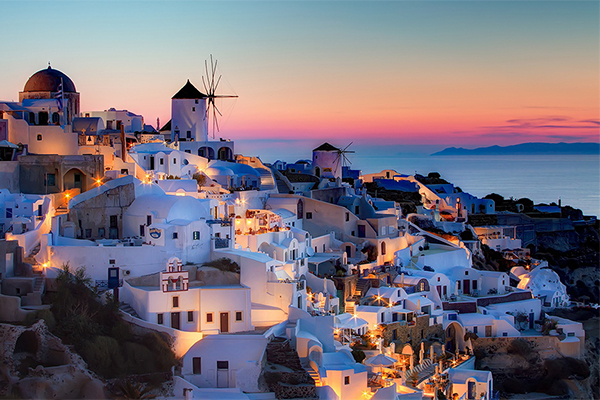 Arguably the most popular island destination in the world, Santorini Islands are definitely the most popular in Greece. There are few travel destinations that combine beautiful beaches, spectacular scenery, ancient cities, amazing restaurants, some of the world's best wine, and an active volcano. But Santorini has all this and more.
It's a paradise for honeymooners & couples as they can marvel at the sight of the amazing view of the region with caldera and the brilliant turquoise pool of water in this archipelago. With the majestic black and red sands, twinkling waters Santorini is definitely the dream destination of all. This place will undeniably play a tune in your heart.
4. Tahiti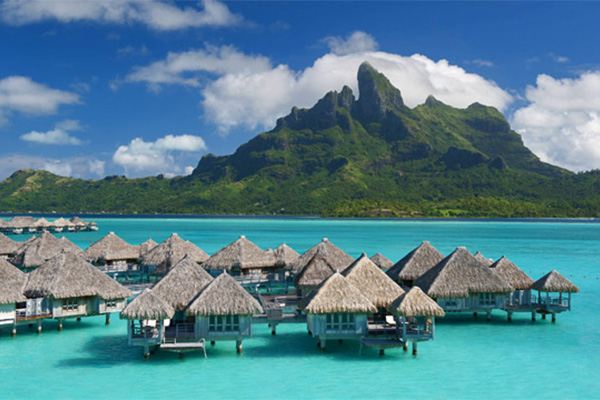 For those of you who are looking for something really exotic, Tahiti is just the island destination for you. This is another favorite among lovers and honeymooners.
Get tanned as you lie down on the magnificent sandy beach while enjoying a cocktail. What's more you can also indulge in an array of activities along with your friends or beloved. Delight in fine seafood, and enjoy the glorious sunrise right from your bungalow.  The best thing is that this island is filled with a lot of tourist across the globe so it becomes easier for you to meet different people.
Beyond the city atmosphere, Tahiti is also a scenic island with lush landscapes and large abounding waterfalls. Leave the more developed areas behind and you will find shady hiking trails, pleasant beaches and calm waters. This unique juxtaposition makes Tahiti one of the most diverse islands in French Polynesia.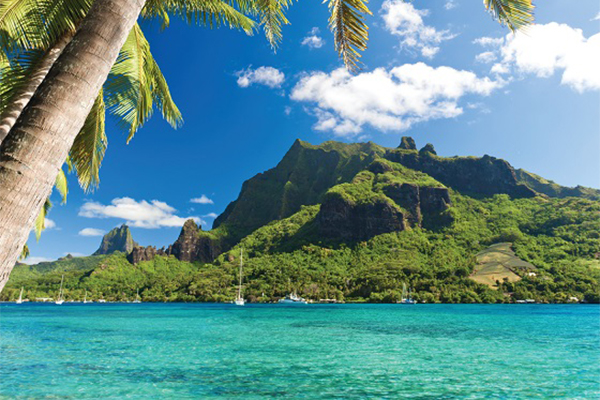 5. Capri Islands, Italy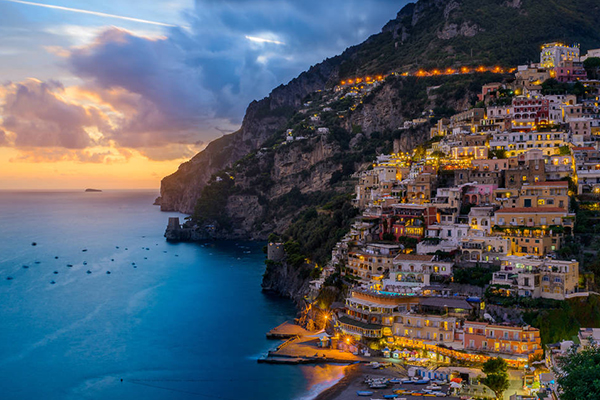 Capri's fabled beauty and refined hedonism has charmed them all, from Roman rulers and Russian revolutionaries to Hollywood legends. It's the perfect microcosm of Mediterranean appeal, a fusion of glittering grottoes and coves, Roman ruins and chichi piazzas.
The island has a mythical charm along with its natural treasures. Its breathtaking landscapes and beauty stretch from the rocky caves around the island to the edge of the horizon, and has been an inspiration to poets, lovers and travelers throughout the centuries.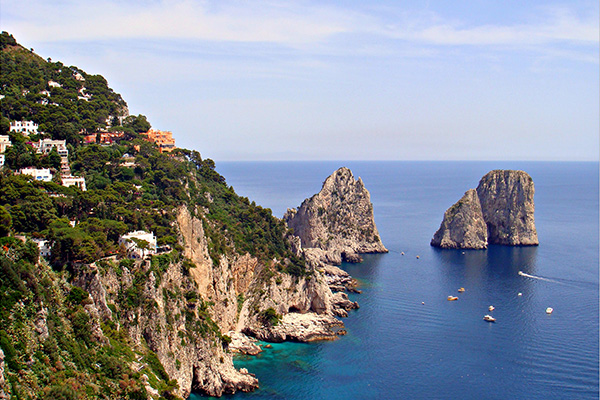 If you explore beyond the designer boutiques and cafes here, then you'll find that Capri retains an unspoilt charm, with grand villas, overgrown vegetable plots, sun-bleached, peeling stucco and banks of brilliantly coloured bougainvillea.
6. Maui Island, Hawaii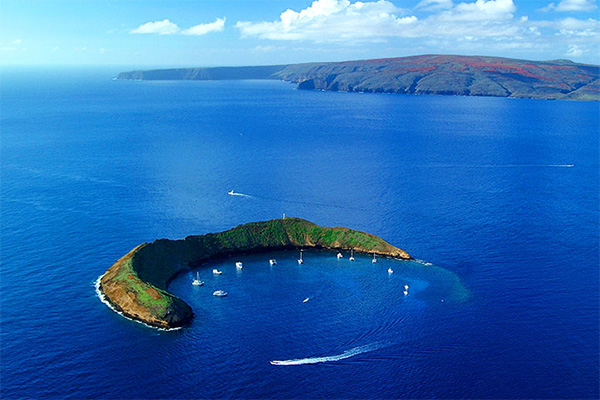 Within the Hawaiian-island family, Maui is the celebrity sibling: radiantly beautiful, a bit rebellious, and with glamour to spare. The island has attracted "seekers" for its healing energy since the 1960's and, more recently, Internet millionaires and Hollywood A-listers who want to rejuvenate in five star spas.
It's no wonder Maui is such a sought-after destination, either: it's a vision of green, where wind-rustled palms cast shadows on turquoise waters, with snorkeling above reefs that teem with turtles and schools of tropical fish. Whether watching the sunrise from Haleakala Crater or swimming beneath waterfalls, dining each night on fresh island fish or Hawaiian regional cuisine, it's a place where anyone can relax, escape, unwind, and where there's constantly more to explore.
Maui caters with various attractions and a lot of activities. If you are a thrill seeker then you can go for an amazing hike in the dormant Haleakala volcano. Or you can just relax on the beach basking in the sun. And then again if you have a fetish for exploring the culture then you have the sites like Iao Valley State Park, Banyan Tree Park and the Old Lahaina Luau for you.
7. Koh-Tao, Thailand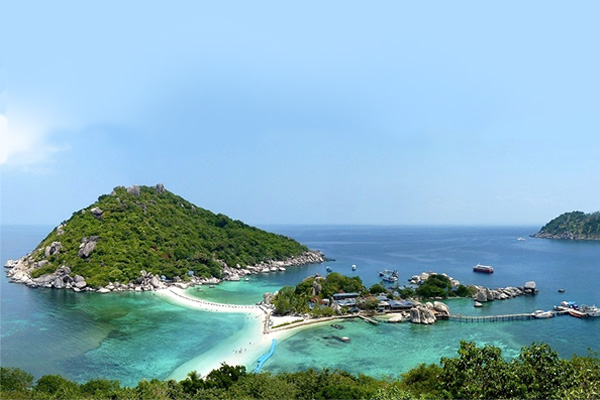 For adventure seekers, this island is a must on their bucket list of things to do. Koh Tao – meaning 'Turtle Island' – lives up to its name, being the scuba diving destination of choice in Thailand. The crystal-clear waters of the Gulf of Thailand surround the perfect white-sand beaches, which ring the hilly island. The vibrant coral reefs there are home to a wide range of exciting and colorful sea creatures, including turtles, naturally.
This island is a small island but has gained a lot of popularity among the people across the world. Whether basking in the sun ofthe shiny sandy beach or indulging in some exciting scuba diving, you will fall in love with this place. Another interesting thing about this island is its coastal forest which makes it all the more memorable
The choice of restaurants and nightlife establishments has also been constantly growing, to the point that there is now something for almost every taste. So far from civilizationwhile still being relatively easily reached, it is the idyllic tropical island paradise.
8. Palawan, Philippines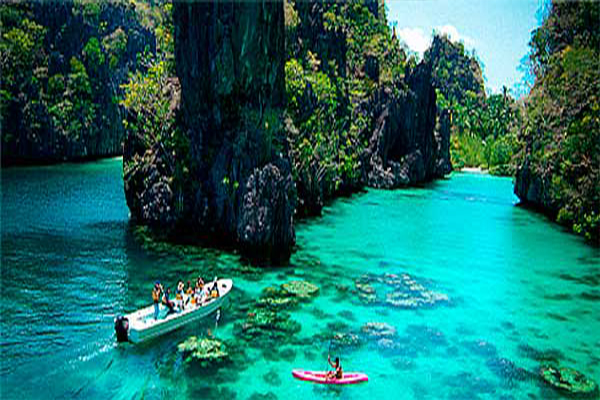 Looking for something more unique and different from the usual? Then, Palawan is just the name for you. With its tranquil beauty of the jagged cliffs jutting out of sparkling turquoise waters, this island gives you that movie like feeling.
The sugary white sandy beaches and the sparkling water will make you fall in love with this place. Palawan also harbors a vast stretch of virgin forests that carpet its chain of mountain ranges. These Islands are not yet that popular as compared to the other Islands on the list, and hence are known as the 'Hidden Paradise'.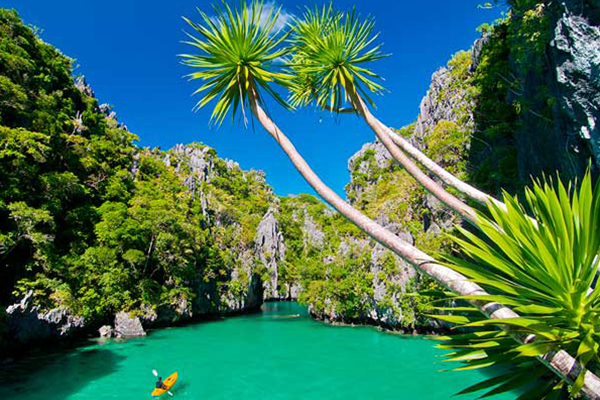 Here, beautiful blue waters mix with emerald green, jungle-filled mountains appear to rise up from the ocean, and small fishing villages dot the island. Together with its neighboring islands, it creates the Palawan province, aka paradise.
BONUS: For Party lovers-
9. Ibiza, Spain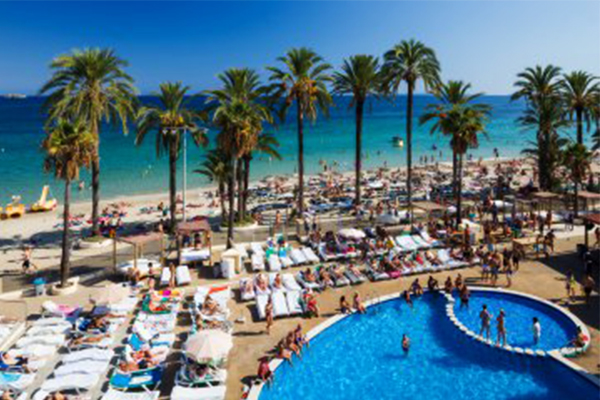 Known as the 'Party capital of the world', this legendary hangout has the most amazing beaches by the day and the hottest clubs at night. The biggest music artists from all over the world play here throughout the year. Ibiza also is home to the biggest music festivals you will ever see.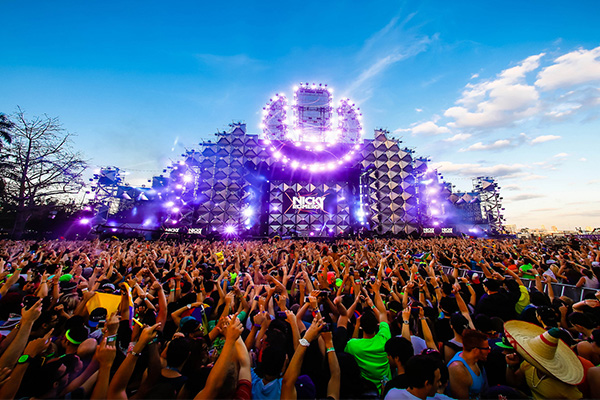 Ibiza is not only famous for its parties & clubs but also for its jaw dropping scenery. With stunning turquoise water and white sand, it's easy to see why Ibiza is a popular holiday spot accommodating approximately 2.8 million tourists each year. Its magnificent architecture, coastline and sealife have landed it a World Heritage Site listing.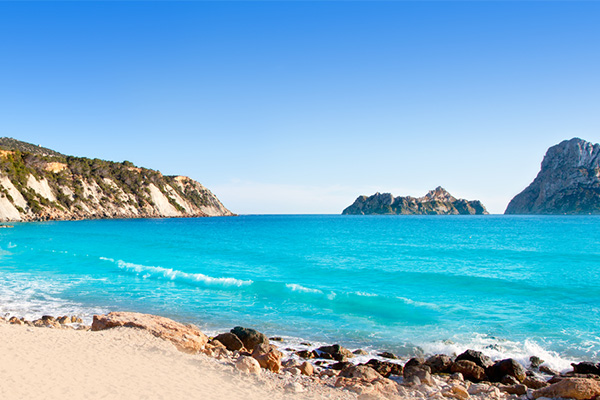 So if you are looking to go crazy with your friends, then this is the place to be!
So, what are you waiting for? It's time to pack your bags and set on a journey to scratch off a few destinations from your bucket list.