What is going to work? TEAMWORK!
We all know that teamwork is very essential to the systematic and productive working of any organisation. In fact, it is the core reason why companies flourish exponentially or falter drastically.
Companies know for a fact that team building outings and exercises help in increasing the company productivity by fostering communication and increasing team spirit. What they fail to realise is that team-building activities give them a chance to not only shape their teams to their liking but also get to know their employees on a much better level. Team shape, trust and understanding between the company and its employees is of utmost importance for the long-term growth of the firm and its members.
Why is it important to plan an effective team building outing?

We see a lot of companies these days getting involved in team building activities and outings. The only problem here lies in the fact that companies assume that their job is done by just taking their employees for an outing. What they fail to understand is that a well thought out outing, keeping in mind employee preferences, is what determines the success or failure of the whole outing. Hence, a well-planned and organized outing for team building will go a long way in building trust and co-ordination within the company employees, as well as in keeping them satisfied.
Another thing we see a lot these days is companies taking their employees to the same & usual team building locations. Taking employees to the same age-old locations will just make them more dissatisfied and will result in the team spirit going down the drain. So, try to look for new and exciting locations that will not only surprise your employees but also boost their morale by offering them a fresh perspective!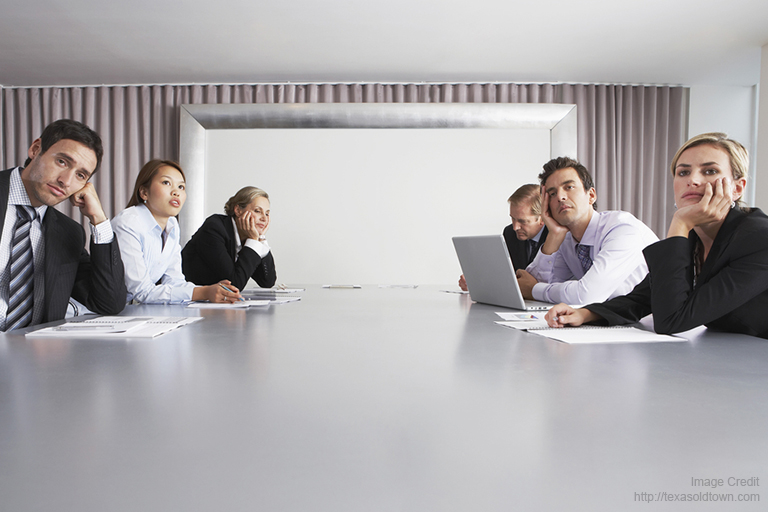 Are your employees tired of the same and boring corporate outings?
When it comes to team building activities, nothing quite hits the spot like a beach outing. Not only can one relax in the calm and pleasant weather on beautiful shorelines and take in the splendid view of the surrounding landscapes, but they also can partake in some thrilling beach activities. With an array of activities to indulge in, taking your team on a well-deserved beach outing will go a long way in building team spirit.
From sandy shores to sparking oceans and clear skies, a beach makes for the perfect setting for a weekend full of team building activities! Access to water sports, countless beach sports and activities, and an ample amount of space, not to mention the delicious coastal cuisines, make the beach an absolute winner. Once you've planned out the activities, it's time to pick the perfect beach.Here are our top 5 beach outings for team building:
Batangas beach, Manila-

Batangas is a very popular beach location in the Philippines. Located in Southern Luzon, people come in throughout the year for its diving spots, pristine waters, fine, white sand beaches and awesome beach resorts.

Batangas beach has quite a few resorts that will cater to your team building needs. Club Punta Fuego is one such resort with a luxurious 88-hectare community with stunning landscapes. Three hours away from Manila, this place is a premiere membership resort club, which combines the homey feel of actually living in a village while offering a majestic view of the sea and an array of luxurious resort-like services.

Experience a blissful weekend getaway with your team at this exalted resort. This resort is often mistaken to be exclusive for homeowners, but they actually offer deluxe accommodations for non-residents where they will treat you like royalty. This relatively quiet and secluded resort in Manila weaves you towards meaningful team building and rejuvenating relaxation.

Feel the rush as you enjoy activities such as snorkeling and scuba diving with your fellow companions in the pristine waters of the Batangas. The view of the sunset from this resort is truly out of this world. It will surely strengthen the team bond, and unity, as the participants lay back and marvel at this amazing spectacle all together. Whatever type of team you have, you can be sure that they will leave this place in the highest spirits!

Some other Batangas beach resorts great for team-building activities are Casa Astillero and the Lilly beach resort. Overall the Batangas beach is a thing of beauty with fun-filled activities and picturesque landscapes, and is a perfect spot for team building.

Novaraft, Antalya in Turkey-

Antalya is a beautiful Turkish resort city with a yacht-filled harbor and blue water beaches. Gateway to urkey's southern Mediterranean region, Antalya is known as the Turquoise Coast because of its blue waters. Antalya is illed with tourists' attractions ranging from pristine beaches to stunning architecture.

Antalya also has a variety of team building activities on offer. One such place in Antalya is Novaraft that offers team-building activity of the adventurous & adrenaline seeking nature. So, if you're team is looking for a thrilling weekend then look no further, as it doesn't get any better than this. This company specialises in a series of adventure sports like river rafting, canyon rafting and jeep safari, which are sure to take your breath away.

The river rafting will definitely bring out the competitive nature in the employees as they battle each other to the finish line. The location for rafting is absolutely stunning, namely the Köprüçay River which passes through Köprülü Canyon National Park. You will witness stunning view of nature and the surrounding Taurus Mountains as you rush through the gushing water through the Köprülü National Park.

The jeep safari is slightly less exhausting but surely something unique. It takes you through nearby villages in the jungle, and is packed with excitement and adventure. The best part of the safari comes after completing it, where you can cool off in the cold water of the Köprüçay River, relaxing and bonding with your colleagues.

Whether it's rafting or the jeep safari the activities here, will surely bring out the best in the team members by strengthening communication, increasing personnel motivation, creating task awareness and preparing them for a competitive environment. It's pretty certain no one will be leaving this place without a huge smile on their face.

Mahabalipuram, Chennai-

The beguiling beach of Mahabalipuram is one of the favoured destinations for a team outing especially if you are looking for a location in the south of India. About an hour's drive from Chennai, Mahabalipuram is an ideal location where you can take in the amazing coastal sights and partake in some quality team building activities. Amidst breath-taking scenery, the company can engage in exciting games of beach soccer, beach volleyball and employee skill-enhancing activities.

Mahabalipuram beach is home to a number of classy beach resorts where team-bonding activities can be held. Two such fine resorts are the Mamalla Beach Resort and the Chariot Beach Resort. The activities offered by these resorts will really help the employees come out of their shell and open-up, as they bask in the splendid surroundings.

A view from the Mamalla Beach resort

The Chariot Beach Resort even has paintball facilities to bring out a little bit of fun competitive spirit within the employees. The resorts present the participants with plenty of opportunities to mingle with each other as they indulge in various water sports and activities, thus improving understanding amongst the team members.
The highlight of this beach is the amazing stretch of shoreline where employees can layback and sip on some nice beverages as they bond under the illuminated evening and night sky!

When in Mahabalipuram one must definitely keep some time aside to wander around the place and visit some historical venues. Participants can take on a riveting sightseeing group excursion to see the famous ancient rock carvings as well as indulge in a little bit of shopping at the famous handicraft shops, if they desire.

A team outing to the multi-faceted, Mahabalipuram will definitely leave the members satisfied, and everyone knows how productive motivated employees can be!

Poovar Island near Kovalam, Kerala-

Located 12 km south of Kovalam in Thiruvananthapuram district, Kerala, Poovar is an isolated but spectacular beach that presents a lovely setting for team building activities. The Poovar Island is an unexplored, secluded and beautiful piece of land that is famous for its golden sand, clean backwaters, mangrove forest and scenic view of the ocean.

The Island is home to just a few resorts. One of these luxurious resorts, Estuary Island, is quite famous and provides an ideal atmosphere for team building activities. The resort has a number of activities in store for the participants ranging from outdoor games and activities such as campfire, staff cricket challenge and volleyball to indoor activities such as table tennis and cooking lessons.

The resort also offers scenic boat rides to nature lovers and Ayurvedic spa facilities for rejuvenation. Such boat rides in the lap of nature will surely be some of the most cherished memories in the lives of your employees.

The resort's highlight for corporate activities is the group event where they allow the company members to organize a function where they can sing, dance, act and get together! At the end there is nothing quite like the Indian way of celebrating, is there?

Just when you think it can't get any better, the resort offers another unique getaway. The group of participants can enjoy special visits to famous architectural places around the resort such as Vivekananda Rock Memorial and Bhagavathy Amman Temple. People seldom get the chance of seeing such massive and historically important pieces of art in their life and hence, this must definitely be on your to do list when on a trip to the Poovar Islands.

Sihanoukville, Cambodia-

Sihanoukville is a young seaside town known for its wonderful beaches and its
surrounding islands. Sihanoukville is Cambodia's premier beach town, sporting miles of white sand beaches, some excellent seafood, and several nearby tropical islands.

The town sits on a peninsula jutting into the warm waters of the Gulf of Thailand.
Beaches of fine pearl-white sand line the shore around the peninsula, each offering its own unique character, from the busy and popular Ochheuteal Beach to the secluded chill-out far end of Otres Beach.

As mentioned earlier, the Otres Beach is a quiet and peaceful beach in Cambodia, and this beach offers plenty of opportunity for quality team building with your companions. The Tamu Hotel dominates this secluded beach and has a variety of activities lined up for its guests. Though this resort is not huge as compared to the other resorts here, its ambience and service is second to none.

This hotel offers more activities than any other resort in Sihanoukville. You can be enjoying beach activities such as snorkeling, kite surfing and kayaking, with your fellow members at one moment, then partaking in indoor activities such as cooking and Yoga classes, in the next. Finally, you could cap off your eventful day with an exhilarating horse ride with your buddies, or with a delightful fishing trip to a nearby island. No matter what kind of a person you are, this resort has something for everyone.

Whatever type of beach outing you choose, make sure that is one that your employees will enjoy. Such outings will not only improve their motivation and enrich team spirit but will also allow them to express themselves individually and as a team.

Everyone knows that employees are company's most valuable assets and hence it is the company that needs to earn their trust, and such outings will definitely go a long way in ensuring that!