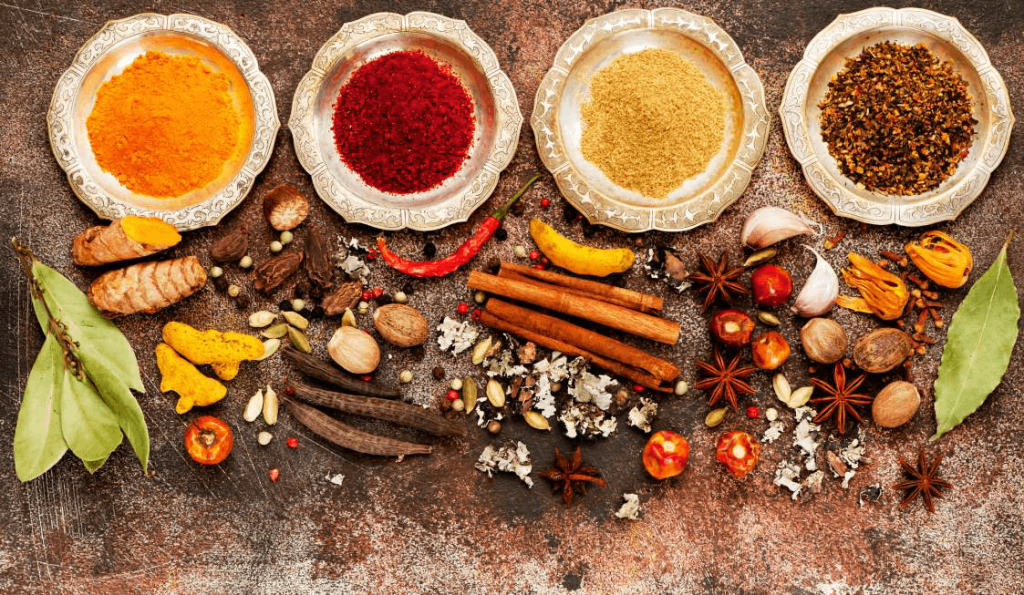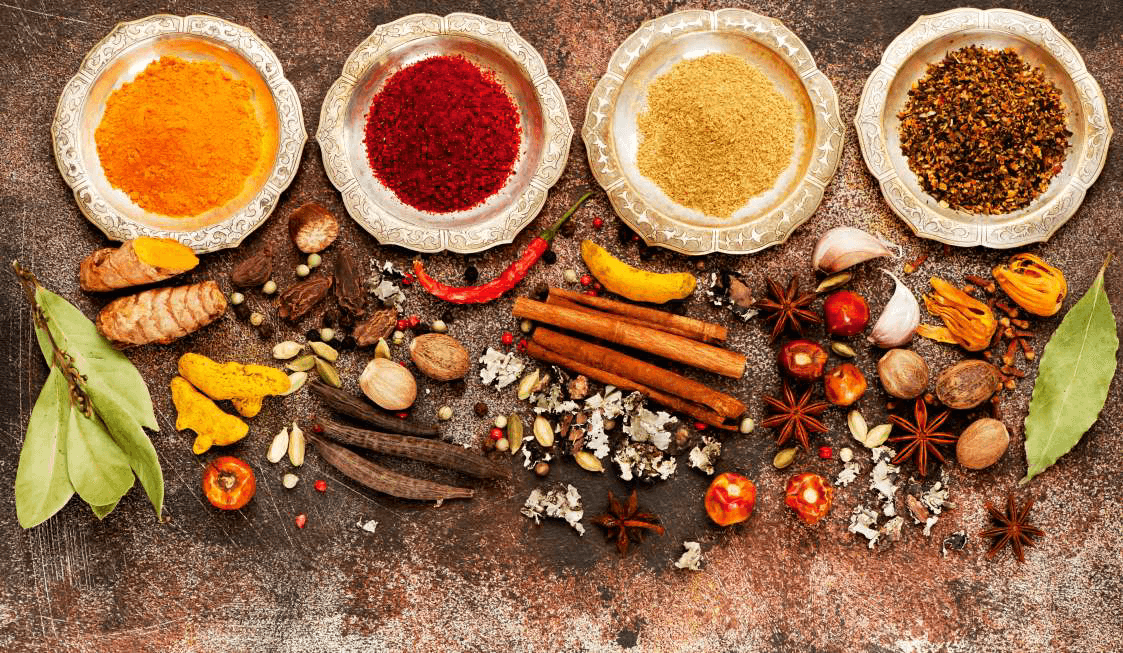 On The Spice Trail with Tamarind Global
From the world-famous pav bhaji to the delicious coastal curries, Maharashtra has a lot to offer food lovers. Maharashtrian cuisine can be broadly classified into two styles – Konkan and Varadi. Konkan being from the coastal region has influences from Goan, Saraswat, Gaud and Malvani regions. Varadi cuisine, on the other hand, belongs to the Vidarbha region. Some spices like goda masala, kokum, tamarind and coconut are essential ingredients in the Maharashtrian kitchen. Wheat, rice, jowar, bajri, vegetables, lentils and fruit are dietary staples. Peanuts and cashews are often served with vegetables.
In the coastal Konkan region, rice is the traditional food. Fresh coconut and coconut milk are used in many dishes. Seafood on the coast is a staple, and varieties of fish and prawn preparations abound! A special Maharashtrian fish is bombil, also known as Bombay Duck. It is usually crumbed with rava and fried, but is also great in curries. In South Konkan, near Malvan, another independent cuisine developed called Malvani cuisine, which is includes the delicious Kombdi Rassa, served with deep fried vade.
Popular dishes include spicy meat and fish curries, prawn pulao, missal pav, zunka bhakar, vada pav, lasan chutney, sol kadhi and sabudana vadas. Sweets include shrikhand, basundi, karanji and the summer favourite, aamras (pulped mangoes). This is eaten with puri or roti.
Our Menu for this week:
Bharli Vaangi (Stuffed Brinjals)
Khamang Kakdi (Cucumber salad)
Mugacha Birdha (Sprouted Mung Bean Curry)
Malvani Kombdi Rassa (Chicken Curry)
Amrakhand (Mango Yogurt Dessert)
Please do post your culinary creations of this menu on Facebook and Instagram with #spicetrailtamarindglobal and @tamarindglobaltours
Bharli Vaangi (Stued Brinjals)
Ingredients:
12-14 baby brinjals (use purple or green)
3 tbsp thick imli (tamarind) extract
3 tsp Gud (jaggery) or sugar
2 heaped tbsp roasted peanut powder, unsalted
2 tsp ginger garlic paste
2 tsp kashmiri chili powder
4 tsp goda masala (or 2 tsp garam masala)
1 tsp dhania (coriander) powder
1 tsp jeera (cumin) powder
½ tsp haldi (turmeric) powder
½ cup chopped green coriander
salt to taste
oil as required
For grinding:
2-3 chopped onion
1 cup grated fresh coconut
½ cup grated dry coconut
3-4 tsp white sesame seeds
Method:
Wash and slit the brinjals crosswise halfway to the base. Peel off the green caps, keeping stem intact.
In a pan with little oil, fry the chopped onions. When transparent add scraped fresh coconut and dry coconut. Fry till toasty brown. Separately fry 3-4 tbsp sesame seeds. Cool the ingredients. Now grind to a coarse paste. To this paste add tamarind extract, jaggery or sugar, roasted peanut powder, ginger garlic paste, Kashmiri red chilly powder, goda masala, coriander and cumin powders, turmeric powder finely chopped green coriander and salt to taste. Mix well. Now stuff the prepared brinjals with the mixture- keep the extra stuffing, if any, handy.
Heat 3-4 tbsp oil in a wide kadai. Add a pinch of hing, and a tsp of whole cumin. Add the stuffed brinjals and extra masala, and sauté for a minute. Check for salt/ tamarind/ sugar – you can add at this stage according to taste. Once the mixture is heated through, add a cup of water and cover. Simmer on a low flame till brinjals are tender and oil comes out of the masala. If it gets dry and the brinjals are not cooked, keep adding a little water. End product should be dry.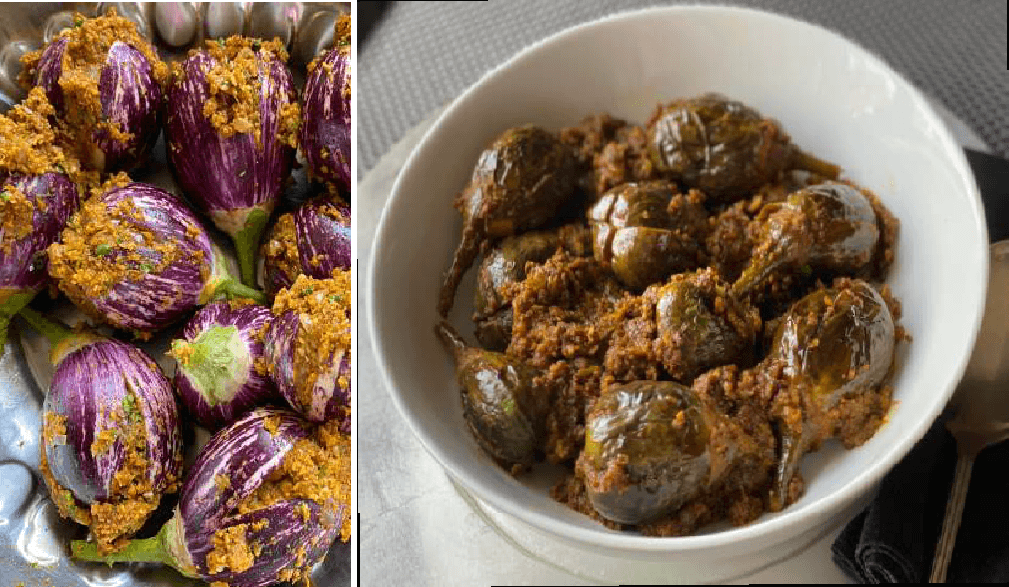 Khamang Kakdi (Cucumber salad)
Ingredients:
2 cucumbers
½ cup fresh scraped coconut
½ cup coaresely powdered peanuts
3 tbsp chopped green coriander
juice of half a lemon
2 tsp sugar
1 green chilli, finely chopped
salt as required
Method:
Peel and dice the cucumbers very fine. add all the remaining ingredients, mix well. Serve immediately.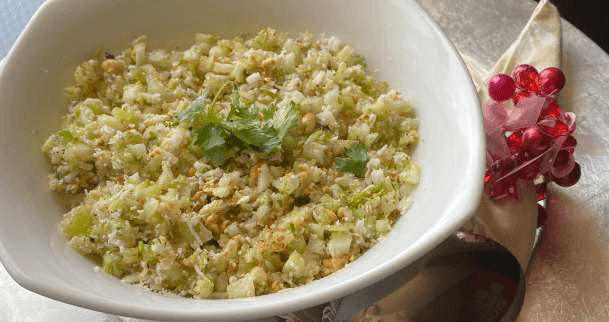 Mugacha Birdha (Sprouted Mung Bean Curry)
Ingredients:
1 ½ cup sprouted moong
I med onion, finely chopped
1 ½ tsp red chilli powder – or to taste
2 tsp goda masala powder (or 1 tsp garam masala)
½ tsp turmeric powder
1 tsp each coriander and cumin powder
1 tsp salt
2 tsp sugar
juice of half lemon
cooking oil – 2 tbsp
¾ cup coconut milk
fresh coriander leaves for garnish
For grinding:
3/4 cup fresh grated coconut
Method:
To make the moong sprouts: Soak one katori of green full moong in a bowl, for 5-6 hours. Drain out all the water and keep the bowl covered, for 24 hours. You will have beautiful, fresh sprouts! Soak them in warm water and remove the skins that float to the top. Remove as many of the loose skins as you can.
Grind the coconut to a paste. Heat oil in a pan, add onions and saute till translucent. Add the sprouted moong and saute in the oil nicely for a few minutes. Now add salt, all the spice powders and the ground coconut and fry for few more minutes on a medium flame. Add 2 cups water and mix everything together. Cover and simmer for about 5-6 minutes, till moong beans are cooked. Now add the coconut milk, sugar and lemon juice. Turn off the heat and garnish with coriander leaves.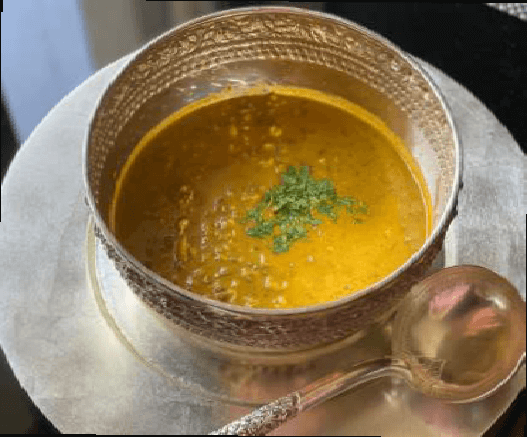 Malvani Kombdi Rassa (Chicken Curry)
Ingredients:
1 kg chicken, cut into curry pieces
1 large onion, chopped fine
juice of one lemon
4 tsp kashmiri chilli powder
For the marination:
Grind together 4 green chillies, 2 inch piece ginger, peeled and chopped, 7-8 cloves garlic, ½ cup of coriander leaves
salt
2 tbsp dahi (yogurt)
½ tsp haldi (turmeric powder)
½ tsp hing (asafoetida)
1 tbsp ghee
For grinding:
½ cup dry coconut, grated
½ medium onion
4 cloves
8-10 peppercorns
4 green eliachi (cardamom)
1 inch dalchini (cinnamon)
Method:
Make a paste of the ginger, garlic, chillies and coriander, and apply along with other marination ingredients to the chicken. Set aside for 2-3 hours.
Fry the sliced onions in a little oil on a pan, till they turn translucent. Add the dry coconut and whole spices, and fry everything till toasty brown. Cool and grind to a paste. In a deep pan add oil and heat. Put in the chopped onions, sauté till light golden. Now add the chicken and mix, and add the red chilli powder. Keep sautéing on a high flame till oil comes out. This will take a few minutes. Add 4 cups of hot water and cover. Cook for 20-25 minutes or till chicken is tender. Now open and add the ground masala mixture. Mix well and cook for another 5-7 minutes, til it all comes together in a good boil. Check for salt and add if required. Add the lemon juice and turn off. Serve with hot Malvani vade, jowar bhakri or rotis. vade.
Note: You can substitute the chicken with mutton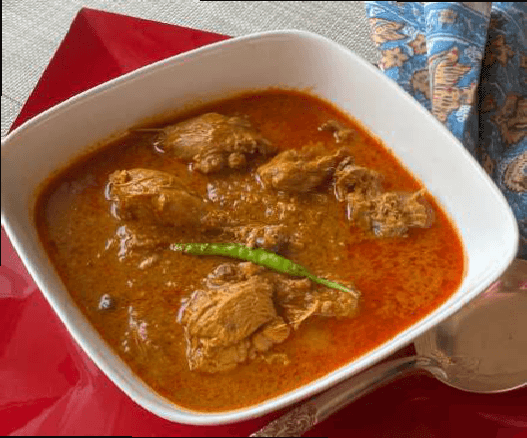 Amrakhand (Mango Yogurt Dessert)
Ingredients:
4 cups dahi (yogurt) either home made or store bought
2 mangoes, chopped
4-5 green cardamom, crushed
1 pinch saffron strands
½ cup sugar or as required
3 tbsp diced mangoes
a few chopped pistachios
Method:
Hang the dahi in a muslin or cheese cloth for 3-4 hours, draining out the liquid. You will be left with a thick Greek style yogurt. Peel, slice and puree the mangoes in a blender. Add the thick hung curd to the blender along with crushed cardamom, saffron and sugar. Blend till smooth. Pour the amarkhand or mango shrikhand into individual serving bowls. Decorate with diced mango pieces, chopped almonds and pistachios (if desired) and chill.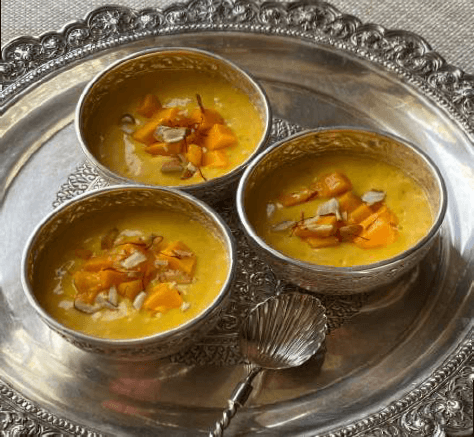 A little more about Maharashtra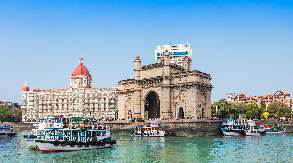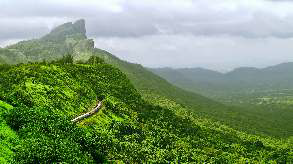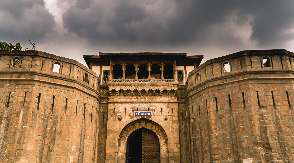 The city of Mumbai, formerly Bombay, is the capital of Maharashtra. It owes its name to the goddess Mumbadevi, worshipped by the Kolis – fisher folk who were the original inhabitants of the city. As the commercial capital of India, Mumbai is a fast-paced, cosmopolitan city. A tour of Mumbai's monuments such as the majestic Victoria Terminus and the Gateway of India is a great way get a feel of the city and to enjoy a holiday here. Sample the buzzing nightlife at the city's numerous bars, clubs and restaurants.
Maharashtra boasts an endless stretch of virgin beach that hugs the Konkan coast for miles on end. Sparkling blue waters, golden sands, and swaying palms make this area a beach-lovers paradise. At an altitude of 1372 meters, the cool, misty resort of Mahabaleshwar is one of Maharashtra's premier hill stations, a paradise for nature explorers. Lonavala near Mumbai offers lush green valleys, monsoon waterfalls, and magnificent views from the mountain-tops. Tiger's Leap is one such peak, offering panoramic views of the countryside.

Maharashtra is known for its iconic warrior Shivaji, and its turn of the 20th century freedom fighters and social reformers like Bal Gangadhar Tilak, Pherozeshah Mehta, Dadabhai Naoroji, Dr. B. R. Ambedkar and Jyotirao Phule.

See you next week with more on the Spice Trail!