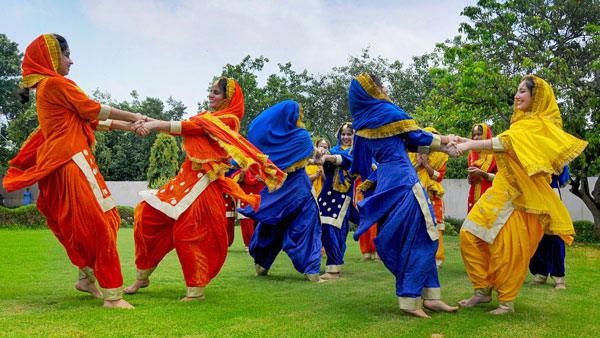 Teej Festival (one month Celebration) July 31 (Sunday), 2022 to August 30 (Tuesday), 2022
Teej Festival – Teej is one of the most sacred Hindu festivals observed in India & Nepal. It is observed in different parts of the country by the womenfolk to seek blessings for their husband's long life.
Teej honours the devotion of Ma Parvati who underwent penance for years to become the consort of Lord Shiva. Women seek her blessings for a happy married life and unmarried girls fast to attain an exemplary husband like Lord Shiva. There are three types of Teej celebrated in India. These are Hariyali Teej, Hartalika Teej and Kajari Teej.
Hariyali Teej (31st July 2022)
Hariyali Teej also known as Chhoti Teej, is pre-dominantly followed in Rajasthan, Madhya Pradesh and Maharashtra and also in some parts of Haryana, Punjab and Bihar. The greenery during the monsoon months forms the perfect setting for performing traditional songs and dancing during Hariyali Teej. The Hariyali Teej of Vrindavan is known for its festive air, as Krishna and Radha's idols are especially decorated and the golden swing is displayed which attracts visitors from all over the world. Women offer prayers to goddess Parvati and after the prayers they sing the folk songs of marital bliss. In many places, fairs are also organized.
Kajari Teej (15th Aug 2022)
Kajari Teej also known as Badi Teej. Kajari Teej gets its name from the blackish hue of clouds that signal the onset of rains. Kajari Teej is celebrated in Madhya Pradesh and in Uttar Pradesh, especially Mirzapur and Varanasi.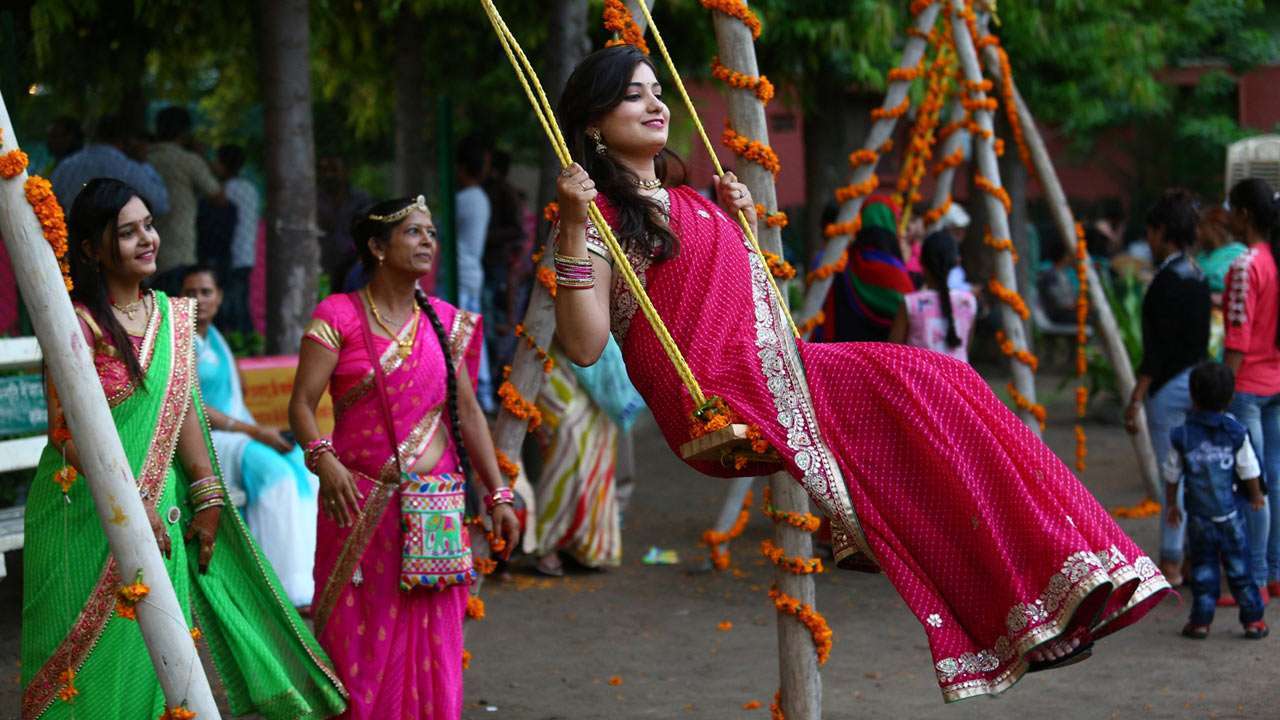 Hartalika Teej (30th Aug 2022)
Hartalika Teej takes its name from the name 'Hartalika' by which Ma Parvati is known. It is native to the Northern and western parts of India and is celebrated in Madhya Pradesh, Chhattisgarh, Bihar, Jharkhand, Rajasthan and is some parts of Maharashtra.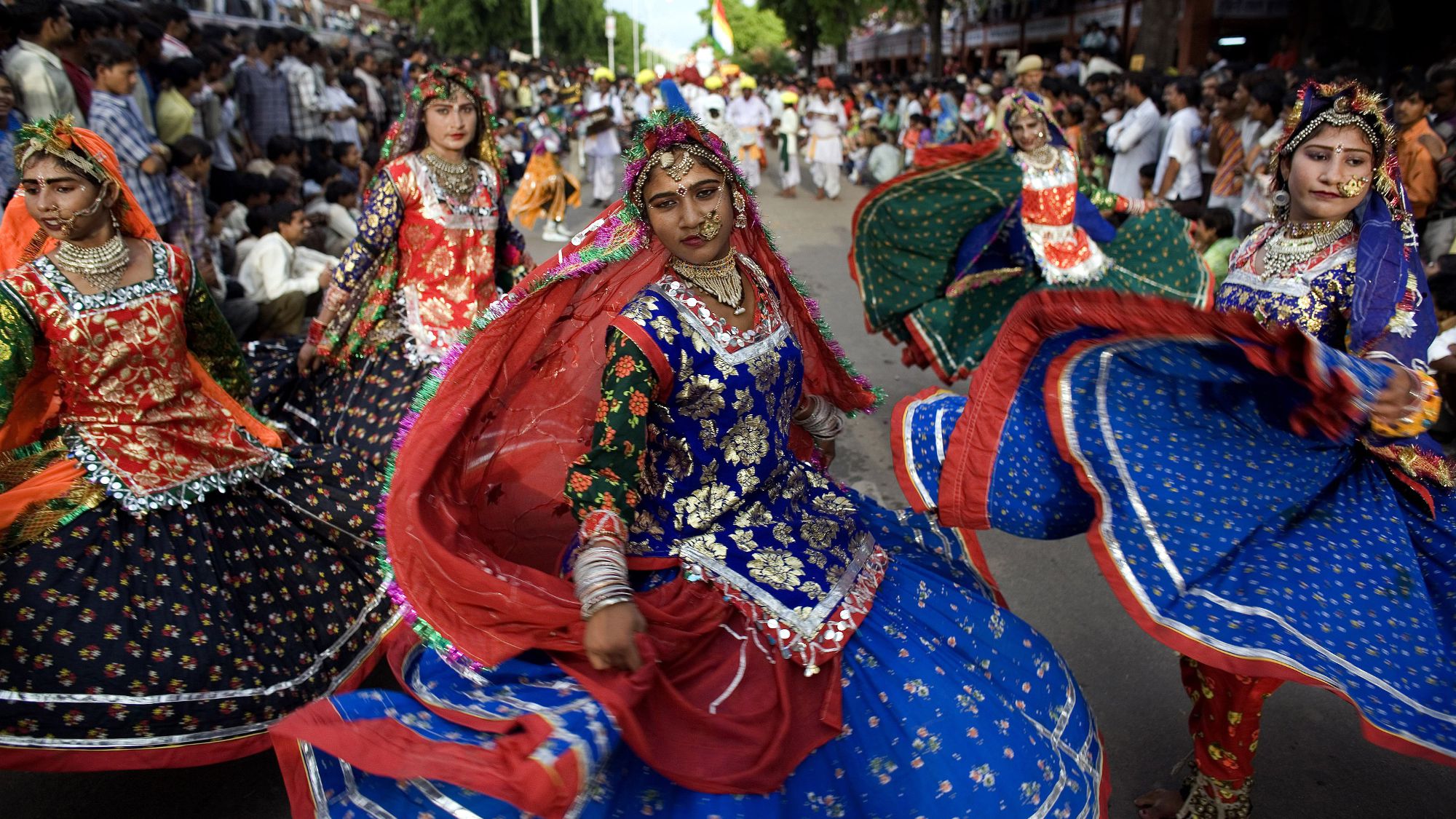 Teej Rituals and Puja Process Women gather in a place to install the idol of Ma Parvati and offer flowers, fruits, sweets, 'sindoor' or vermillion. One or two persons read out the Teej Fast Katha (Story). Unmarried girls also devotedly listen to the Katha. In some places, after the 'puja' women follow the custom of bathing themselves with mud around the 'Datiwan' plant to be rid of their bad karma. A very important ritual is to light an oil lamp that is supposed to be lit uninterruptedly through the night.
Some women do 'fasting' or fast by consuming only fruits and some do 'nirjala' vrata without a drop of water and also refrain from sleep. During Kajri Teej, women gather around the holy neem tree and pay obeisance to the neem plant.