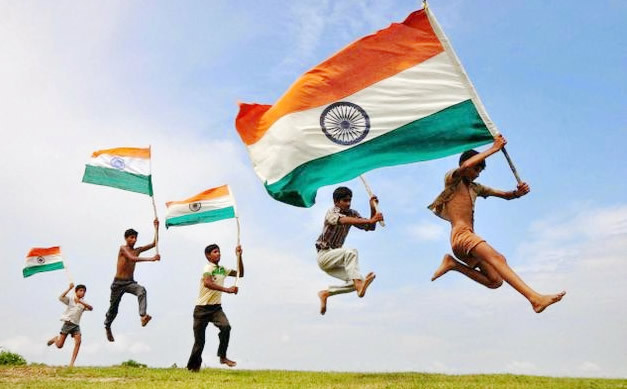 It was Aug 16, 1947 (not Aug 15th) the atmosphere at the Red Fort was very festive. Apart from loud speakers and flags attached to every pole, Thandi Sarak in Chandni Chowk was fenced on both sides, as was the Red Fort – fenced with chairs for dignitaries. People were in a festive mood and the khomche wallahs (street food vendors) did roaring business.
People loved to hear Nehru in his characteristic and charismatic style, slow and clear. Later, attending the National Independence Day ceremony at Red Fort and listening to Nehru's speech became a yearly ritual.
Even till date, the rooftops in Delhi's Chandni Chowk celebrate Independence day with huge enthusiasm. Rooftops are abuzz with families flying kites, dancing to Hindi music with patriotic fervour and throwing big lunch parties.
Haveli Dharampura is a restored 19 century mansion set in a quiet alley right in the heart of Chandni Chowk in Old Delhi. The location gives you the opportunity to get a feel of the Mughal era, delight in the sights and sounds of old Delhi, explore the bazaars lined with colourful shops, breathe in the aromas and taste the mouth-watering food at famed little stalls, while still being able to recede back into the calming oasis that awaits you at the Haveli.
Haveli Dharampura's rooftop experiences are the perfect choice for those looking to join in the patriotic fervour this Independence Day or any other time of the year.
Kite Flying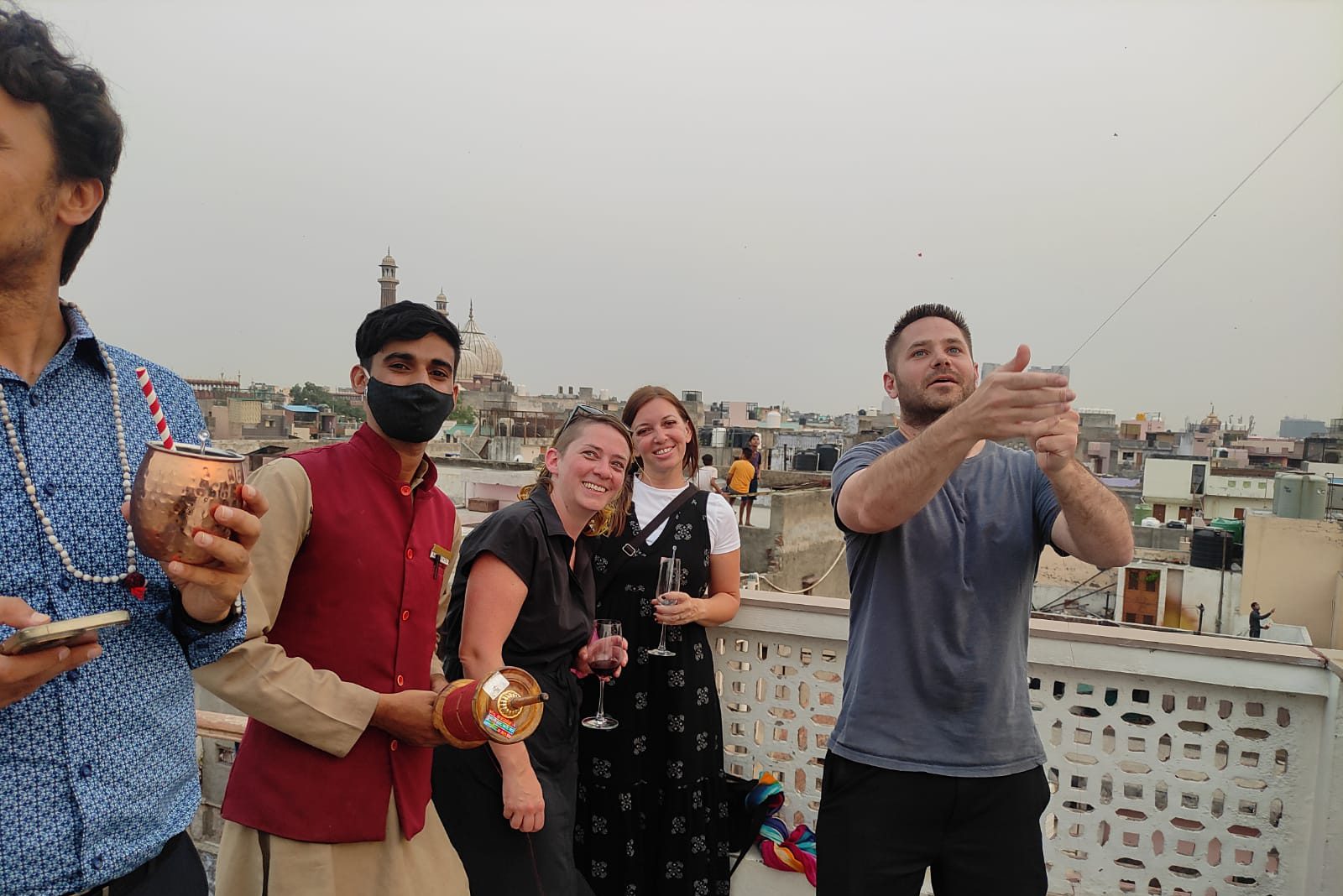 As the evening draws, the kites soar across the skyscape of Old Delhi especially so on Independence Day. Head up with your own set of "patang and manjha" and their in-house expert to guide you on standby and let go, fly high! Kite flying at Haveli Dharampura is a beloved experience, drawing out your inner child.
Sundowner Hi-tea
Enjoy the sights and sounds at dusk with a 3-course hi-tea replete with sweets, savouries and more. You could also choose to skip straight to the G&T if that's your preference.
Kathak followed by Dinner
Kathak, the seamless, fluid movement of the human body merging emotions and equations, in equal parts influenced by Hindu and Islamic cultures, just like the location that the Haveli is based in. Kathak combines gracefully with cuisines perfected over generations and served at Haveli Dharampura
Want to get a taste of the atmosphere at the Red Fort 75 years back in history? Book yourself a vantage view room at The Haveli Dharampura today!