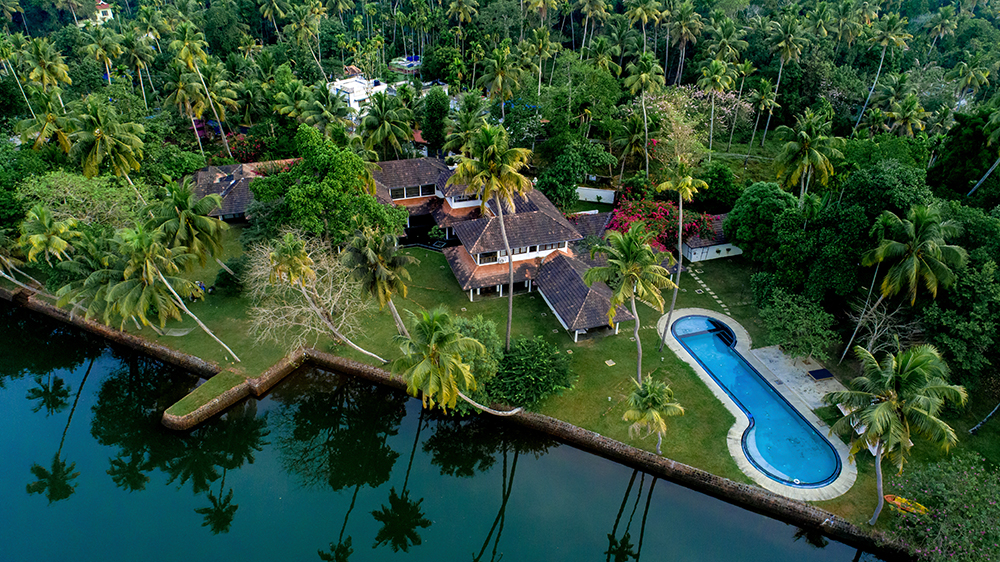 A fascination tale of the connection of Cochin Jews with this once bustling port city by our own Tammie Anjali Tolani
They say it was a little Jewish girl singing hymns who greeted St Thomas on his arrival at Shingly. The proof of this hangs on a thin fraying thread involving the appearance of an old testament, a few singing bards, and lilting, cajoling, Hebrew-Malayalam songs sung by young girls and boys. In any case the Jews have been regular visitors to Shingly since the time of Solomon.
Some records say the first Jews sailed to South India on the ships of King Solomon; others say they came during the Babylonian exile; others that they fled to Malabar after the destruction of the Second Temple; and others refer to a fourth-century migration from Majorca.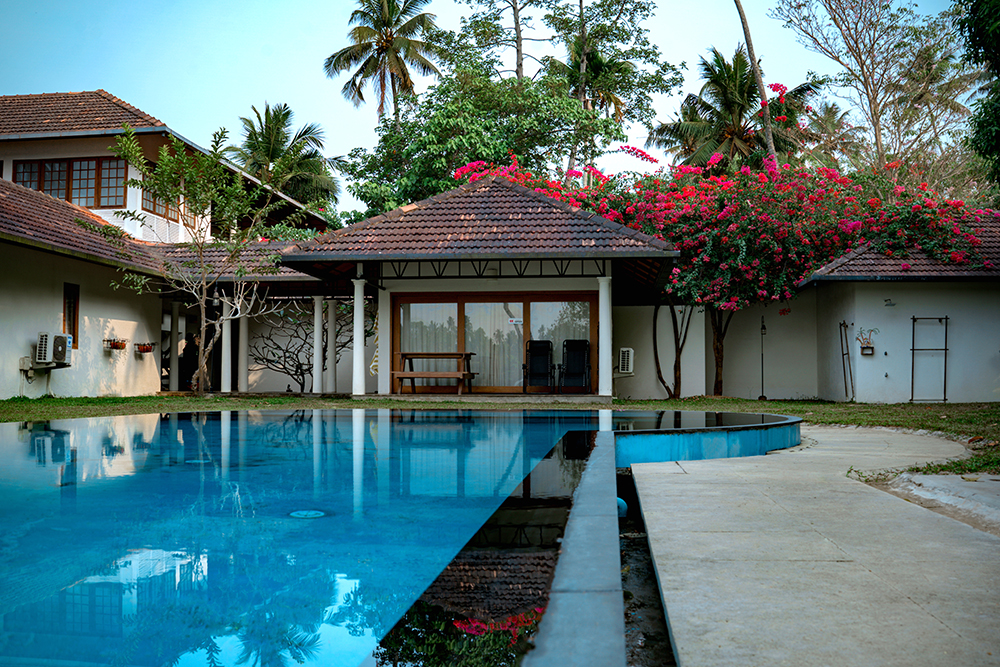 Most of these stories revolve around the existence of a Jewish community in the ancient trade centre of Cranganore (which the Jews called Shingly), north of Cochin.
There are records of several other movements of Jews into Kerala till the beginning of early 16th century which led to the Jews classifying themselves by colour, from the earliest Jews being Black, to the 16th century influxes being designated as White Jews or the "Paradesis".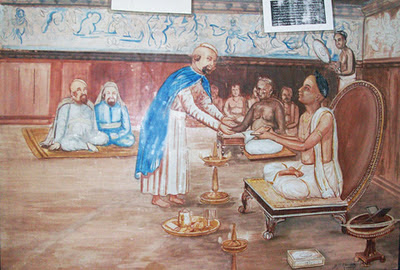 It is the Black Jews that fascinate me, the people that lived across the river from us at Chendamangalam says Rasmi Poduval who, with her husband, owns a quaint riverside resort called Cranganor – a labour of love for Vineeth & Rasmi. "There was an instant connection when we walked into this riverside spot, you could feel the magic in the air" It was everything about the place – the spectacular river views, the lush greenery all around, the sleepy little village and most of all the simple, honest village folk. Rasmi goes on to say that the restored synagogue is a ferry ride across and the ASI has posted a most learned man there. Dubash is a fount of information about the Jews, their practices, traditions, food, robes, and that's only a fraction of the larger history of Chendamangalam that he's well versed in.
In 1959 when the call for Israel was sounded, as one the entire community left, leaving only a handful, unable to make the transition. These Black Jews of Chendamangalam were so well entrenched into society, they were merchants, blacksmiths, goldsmiths, teachers. They were around for so long, they featured in local literature. Schools observed Jewish holidays. If there were ten students to study Hebrew, the rule was that the school had to engage a part time Hebrew teacher. Teaching was done in a manner that safeguarded Jewish rituals, so if exams fell on Sabbath day, the Jewish students took their exams the next day. Two seats in colleges and two posts in the Govt were reserved for Jews. Unlike their brethren elsewhere, they suffered no discrimination whatsoever.
And that is the fascinating connection that Cranganor shares with the Jewish roots of the place which continues to draw the Cochini Jews back here. One such Jewish family was that of Hadassah whose mother Rahel lived across the river right next to the synagogue. When Hadassah was 4, they left for Israel. In fluent Malayalam, Hadassah, teary eyed, narrates stories of her mother growing up in Chendamangalam. The family comprises Hadassah – the oldest sister, Meir her cheerful brother, calm and tranquil Laia, the youngest sister and writer of beautiful prose Shulamit and her son Elai. They are all excited to hear Malayalam everywhere, words like chatti and pathram have them laughing in delight. Malayalam, is an archaic language in Israel, one only spoken by the older generation of Cochini Jews. Rahel, even after moving to Israel, kept Chendamangalam alive in the mind of her children. One can imagine her up at the crack of dawn, singing hymns in Malayalam, while going about her chores, waking up each child with love, feeding them coconut and spice laden delicacies, all the while regaling them with stories of life in Kerala. Hadassah's great-great grandfather is buried in the Jewish cemetery, which is now almost forest.
They get some help to clear the undergrowth and then lovingly clean the grave, painting afresh the writing on the tomb. As they light candles by the grave, it is an emotional moment – bringing alive how you can belong to two places at once. Fiercely loyal to their homeland, and yet emotionally connected to a little village by the Periyar.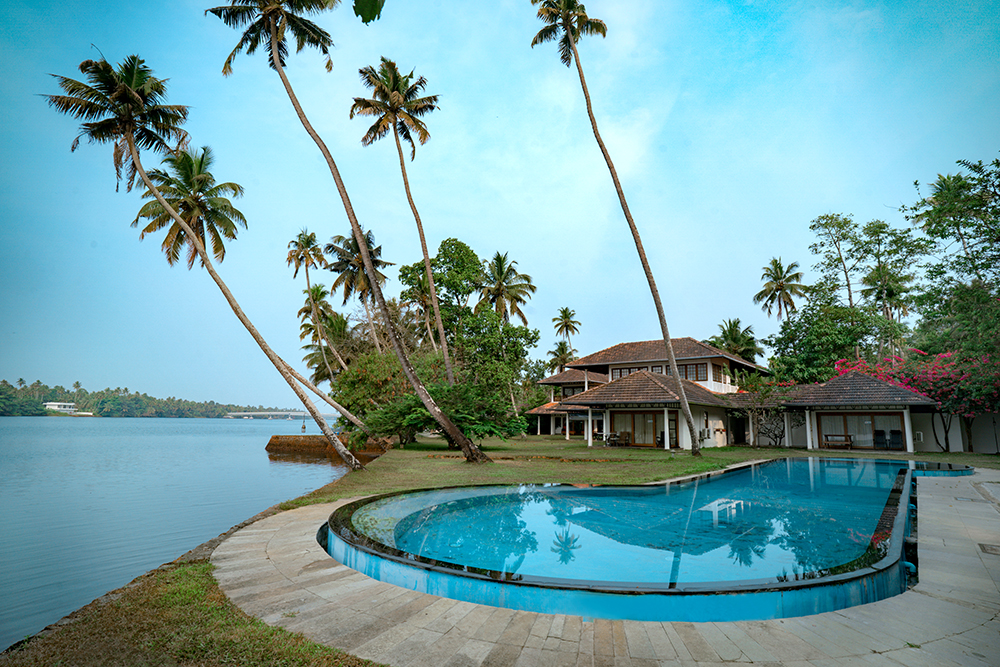 Cranganor is an idyllic Chateau located on 1.5 acres of land with 150 meters of riverfront. Here, every room enjoys long views of Kerala's largest and longest river, the perennial Periyar which is not just a source for drinking water, but an inspiration for many a poet and writer.
Here you can wake up to birds chirping and fishermen gliding past in their vallams (country boats), ruminate at the edge of the infinity pool, or sip tea in your balcony. But most importantly, you can breathe in a history that dates back to 6th century BC where Roman & Greek seafarers traded in pepper, cinnamon, nutmeg, ivory, peacocks. Where skull capped Jews, turbaned Moors, proud Nair chieftains all roamed the bustling streets negotiating with the traders and embracing into their fold a people who chose to make Kerala their home.
Cranganor History café & Riverside Chateau
Flight: Kochi International Airport is 20 kms away
Train: Ernakulam Railway Junction is 30 kms away
Road: National Highway 66 Kodungallur is 10 kms away