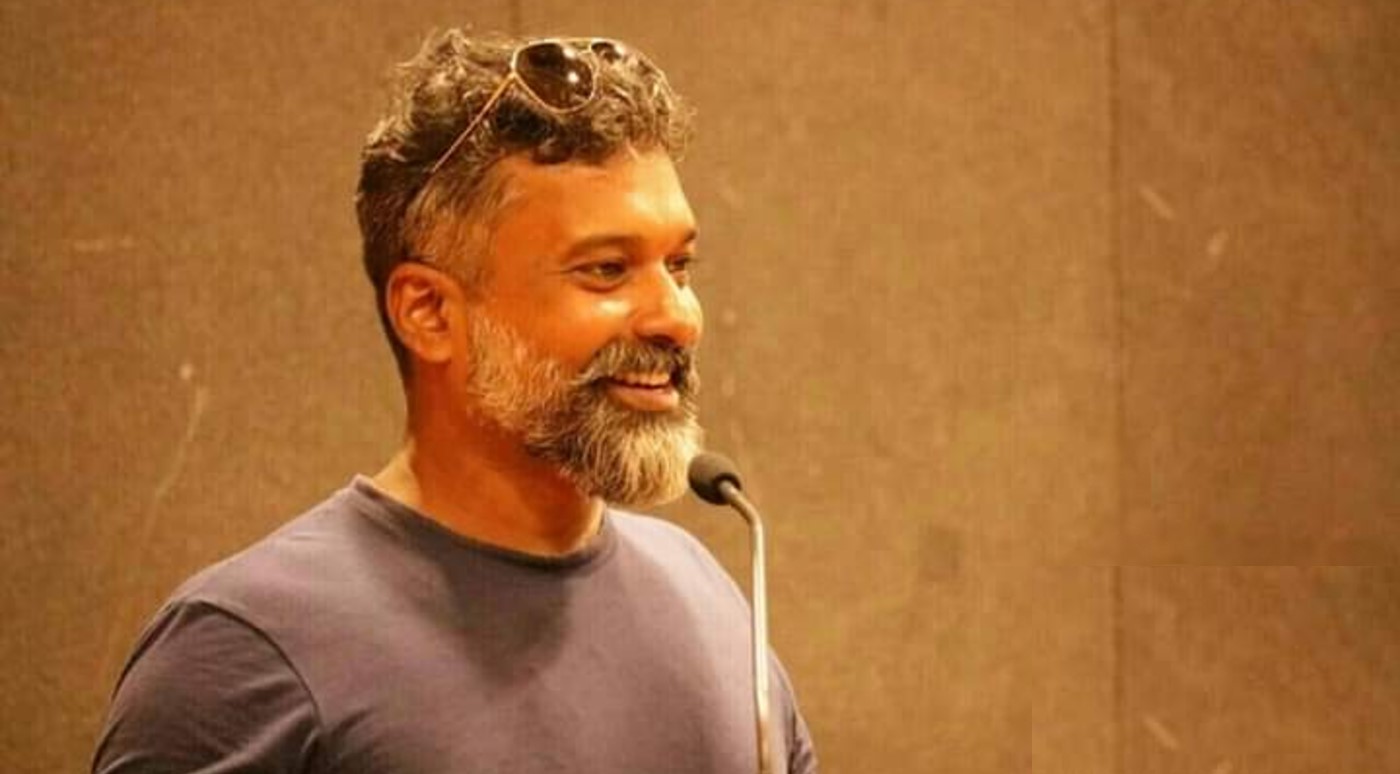 Read on to understand how a tourism professional turned a Humanitarian Hero in Climate Crises situations.
Gopinath Parayil (Gopi) founded The Blue Yonder (TBY) in 2004 as part of his journey to promote the unique river valley civilization of Nila in Kerala (Bharatapuzha). A keen promoter of sustainability and a believer in social entrepreneurship, he transformed TBY into a travel company that creates a positive impact in both hosts' and guests' lives.
A pioneer in Responsible Tourism, he identifies projects and destinations to work with and then transforms them into immersive travel experiences.
With a two-decade long experience in community based palliative care & disaster management, Gopi has repurposed his business to be an effective first responder in major disasters ranging from the earthquake in Nepal to the Floods in Kerala in the past fifteen years.
When Cyclone Aila hit the Sundarbans in 2009, Gopinath Parayil and his team became accidental humanitarians. At that time, his team had no experience in disaster response. Now, things are different. Parayil and his team have been caught up in at least 10 major natural disasters in nearly 15 years of operating. They've gained experience, become better prepared, and built resilience into the work they do with communities. By the time floods hit the Indian state of Kerala in 2018, they were quick to bring together all their resources to respond to the crisis. They were using their kayaks, canoes, boats, life jackets and paddles to rescue people, ultimately moving thousands of people to safety. With climate disasters increasing, including in some of the world's top travel destinations, tourism companies and professionals are increasingly likely to find themselves on the front lines of emergencies.
Our Tammie Anjali Tolani spoke with Gopi about how the tourism and hospitality industry can be first responders to a climate change crisis.
Q.
What do you think has led to disasters like the 2018 foods in Kerala. For a state with a heightened civic sense and responsive civil authorities how was the situation so badly managed?
A.
The Kerala flood and landslides of 2018 can be attributed to the combined effect of multiple causes; the exceptional confluence of the intra, seasonal drivers of the Indian monsoon, resulting in extreme rainfall episodes, the extent of changes in the land and waterscapes of Kerala due to the long-term direct human intervention and inadequacies in water infrastructure management are identified as major causes of the disaster. Studies by our partners Dr Sreeja KG and Dr Madhusoodhanan have documented how extensive changes to wetlands and paddy fields have reduced the flood retention capacity and resilience of the landscape.
Irrespective of the initial shock, the administration in fact did bounce back immediately. This was not at all a poorly managed disaster. Rescue operations were well coordinated, and state government machinery and public resources were diligently used. Heightened civic sense and responsive civil services were the main reason why a calamity of such a severe nature and one of the deadliest of last century was brought under control.
After the 1924 floods, the state hasn't seen a disaster of this magnitude. Yet the political leadership and young bunch of civil service cadre went out of their way to work with our people who provided unconditional support and diligence .
Q.
What training/ background did TBY and you personally have to be able to assist with the Disaster management during the floods?
A.
This wasn't the first disaster we have been actively involved in. Large disasters including the Asian Tsunami, Cyclone Aila, Cyclone Okhi, Nepal Earthquake, Chennai Floods, and several other heavy rain-related disasters have been part of our business in the past twenty years. From first response, fundraising, managing relief centers, and livelihood safety to managing WASH (Water, Sanitation and Hygiene) we had experience working in the field during a crisis prior to floods in Kerala. After the Gujarat Earthquake, I did a Masters in Disaster Management at the Royal Military College of Science, UK which came in handy to understand the command control systems and leadership one needed during such a crisis.  Being part of a community-based palliative care network in Kerala since '93 with limited resources where we started out in an anesthesiology department at Govt Medical College of Calicut, putting together the training program for civil service and police officers at Yashwantrao Chauhan Centre for Disaster Management in Pune, two years of working as a core team member of Compassionate Kozhikode team under the District Administration and working closely with Senior Police officers while setting up Student Police Cadet and Our Responsibility to Children projects had all exposed me to the SWOT of our democracy.
From 2004 onwards, TBY was part of this journey, in a different capacity, through my association. Response to two years of Kerala floods was a result of all these experiences.  
Q.
Which other stake holders jumped in to help in the floods?
A.
Literally everyone. There was hardly anyone who wasn't involved in various roles. One thing that's always the case in disaster management globally is that it is always the locals who would be first responders thanks to the proximity. Especially for a country like India that has taken a strong stand on using its own resources for disaster management, (and not accepting foreign aid) this is even more true.
Kerala flood response had all departments of state Government working like a well-oiled machinery, civil society organizations, LSGs, expatriate communities in different continents, IT volunteers within the state, country and the world, and media. Churches that worked closely with the fishing communities, mosques that were offered to be morgues in Wayanad were all unheard of. Palliative care networks across the state were in the forefront throughout the state. Tourism infrastructure, resources and tools were one of the earlier volunteers during the disaster. Tourism Professionals Club, adventure travel companies and hoteliers were pooling in all resources. Our friends from ATOAI in North India were crucial in sending the support system on time. Indian defense system, NDRF and KSDMA were coordinating the heavy lifting which only they are trained to do.  
Q.
What lessons do you have for tourism bodies across the world for similar climate change linked disasters?
A.
That the tourism industry is the most vulnerable when it comes to the Climate Crisis. Some of the most stunning destinations in the world are also some of the most climate-vulnerable destinations in the world. Considering that one out of 10 jobs globally come from the Tourism industry, one can imagine the impact of this. Building resilience, hence, will remain key to our industry's sustainability. This also needs to be understood from the reality that the Tourism industry is also one of the largest greenhouse gas producers contributing to climate change, this therefore imposes on us a responsibility which we cannot afford to run away from. The industry has to start investing in destination-focused resilience; not just in their own resilience. With the many vulnerable communities/destinations, no business can thrive in the future unless there are relevant measures in place.  De-Carbonizing destinations is a major part of building climate responsibility in destinations.
Q.
What kind of readily available disaster management solutions would you propose for Kerala and India?
A.
A cross-sectoral partnership is key, considering the limited resources that are around as well as the increase in various climate crisis-related disasters. Why not take the example of the tourism industry itself?
During a disaster, whatever is needed by the 30 billion USD humanitarian sector is readily available at a hyper-local level within the 9T USD tourism industry. Ranging from accommodations, food & beverage, knowledge & management of logistics & supply chain, highly skilled human resources, and the ability to raise funds in a short time, is there within our industry. Why can't we put these to use during a crisis? In fact, these are all investments into our own survival.  Can the knowledge of adventure tourism professionals not be put to use for training the communities, where the businesses are located?  
Q.
And what direction that Kerala and India should take, going forward to be more conscious about their tourism sustainability and footprint?
A.
That there is no point in talking about sustainability unless we start taking action on being Climate Responsible. What good are your sustainability initiatives if you're building your resort in a climate-vulnerable destination? Climate action in tourism needs to be redefined to co-creating Climate Resilient and Climate Responsible destinations. One of the most beautiful mottos of "creating better places for people to live and for people to visit" is the key to any sustainability target.