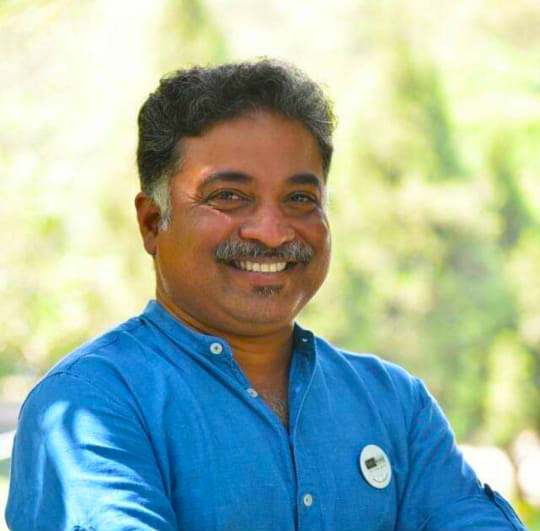 A fascinating transformation tale by Shilendran M. – VicePresident Sales at CGH Earth Experience Hotels
The story of the growth of CGH Experience Hotels from a modest Casino Hotel located on Willingdon Island is quite serendipitous.
On a rainy day in Kochi, Mr. Jose Dominic, the eldest of the Dominic brothers, sat in his office at the Casino Hotel, flipping through the newspaper. His attention was caught by a tender call from the Government of India to run a hotel on Bangaram Island in Lakshadweep.
The then PM of India, Mr. Rajiv Gandhi, had just returned from a holiday to this beautiful island and decided that this island needed to be developed for tourism but he had also realised that running hotels was best left to professionals rather than the government.
JD (a preferred moniker for Jose Dominic) thought for a while and then reached the conclusion that he would bid for the project. Despite lacking the financial means to bid for such a grand endeavour, he sensed an unexplored path before him. All the family owned at that point, was the Casino Hotel in Cochin, a hotel in Kottayam city and a restaurant in Cochin. Little did he anticipate that this bid would shape the future of his business. Without any pressure, expectations, or money, JD submitted the necessary paperwork to Delhi, fearing that without a paperweight to secure them, his tender papers might fly out of the non-air-conditioned office windows. The monsoon season passed and Kerala became even greener, with its rivers and lakes brimming. It was a festive time in the state and JD had forgotten about the papers he sent to Delhi.
On a regular Monday afternoon, JD, having treated himself to a delicious Onam lunch, was enjoying a lazy afternoon when a trunk call from New Delhi interrupted his tranquility. The person on the other end of the line didn't say much, or perhaps JD didn't understand his Hindi well, but he managed to gather that he needed to report to New Delhi in two days to discuss the tender proposal. JD knew he had little chance against the renowned names bidding alongside him—established players in the hospitality industry. However, what set him apart was his vision for preserving the natural beauty of the island while inviting tourists to enjoy it. He believed in allowing guests to experience the pure essence of nature rather than constructing extravagant structures that challenged its authenticity. His philosophy was "less is more." Some wise minds in New Delhi recognized the value in JD's approach and he returned with the rights to the Bangaram Island Resort—his mind, heart and arms full of dreams. The rest, as they say, is history.  
This was the first encounter of "Not by Design but by Default" for JD and our team. Our growth from the Casino Hotel expanded rapidly with ventures like Spice Village in Thekkady, Coconut Lagoon in Kumarakom and continues till date with the recently opened Tilar Siro in the Andamans and Lockhart Bungalows in Munnar.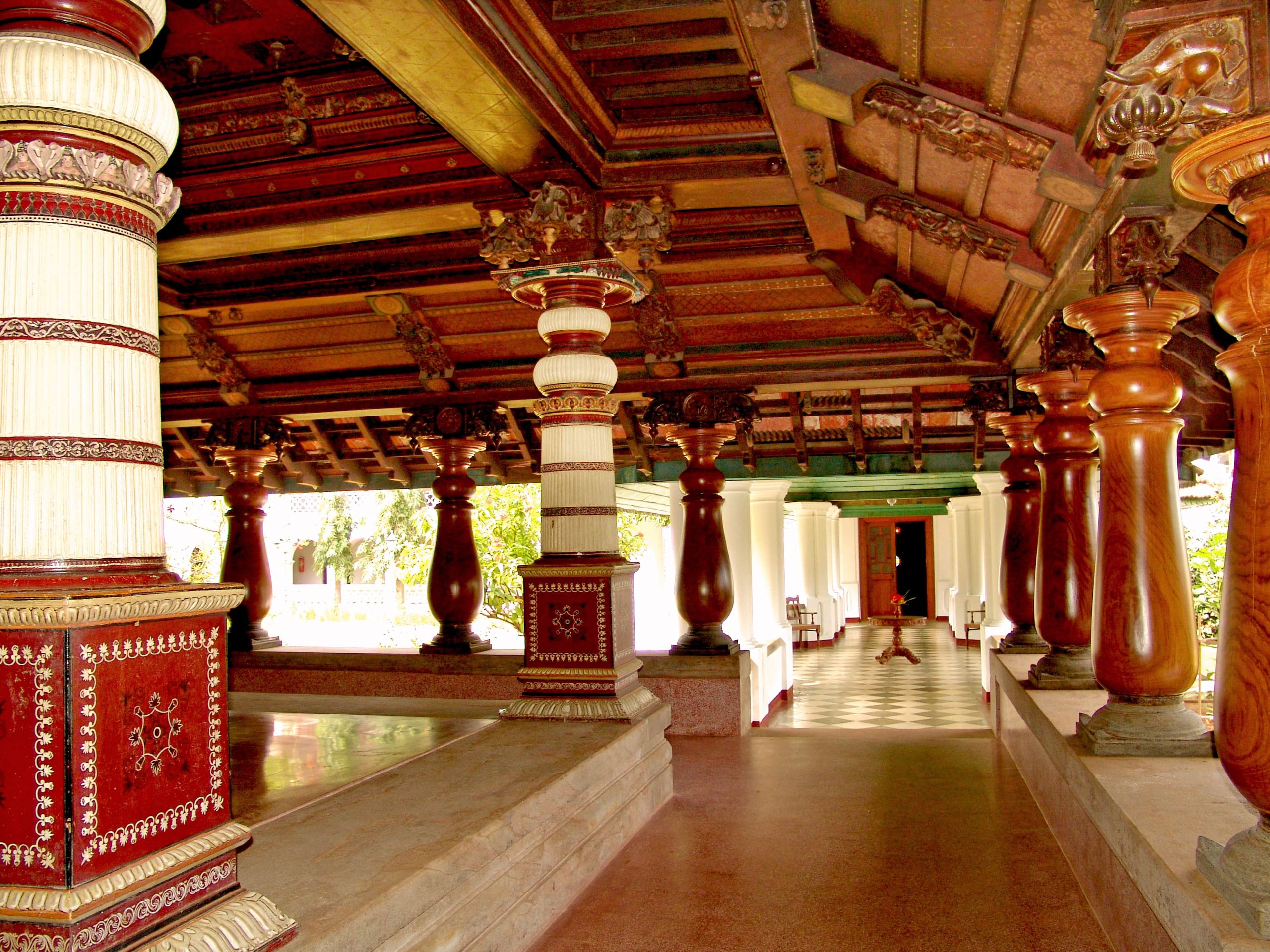 Our group's diversification into wellness, 15 years ago, followed a similar pattern—happening by default rather than design. Another monsoon day in Kochi brought a call to JD, inquiring about his interest in taking over a Kerala Palace in Kollengode, Pallakad district, near Tamil Nadu. Initially, this opportunity seemed like others that would be dismissed, but their earnest request to visit the palace intrigued JD. Despite the lack of business viability JD couldn't let go of the palace, considering its uniqueness within Kerala's leisure circuit. He realized that it wouldn't attract as many visitors as the grand palaces of North India, but there had to be another purpose for its existence. The owners also had some rather exacting and unique requests for the person who would take the Palace over – that no leather, alcohol or meat be allowed in that space and the family priest be allowed access to the temple that was located on the Palace grounds. Requests that would make it impossible to run a commercial resort given what people like to do on their holidays.
After late-night debates and brainstorming sessions our team concluded that the backdrop, architecture and discipline of the palace made it ideal for a wellness centre. However, we had no prior experience in this field and were stepping into uncharted territory. Regardless of our ignorance, we decided to move forward. During our research, we discovered that while tourism had helped spread Ayurveda worldwide, it had also led to a dilution of this centuries-old traditional medical system. Tourism experts began packaging and selling Ayurveda, offering programs based on guest convenience, such as the famous "two massages a day."
Kalari Kovilakom, Palace for Ayurveda, was born out of a commitment to adhere to traditional Ayurveda principles while providing a high-quality living space. Like all ambitious ideas, we faced challenges and pressure to change the concept. There was huge pressure financially and from the travel fraternity to let go of some compulsions, like the mandatory 14 nights minimum length of stay or serve wine, if not other kinds of alcohol etc. However, we persevered, paying little attention to the numbers, as there weren't many to begin with. Our determination paid off and after six months of struggle, Kalari Kovilakom emerged successfully, paving the way for its sister establishment, Kalari Rasayana, near Quilon, a few years later.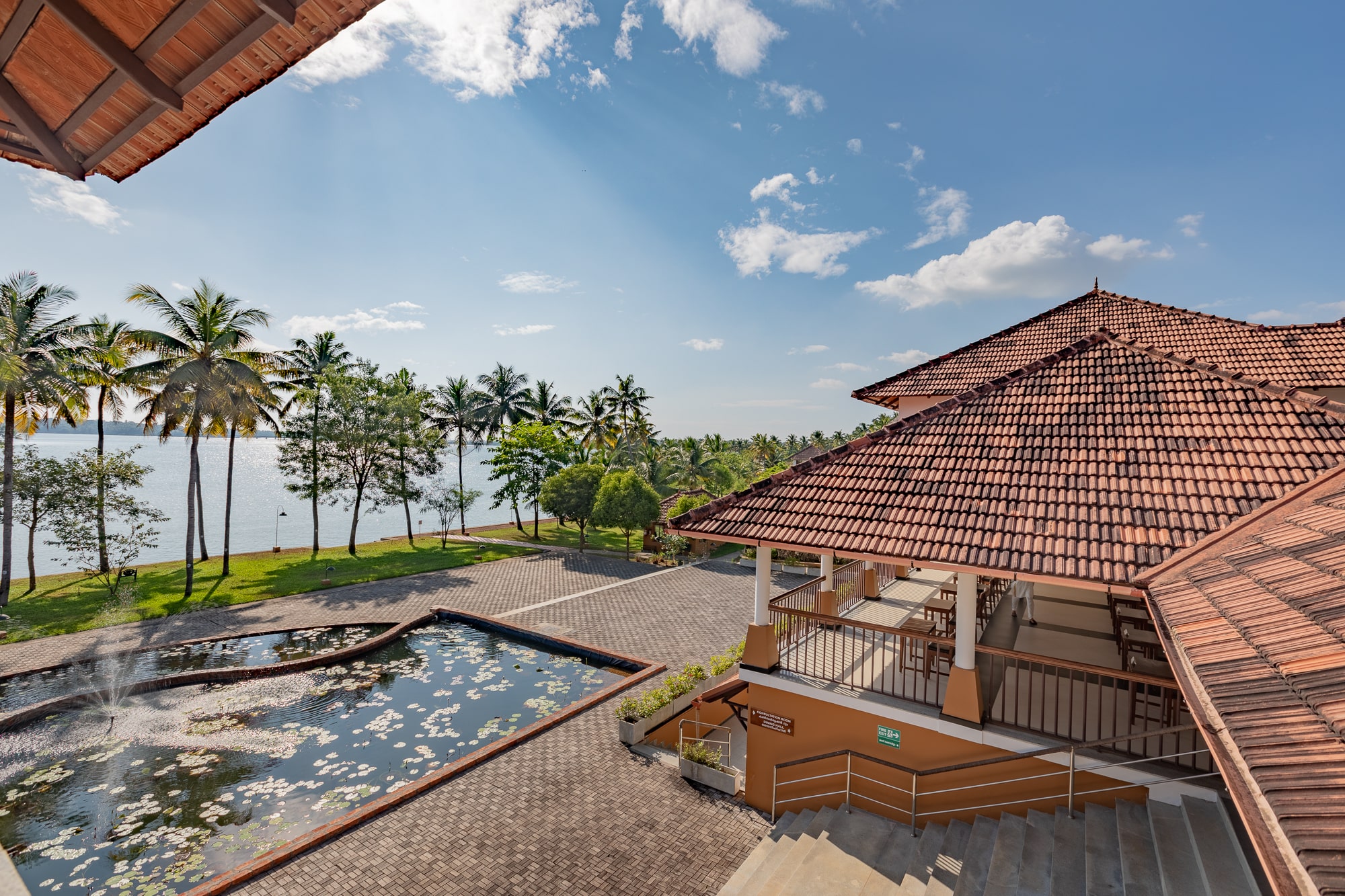 This success instilled confidence in our authentic approach, leading us to expand further into the wellness space with the Naturopathy unit, Prakriti Shakti.
While all these developments were taking place, the team also experimented with a concept focused on sending guests back fully rejuvenated after a holiday. The idea was that a vacation shouldn't require another break afterward. This led to us birthing SwaSwara in Gokarna, Karnataka.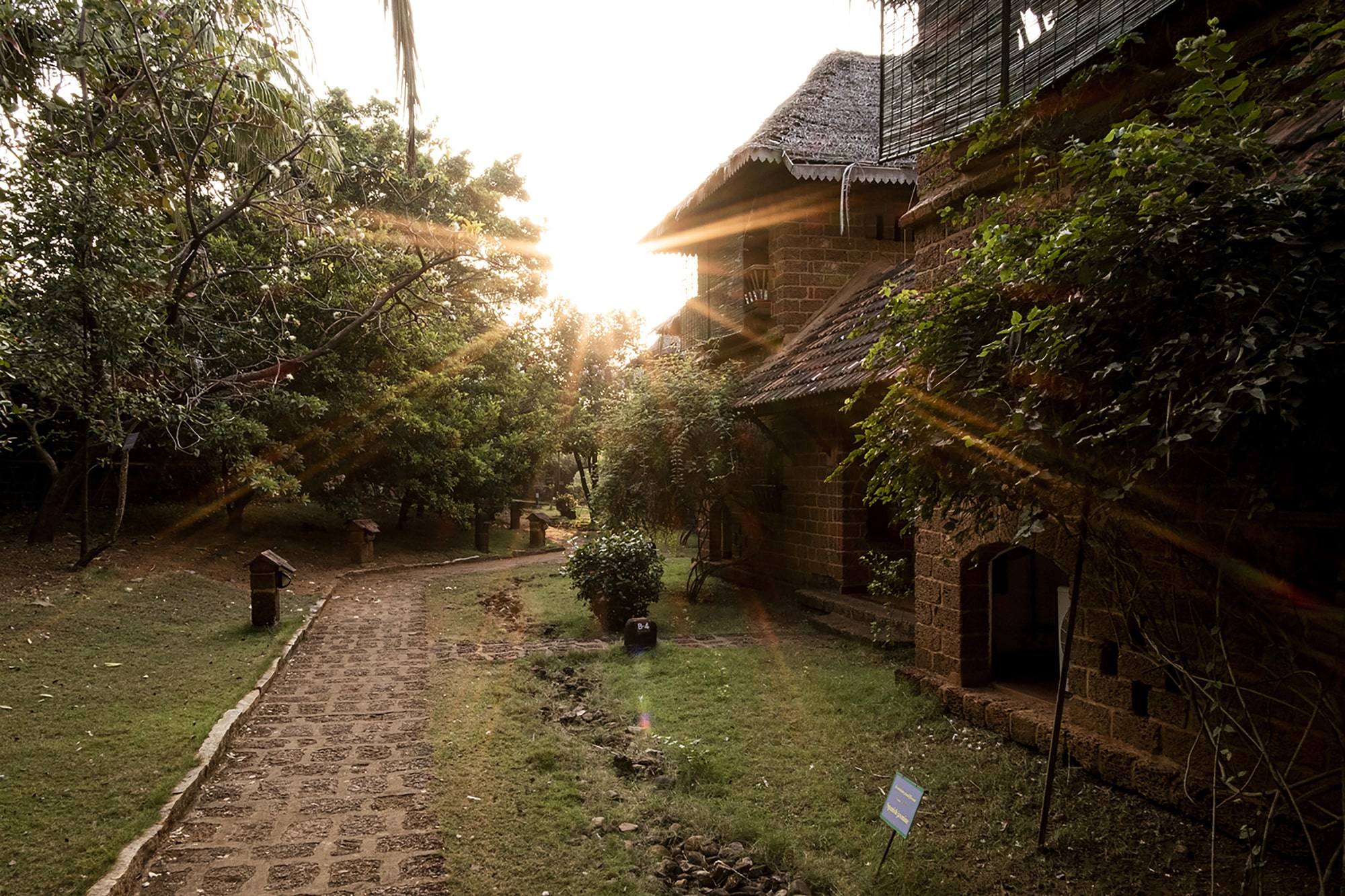 These endeavours mark only the beginning, and while it has taken us quite some time to reach this point, future plans are already underway, with a new venture in Uttarakhand on the horizon. Tomorrow perhaps a Tibetan based wellness space in Ladakh.
But always by Default and not by Design!