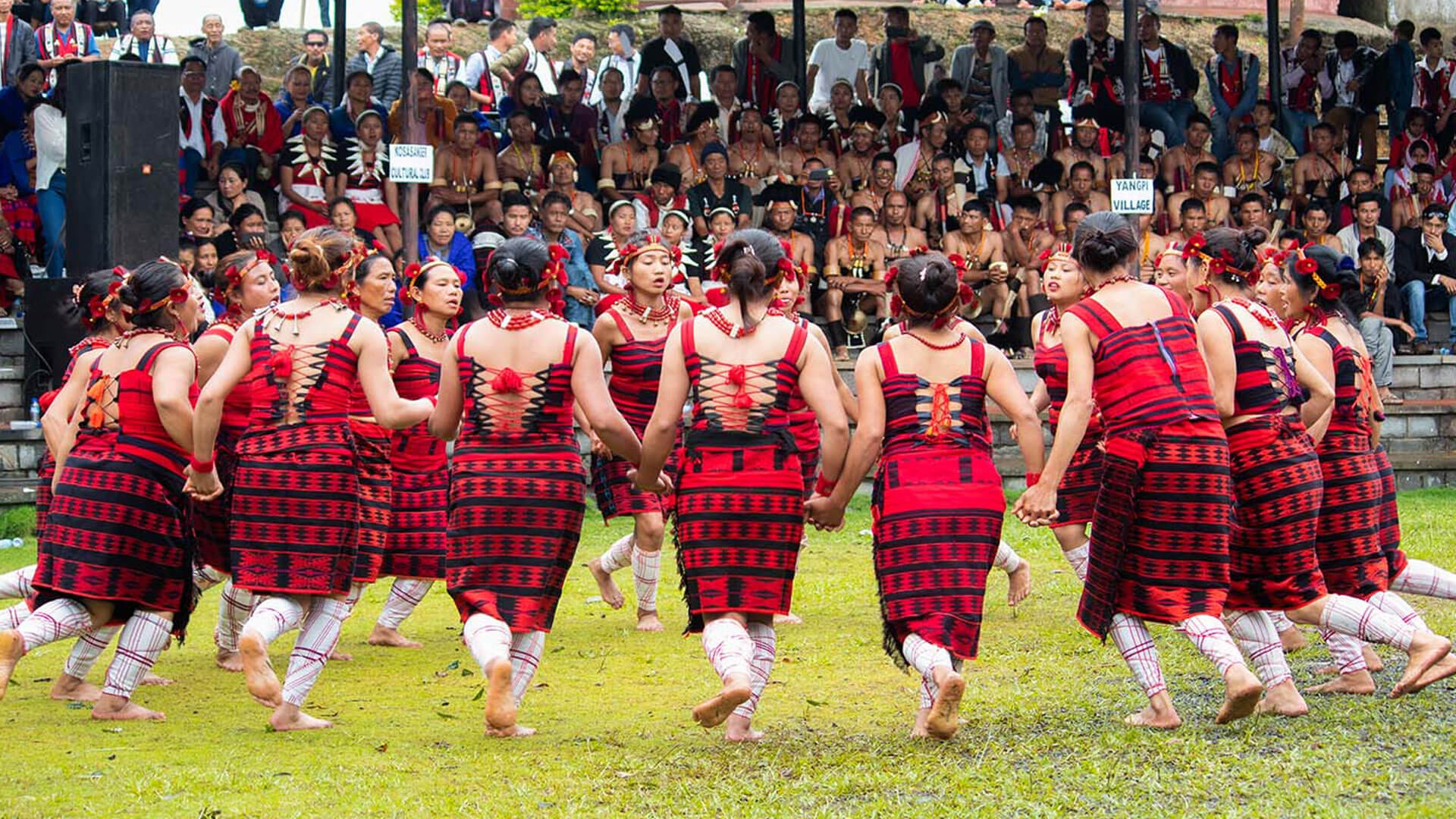 By our Tammie, Anjali Tolani
Moatsu festival is one of the most eagerly awaited festivals in this little yet beautiful state of Nagaland. Making the entire state lively with its vibrant festivities, Moatsu Mong festival is celebrated by Ao tribe of the state.
Major celebration of the Moatsu festival is in hope of a good harvest. The tribals observe this festival after sowing seeds in the fields and believe that it brings people together and encourage bonding between them. This three-day festival is celebrated with great fanfare. Villagers make new friends, exchange gifts, make bonfires, and prepare lip-smacking feasts. It witnesses many customs and rituals performed before sowing is done in the fields and is a much-deserved break for them after going through various farm-related activities like burning jungles, clearing fields, removing weeds and wild plants, cleaning up wells or Tsubu, doing repair work in their homes, and so on. This three-day break from their backbreaking work helps them relax, enjoy, and have loads of fun. This celebration of good harvest is a sight to behold and is a very private and intimate celebration of the villagers.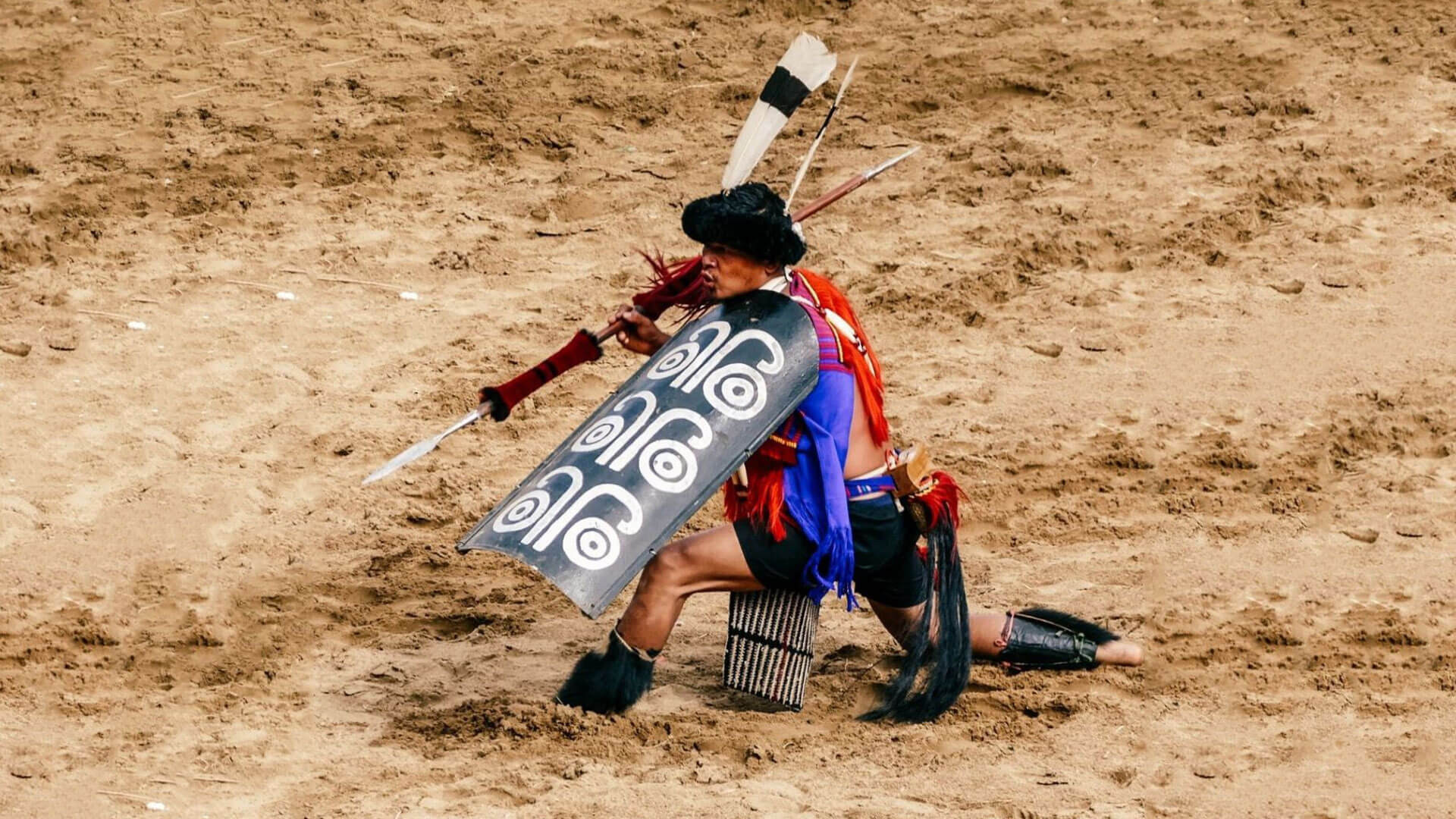 The principal aim of this festival is to invoke almighty God's blessings after finishing diverse activities:
Repairs and construction of houses by elders of the Putu Menden (Village Council)
Marriages in spring season
Ploughing of old and new Jhum Kheti
Cleaning up the Tsubü (Water Wells)
Post completion of all these manifold activities, celebration of Moatsü Mong takes place.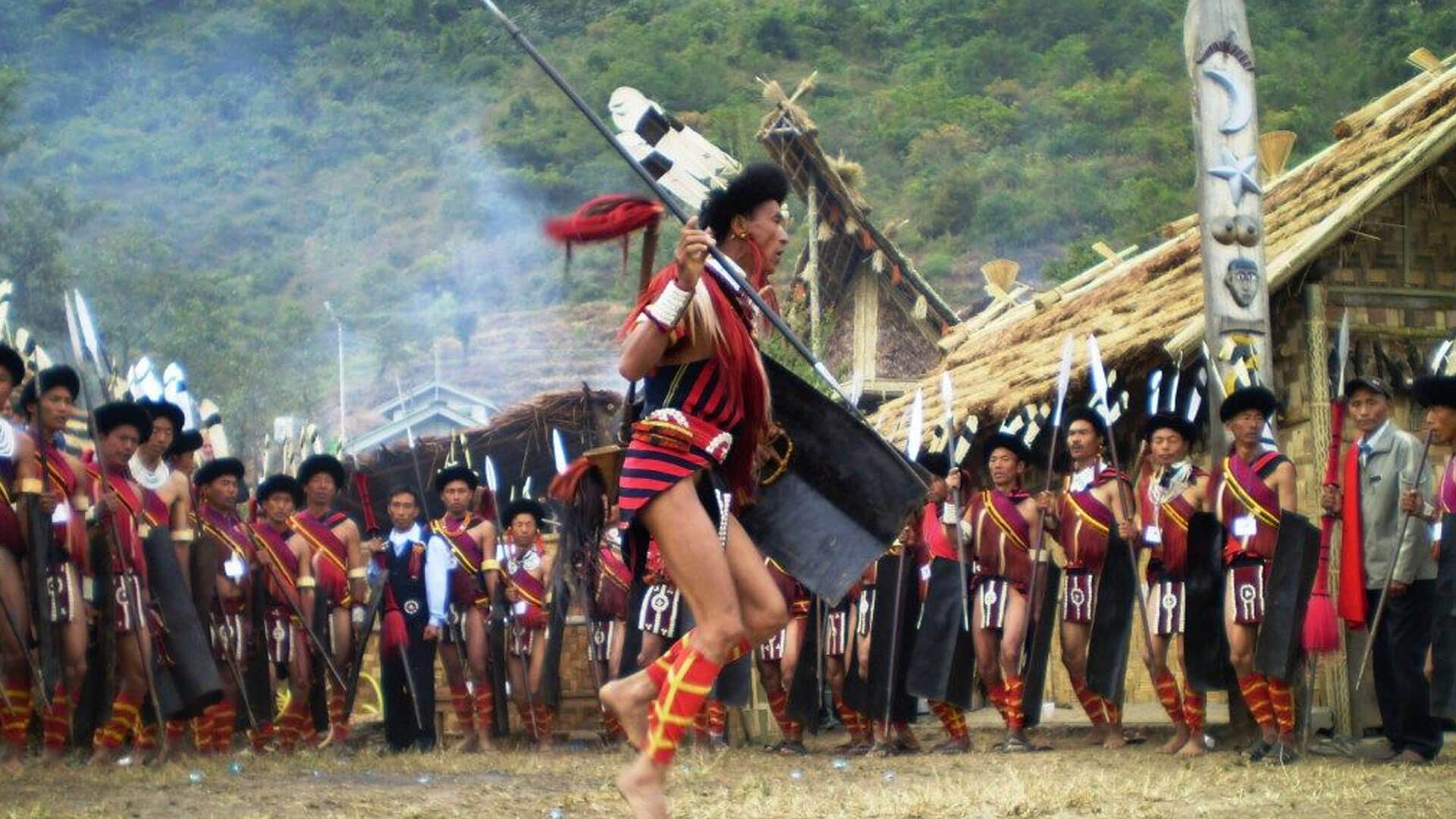 The natural customary practice of the forefathers was competing in making the best rice-beer and rearing the best possible pigs and cows to be slaughtered during the festival. The women weave the best of traditional garments and adorn themselves with all their finery, joining men in dancing, eating, drinking and composing warrior songs to express their gratitude to the supreme power for helping the crops to grow well. Eulogies are sung to commemorate the traditional heroes. Entire village joins in encouraging young men to be bold and heroic to defend and protect the village from enemies. During the festival, one of the symbolic celebrations is "Sangpangtu" where a big bonfire is lit and women and men sit around it. The village witch doctors do readings and make forecasts indicating whether the coming year would be good or bad for the villagers. This festival provide opportunities to budding generations and village stalwarts to demonstrate their intellectual skills and physical powers. A handful of young men hold the stage and tell amusing stories about their elders too.
When? 1st to the 3rd of May, sometimes stretching the entire week
Where? Mokokchung district villages ((Chuchuyimlang village), Nagaland. Nearest major city is Imphal
How to Reach?
By Air:
Deboard at the Jorhat Airport (JRH), located about 110 km away
By Train:
Post de-boarding the train at Mariani train station (Assam), you will need to cover the remaining distance by public transport. Distance From Mariani Train Station  80-85 Km)
By Road:
You can also consider traveling to Mokokchung by well-maintained roadways and national highways network. If residing in the nearby regions, it would be best to board a cab or take state-run/privately run buses to reach here as per your budget. If you prefer to travel at your own pace, consider self-driving here.