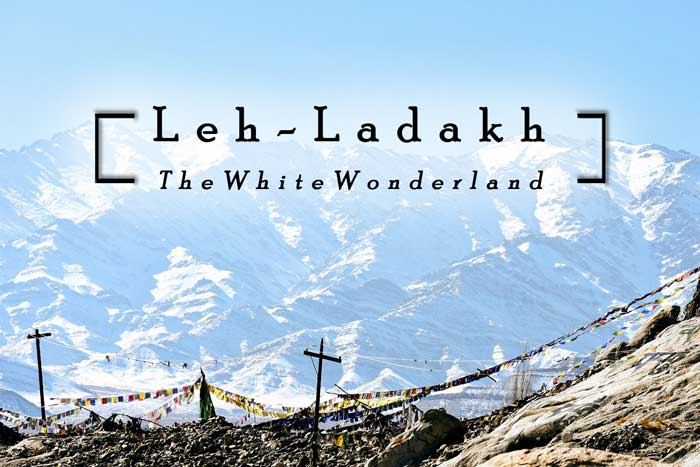 Winters' already here and travel plans are in the making. Any traveller knows that India has assorted splendid winter holiday destinations. But, if there's one place that's a notch above the rest, it's Leh-Ladakh. Realm of jaw-dropping Himalayan landscapes, remarkable lakes, Buddhist monasteries and sub-zero temperatures that chill you to the bone. It's one of those rare gems that can be visited nearly all-year round. Nevertheless, winter lends an even more special touch. Visiting Leh – Ladakh in winters is an opportunity to witness this magical white wonderland as it has existed for centuries.
Why you should visit in winters?
Leh – Ladakh has become the winter vacation destination of choice for adventure-seekers and travellers looking to experience the magnificence of the Himalayas. Here is where icy treks and motorbike expeditions are in a league of their own. Where prayer flags flutter in the wind and stupas stand tall. The former kingdom has an air of mystique that pulls you in no matter how much of a seasoned explorer you are.
Leh – Ladakh is a fabulous place to visit any time of the year but if you desire to see in all its raw beauty, winter is the time to go. It's absolutely frozen and only the brave dare to venture into its heart. What you come back with are memories that last forever. It may seem clichéd but it's a fact. This winter snow destination will fill your heart and soul with warmth.
5 Reasons to Visit the White Wonderland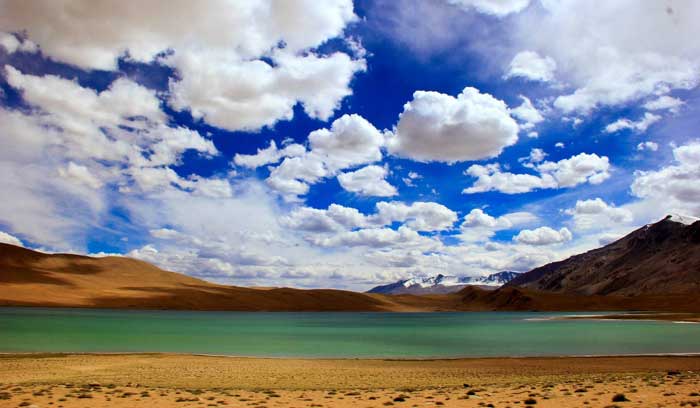 Snowy landscapes and gleaming white mountains aside, there are 5 reasons to tour Leh – Ladakh in wintertime in case you're still not convinced!
1. You Beat the Crowd:
This snowy destination is no longer the secluded, rarely visited destination as it was before tourism kicked. Travelling in summer means having to share this slice of heaven with jam-packed tourists who sometimes can be an uncomfortable company. But if you go in winter, you'll have the place all to yourself. Fewer people, less noise and less commotion.
2. You Save Money:
This is a no-brainer but still deserves mention. Flight fares and stays are comparatively much cheaper, which enables you to invest the saved money for more important activities or plans like trekking trips or shopping. The Leh-Ladakh tour packages are quite reasonable and decent during the wintertime, so your trip in heavy on opportunities and light on your wallet.
3. You Can Spot Wildlife Better: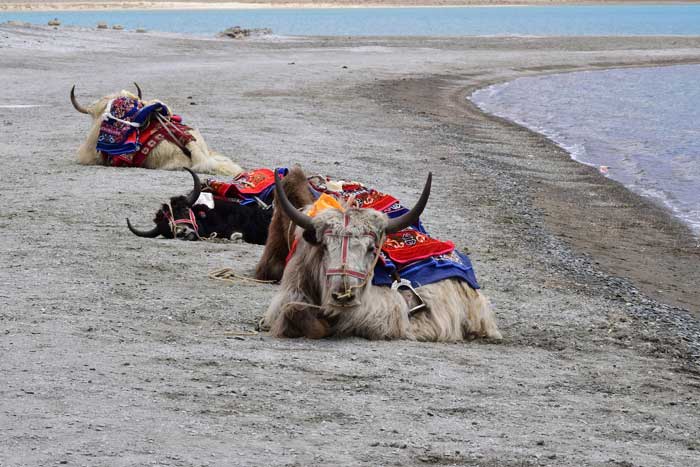 Fascinating wildlife such as the snow leopard makes their way to lower altitudes when winter hits. This gives you an excellent opportunity of spotting them and other animals such as yak and mountain wolves.
4. You Experience Even Warmer Hospitality:
In the summertime, we observe locals hard at work and while they're amazingly hospitable, they're naturally strapped for time. Go in wintertime, however, and you'll be on the receiving end of Ladakhi generosity and hospitality, which is most likely the warmest.
5. You Get the Best Photo Ops:
Crowds spoil the picturesque view and anyone striving to capture photographs will agree to that. Ladakh in winter has a few handfuls of vacationists, which implies you get terrific occasions to photograph the shimmery white landscape, the rugged and sturdy mountains and frozen lakes.
Winter Temperature
Leh – Ladakh is one of the coldest regions in India so it's safe to expect extreme temperatures from October to March. The temperature in winters ranges from -5 degree Celsius to -25 degree Celsius making it an ideal destination to witness cold desert climate.
The tourists' count decreases in winter owing to the severe weather and for the brave adventurous explorers, this means being ready to savour Leh-Ladakh without interference. Challenge seeking trekkers also find themselves thoroughly tested which is one of the main reasons why winter treks in the region are so popular.