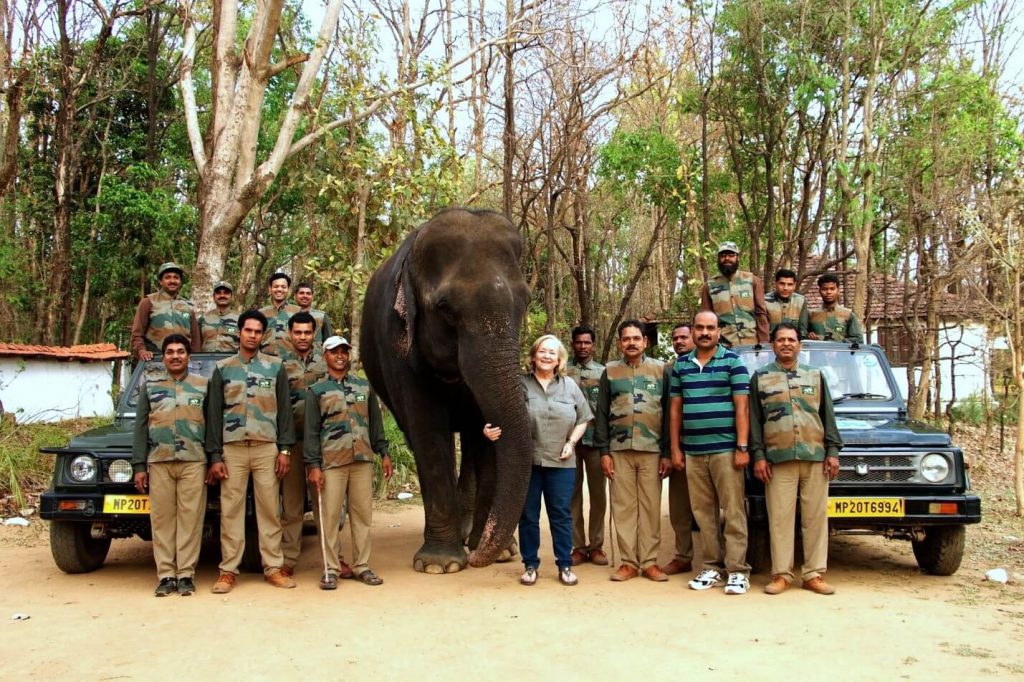 The Kipling Camp at Kanha is home to Tara the elephant – her final home after a lifetime of adventures, some pleasant and some very trying. Tara's early life was difficult. She was found by modern-day adventurer Mark Shand in a scrawny, abused condition, begging. Shand describes his first meeting with Tara thus: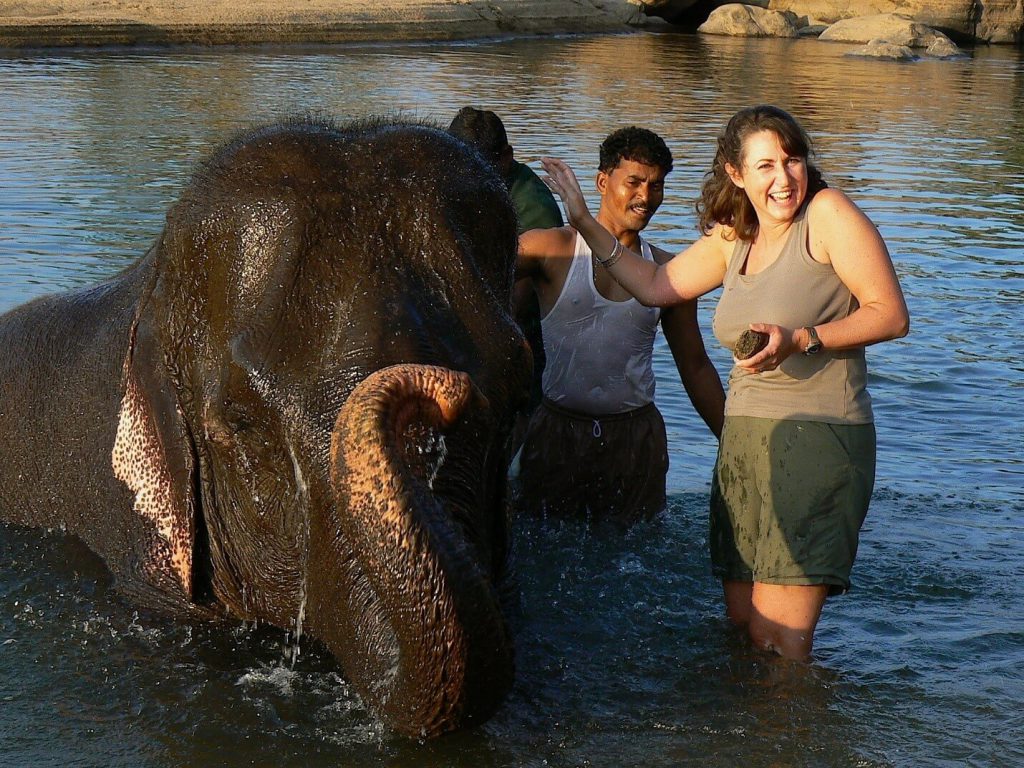 "My mouth went dry. I felt giddy, breathless. With one hind leg crossed over the other, she was leaning nonchalantly against a tree, the charms of her perfectly rounded posterior in full view, like a prostitute on a street corner. I knew then that I has to have her and I realised, with some surprise that I had fallen in love with a female Asian elephant. Then, I had no idea what pulled me, like a magnet to her that night. I did not even notice the other two elephants. Maybe it was her eyes – gentle dark brown pools of kindness, fringed by lashes long enough to suggest they were false. Or maybe, it was the way she stretched out her trunk and, with the utmost delicacy, explored my pockets searching for hidden goodies. Or  how she squeaked with excitement, flapping her huge ears, the ends of which were splashed with the palest of pink spots, when I tentatively offered her a banana for the first time. She was in pitiful condition, scrawny and starved, her ribcage clearly visible and her skin hanging in folds, like an ill-fitting suit. She looked at that moment, exactly what she was – a beggar – a beggar with a pronounced limp due to deep-rooted ulcer caused by the wicked metal-spiked shackles the mendicants had used to hobble her. But I know that I was never in control. She chose me. It was karma."

After some complicated negotiations, Mark rescued the elephant and named her Tara. Three hundred kilos of fodder each day and veterinary care soon restored Tara's health, and so began a remarkable relationship and an even more incredible journey through India. Thirty-year-old Tara and her new owner covered 800 miles from the Bay of Bengal to the world's largest elephant bazaar at Sonepur on the Ganges. The elephant was transformed through Shand's tender attention and care on their journey from a sorry figure into a star attraction. Blessed by priests, entertained by princes, they shuffled happily through towns and villages, Tara sucking up rice and bananas from roadside stands and Shand scattering rupees in compensation. Everywhere they went, Shand and his unusual steed, and his five eccentric Indian companions drew an inquisitive crowd of admirers. The idea of coming to Sonepur was to find a kind home for Tara.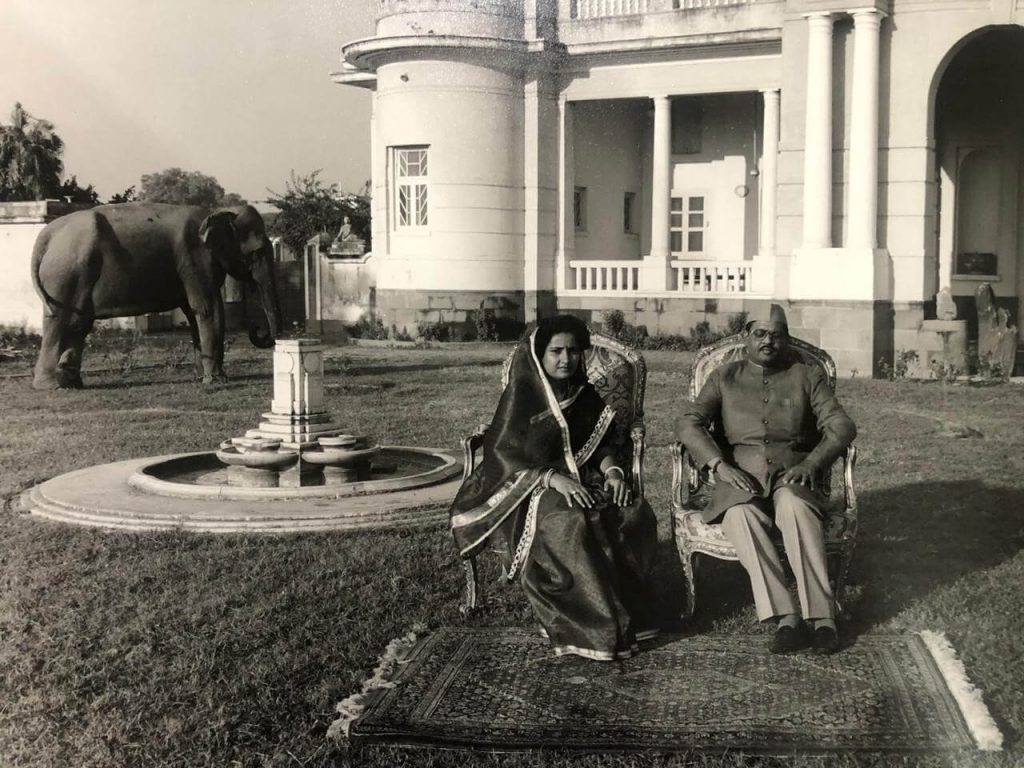 At Sonepur, Mark dressed in a dhoti and prepared himself to sell Tara to the highest bidder. He received a number of offers – Tara was a particularly docile creature who stood out among the many difficult elephants that were for sale. The late Bob Wright's wife and daughter, Anne and Belinda, were visiting Sonepur at the time. The Wright family has its roots in India since the 1700s,  and from the 1980s, Bob's love for the wild was nurtured by the setting-up and management of Kipling Camp. Mark was delighted to see the Wights, and rather impulsively decided to gift Tara to them.  He knew she would have an untroubled home at Kipling Camp, rather than continue life as a working elephant. Bob said at the time that it took a lot of persuasion for Tara to board a truck for the long drive to her new home in Kanha !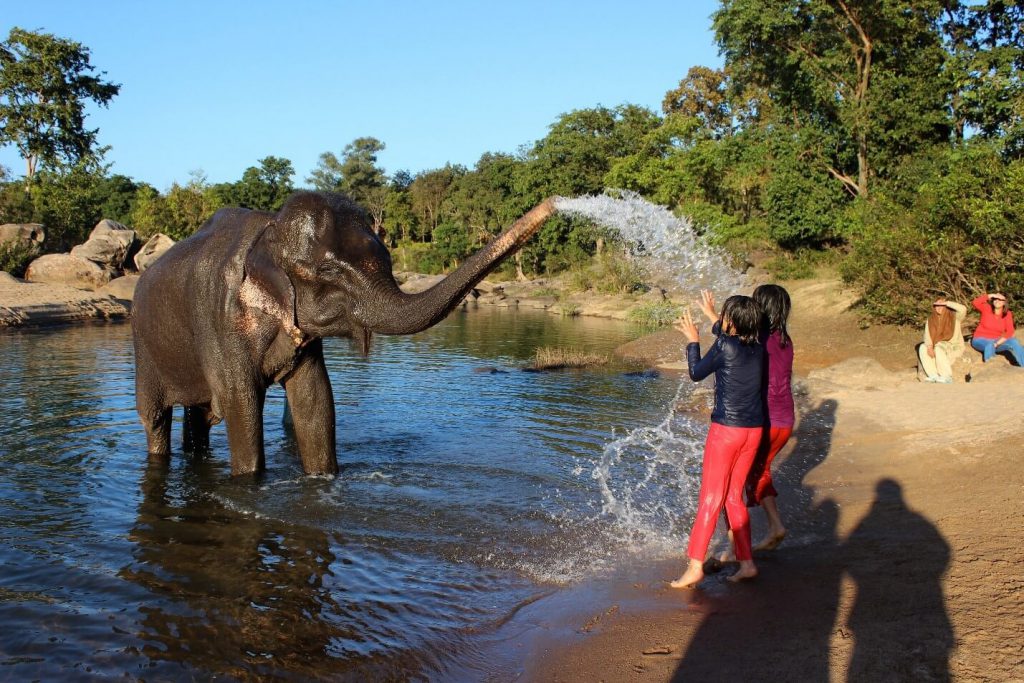 Tara is a much-loved member of the Wright family, and exceedingly popular with the guests at Kipling Camp. They enjoy walking her down to the Banjar River and assisting in her afternoon bathing. Tara lives in her enormous 'Palace' at the Camp… which replaced two that she had previously pulled down.