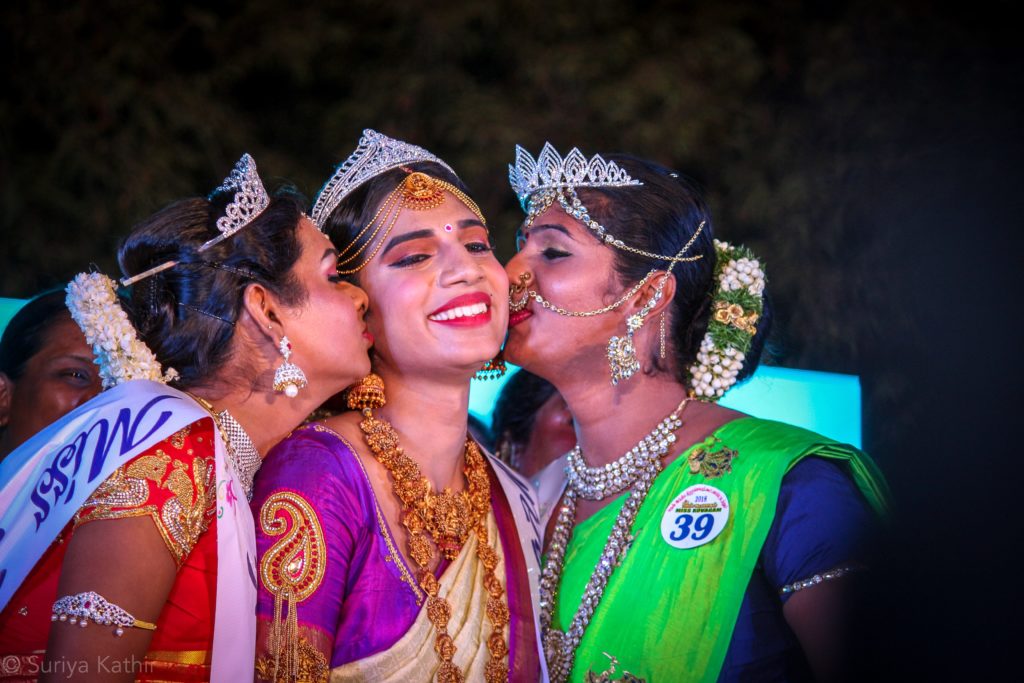 By our Tammie, Anjali Tolani
Koovagam the festival derives its name from the sleepy, quiet village located about 25 kms from Villipuram district in the Southern state of Tamil Nadu.
Each year, on the full moon night of the Chaitra month as per the Hindu calendar, this unique festival is observed by the transgender/eunuch community of India, in celebration of Lord Aravan.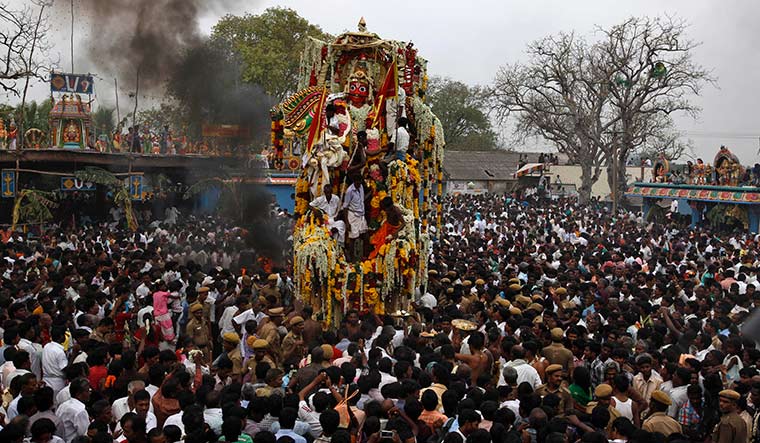 The festival originates from the legend of Mahabharata, where, when the Pandavas seemed to be losing the battle against the Kauravas, it was decided that Aravan- the son of Arjuna would have to be sacrificed to Goddess Kali to turn the tide and have the Pandavas prevail. Aravan acquiesced to his sacrifice but on one condition; that he would experience marital joys before his death. However, since no woman wished impending widowhood on herself, Lord Krishna transformed himself into the beautiful Mohini and married Aravan who was able to consummate this union. The following morning, Aravan was sacrificed to Goddess Kali; Mohini was absolutely distraught and mourned her husband's death before transforming back into Lord Krishna. The Pandavas went on to win the war.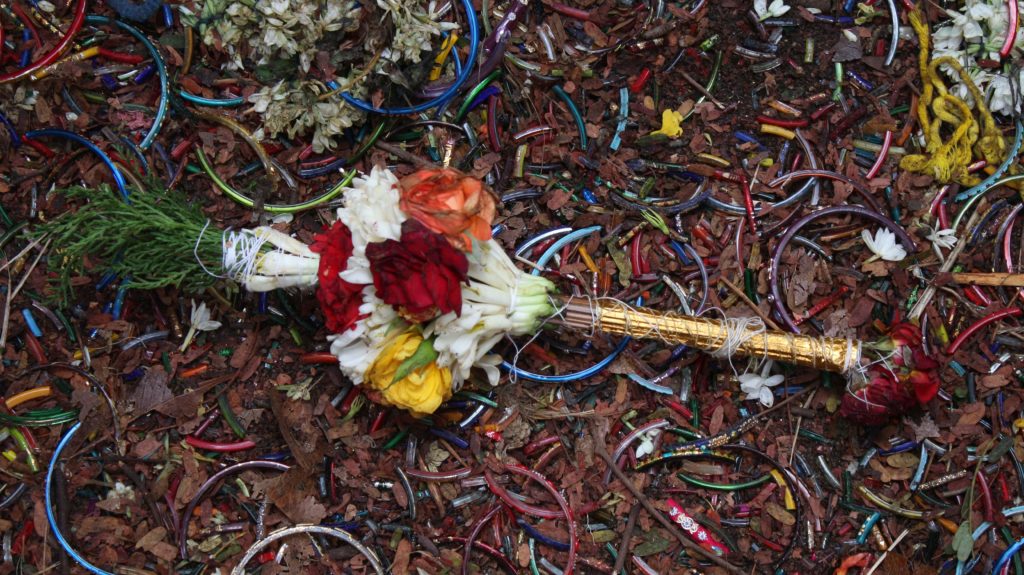 Koovagam commemorates this mythological event and celebrates the union of various transgender women, also known as Aravanis, with the deity of Aravan. This festival lasts for almost 18 days with the 17th night being the highlight of the festival.
The first 16 days involve numerous awareness activities by NGOs, HIV/AIDs awareness programmes, cultural performances, etc.
One of the major attractions of this festival is the transgender pageant where several transgender women compete across various rounds for the title of "Miss Koovagam"; many of them hoping to emerge a winner in the hope that this might allow their birth families to finally accept them.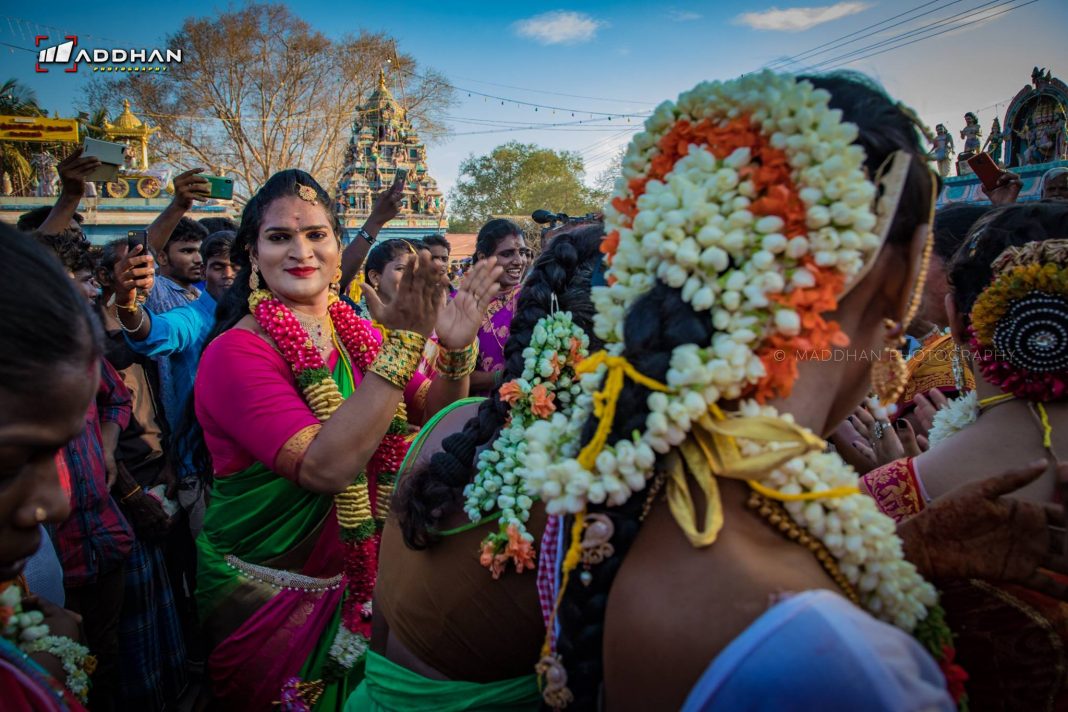 On the seventeenth day, the transgenders dress themselves as brides, wearing bright coloured sarees, colourful bangles and ornaments. They visit the Koothavandar temple where they are married off by the priests to the deity "Aravan". The temple priests tie the 'thali' or 'mangalsutra' around their necks to signify the marriage.
The whole night is spent in wedding festivities complete with music, dancing, parades, merriment. The next morning, these new brides, change into white sarees, have their Thalis removed, wipe off their make-up and smash their bangles to mourn the death of Aravan!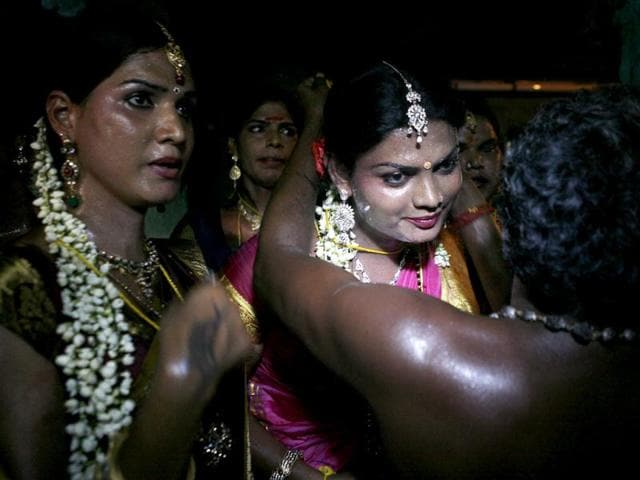 This is the stark contrast of this unique festival which will be celebrated from March 26th – April 12th, this year. The beauty pageant is slated for April 10, 2022
Where: Koovagam is about 30 kms from Villipuram in Tamil Nadu
What: The world's biggest transgender gathering
When: March 26th – April 12, 2022 (Festival may be called off if Covid cases soar)
Itinerary: Visitors can either stay at the small local hotels in Villipuram or choose from the more upmarket classier options in Puducherry or Auroville which are about 2 hour drive away.