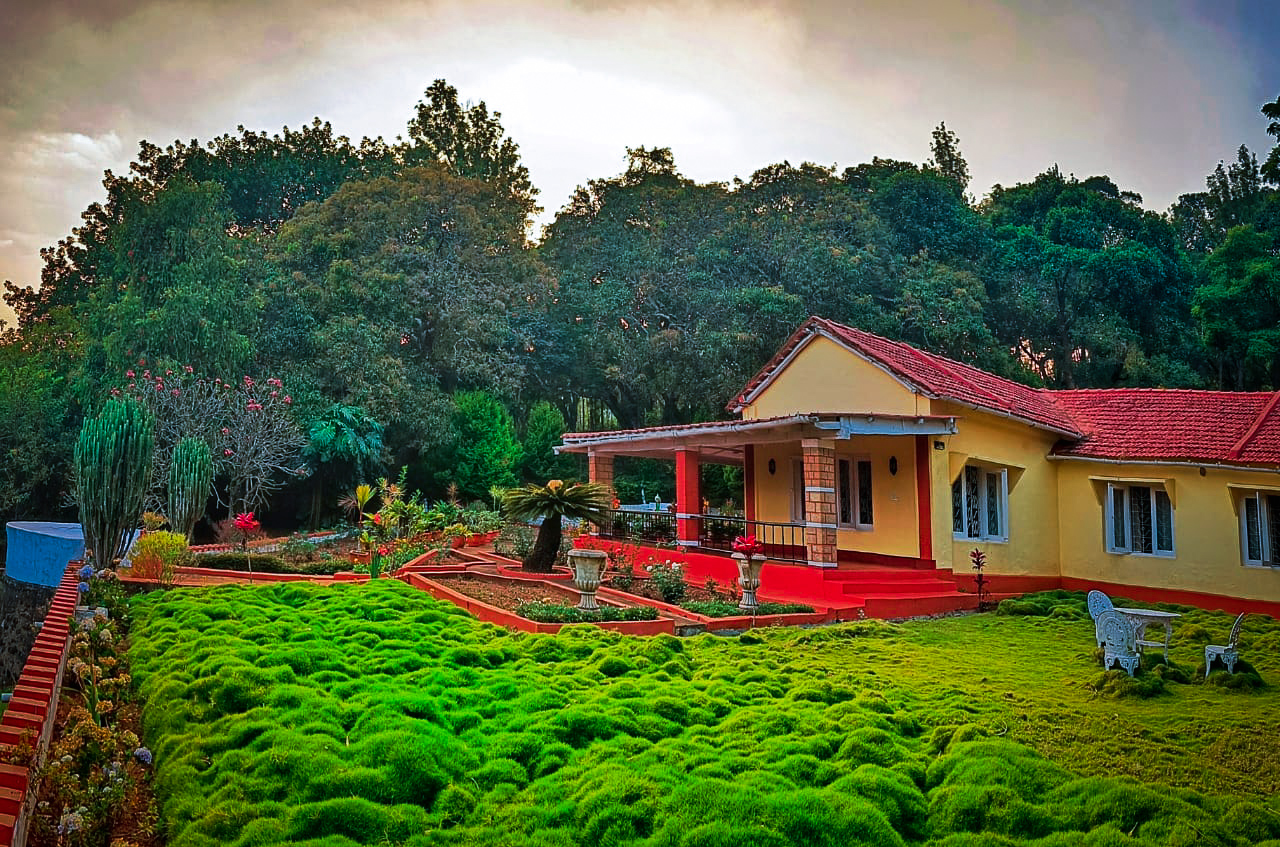 By Poonam Tipnis – VP Sales, Niraamaya Hotels
When we think of the basic necessities of life – Roti, Kapda Aur Makaan is perhaps the first thing that comes to mind. The 1970s movie by the same name made this a household phrase that has been passed through generations, through our grandparents, parents, uncles and friends. I see how patriarchal this sounds as I write this out… but well, that was how it was then. Times may have changed now… but the human need (& greed) remains the same.
The rise of retailing has ensured that there are abundant options available to satisfy our needs… and at times craving, for Food and Clothing too. But when it comes to Makaan – one can't really shop for it as easily on our smarter-than-us-phones. Having our own home is an aspiration that takes centre stage in our lives, and can at times be the ultimate life goal. Those who are lucky to achieve this goal earlier in life, then expand their list to having the 2nd home, vacation home, etc. Well, it's one thing to own a house, but running a household and maintaining the house is a whole different ball game. I am sure that's how our hotel industry evolved, giving travellers an option of renting out accommodation in all the locations that they wanted to travel; with monasteries and inns being the pioneers.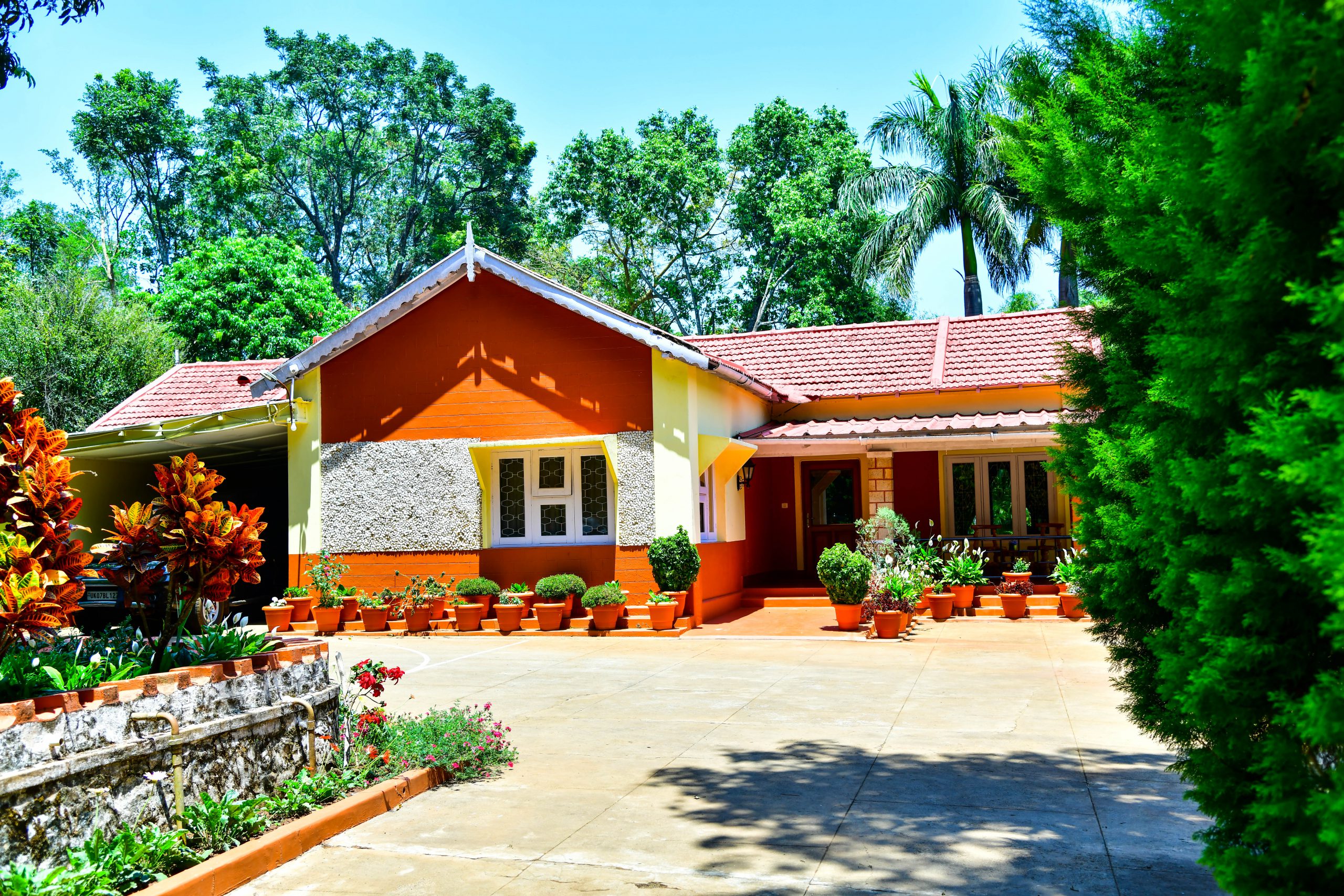 Hotels were called a 'home away from home'. Services became the differentiating factor for guests to choose the brand. Each brand came with its own promise, and a lot of guests chose or shifted their loyalties accordingly. A decade ago, when the brand Niraamaya was launched, it came with a promise of offering distinctive hospitality at breath-taking locations. A decade in, and we still continue to evolve the brand and differentiate our services by finding out various ways to delight the guests who put their faith in us and choose to stay with us. One such promise was the introduction of Private Residences. Niraamaya Private Residences were launched right in the middle of pandemic, and offered the guests a secluded haven where they could continue to relax, rejuvenate and rejoice.
Imagine this…. A pristine beach of white sands and acres and acres of lawns dotted with coconut trees, lovely wooden benches for you to rest and take in the view, a white picket fence demarcating your abode from the beach, a unique sunset every day with the sky splashed with every colour imaginable. You walk into your home and turn around to see that the glorious views continue to follow you and paint a beautiful vista thanks to the floor to ceiling windows in every room… including the bedroom & the bathroom. The deep blue waters of the private pool wink at you beckoning you to dip your toe in, and tempt you to take the plunge. Your personal Chef plans the menu for you. While you wait for the delicious meals that are bound to make you eat more, you sip on a refreshing sundowner that the butler serves you. Your meal is Insta-worthy, and you thank yourself for the choice of that added memory space in your phone. The aroma, the presentation, the taste, the texture exceed your expectations and you have yet another delicious meal. You decide to take a walk around the lawns, and the stars are waiting to intrigue you with their story on this clear night. Why not take off your shoes and walk barefoot on the beach, chasing that star! The crashing waves create a beautiful symphony and you walk more than you planned to. But that's what mesmerizing experiences are all about, aren't they?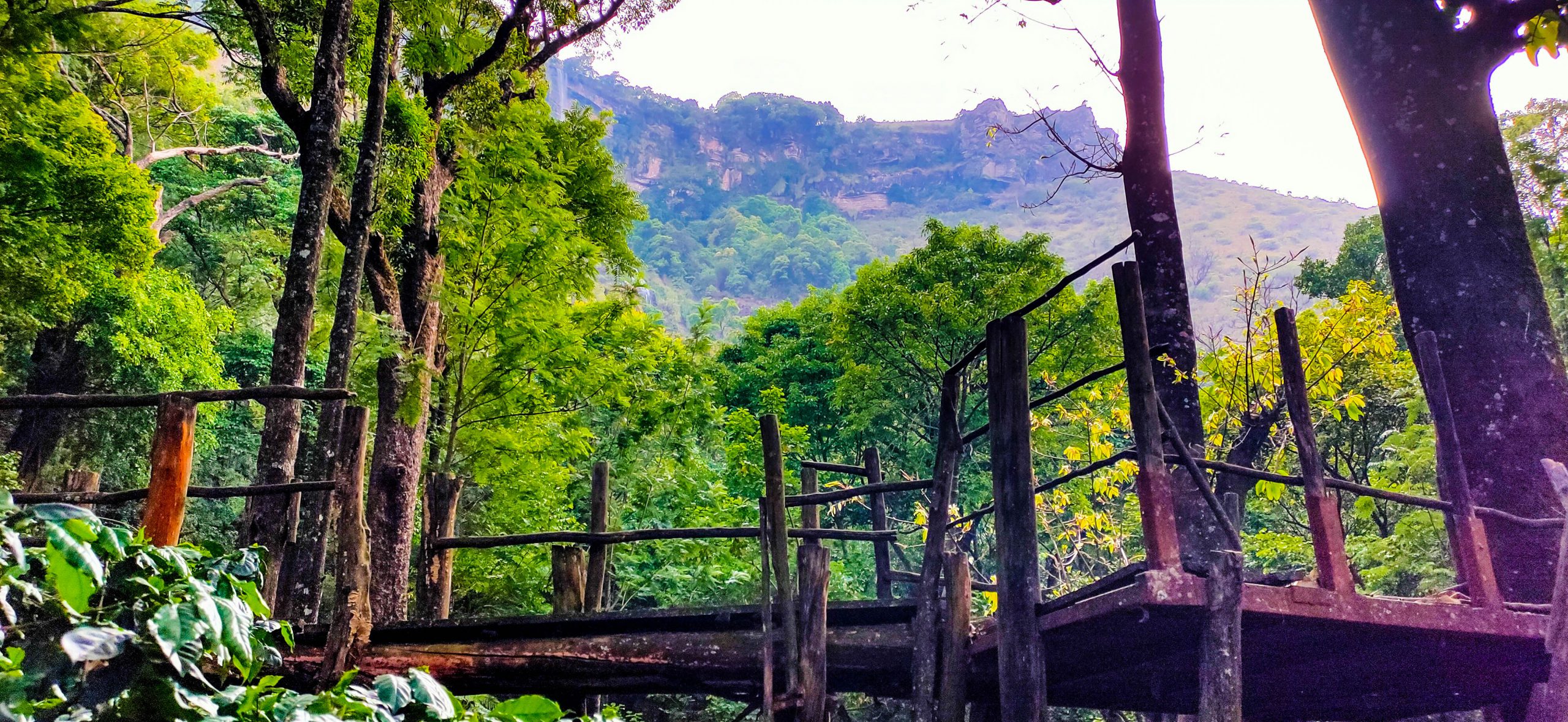 You come back across the white picket fence, rinse your feet off in the outdoor shower by the Seaside Cottage, and walk back to your room. The housekeeper has set the bed and the crisp white sheets invite you to lie down as you are lulled to sleep by the waves. You go off to sleep in the sound knowledge that the chirping of the birds will welcome you to a brand new day, and there are many more discoveries that lie ahead of you, at a destination that you know so well…. or so you thought! Rediscover Goa – the Niraamaya Way, at Niraamaya Private Residences, Benaulim Beach, South Goa.
You are back to the grind and a few months down, there comes a time when life gets to you (yet again… as it usually does), and you want to run away to the hills. The British did the same when they couldn't tolerate the Indian summer, and we had the phrase 'hill stations' added to our vocabulary. Many a song has been sung about the hills, and a lot of our childhood stories were woven around them. I have been the happiest reliving my lovely childhood memories and I am sure many of you will agree that it's the same case with you. India is blessed with many hills that you can explore. Every destination has so many nooks and crannies to discover. The flora and the fauna are fascinating and even the die-hard fan of the beaches can't help but smile when they are surrounded by the hills. Let's hop on once again on our train of imagination, and drive down for a few hours from the city into the Western Ghats. You are taken back in time when you enter this 2000 acre coffee estate. The Blue Mountain Coffee estate welcomes you with its rustic charm, and dense vegetation. A restored colonial bungalow that was owned by the British planters is your home away from home for the next few days. Make sure you have your walking shoes on, as there are many many paths to tread. The English text book & the poet Robert Frost is sure to pop up in your mind, as you remember some of his poems like 'The Road Not Taken' and envision the scenarios that made him compose this gem.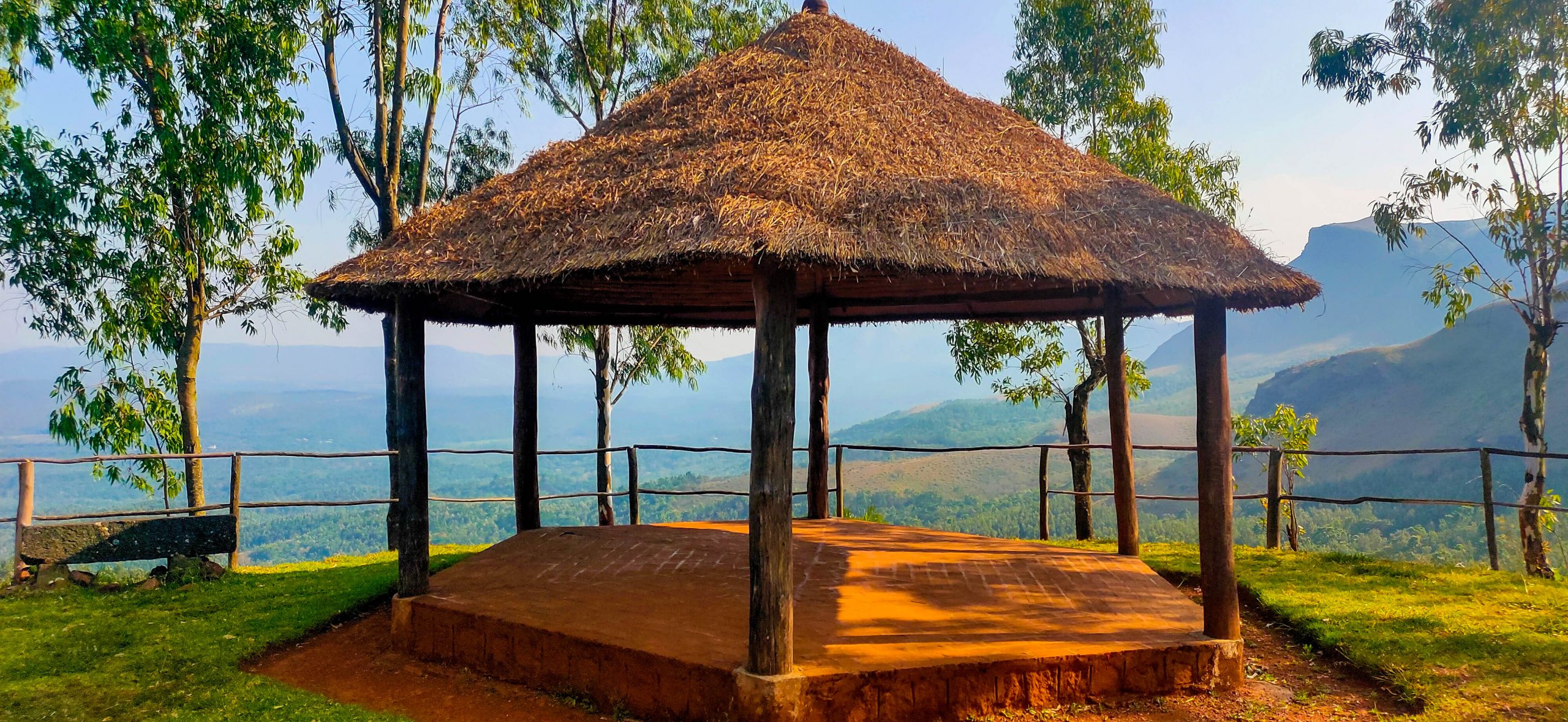 Your staff is waiting to settle you in and you have a quick chat with them to plan your next few days with morning treks to chase the sunrise at many of the breath-taking peaks that surround your bungalow – breakfast in the lawns, followed by a short trek to the stream and waterfall within the property, discovering the laden fruit trees, a picnic lunch in the woods, and finding new paths to come back to the bungalow in time for some garam chai or local coffee and hot savoury snacks, as you take in the 360 degree views of the mountains. Dinners can be at the colonial dining table or a Barbecue under the stars. The next few days are full of more adventure as you explore the Bhadra Tiger Reserve that borders the Coffee Estate; and witness the myriad shades of green that nature can conjure up. As you wind up after a refreshing break in the hills to go back to your daily routine, your home & staff will gear up for your next visit. At the foothills of the Mullayanagiri range, Niraamaya Private Residences Blue Mountain, Chikmagalur waits to welcome you!
And incase the thousand words above hasn't convinced you to choose Niraamaya Private Residences as your next 'home away from home', let me list some unique points to make the decision easier for you.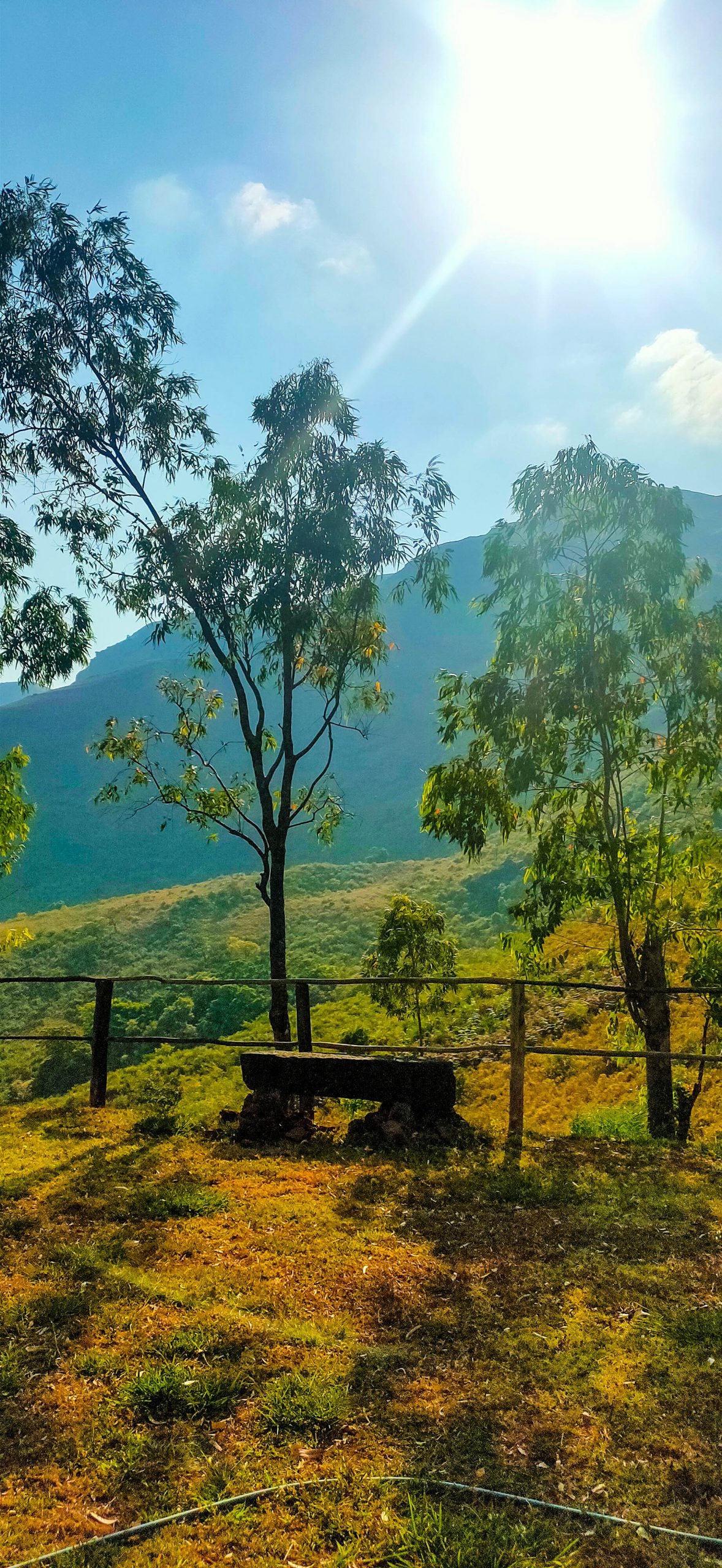 A panoramic view of the Mullayanagiri Mountains at Chikmagalur or a totally secluded beach with the endless sea laid out in your backyard and pristine white sands in Goa. The luxury of clean air and lots of space – 3 acres of beachfront at Goa & 2000 acres of coffee estate at Chikmagalur with open spaces on either side (no buildings in sight). The preferred choice of many celebs, sports-people, bureaucrats, royal families, industrialists and artists. A personal Chef specialising in local, Indian & international cuisine. NO Buffets – a curated menu only for you (menu is decided after discussions with you). A butler and housekeeper dedicated to cater to every need. A pet friendly residence. An experience that enriches your life; along with the Niraamaya promise that you will come back asking for more.