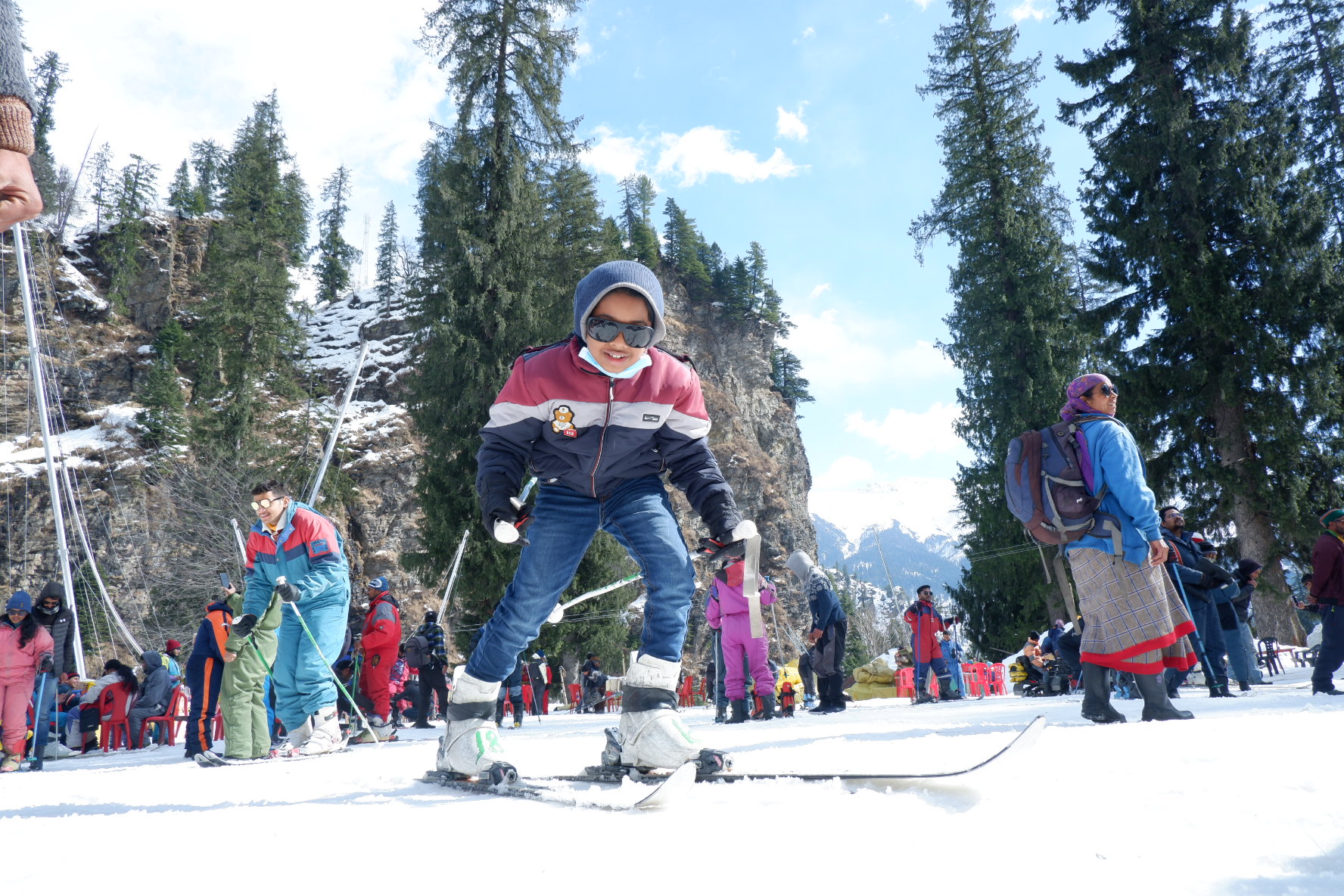 By our Tammie, Amal Senan
After sitting home patiently for almost 2 years, we elected to resume our post pandemic travel on the 73rd Republic day of India, 26 Jan 2022. And the destination we had selected 2 years back and was cancelled due to lockdown, was the one we chose again – the mighty Himalayas!
The winter shopping done in 2020 was waiting in storage to bounce out once Covid gave us some breathing space. Then we realised, we will have to live with Covid, so we decided to travel this winter while kids are still kids.
After an early morning buffet from Plaza Premium Lounge at T1, we took 5 am flight to Chandigarh and landed to a 9 degree, foggy Chandigarh where our driver Kaku was waiting. Kaku is a common and popular name in Himachal, which we realised later in our travels.
He took us to the famous Pal Dhaba in Sector 28. Delicious paneer parathas washed down with piping hot chai was a great way to start our weeklong expedition. Later we did a quick shopping at local market for some affordable winter jackets, gloves and inner for kids. Then we commenced the journey to Shimla.
The beautiful scenery changed every minute, and the glorious sights persuaded us to stay awake even after a full night flight and transit. Shimla was freezing at -1 degrees, and the city welcomed us with snowfall. Although excited by the views outside, we decided to rest and be ready for adventure from day 2.

The next day brought excited shouts from the kids, because snow was everywhere. The view of Shimla town and Mall Road from our room was nothing short of a winter wonderland. We set out for Kufri, and as we approached, the landscape was a dazzling combination of green and white. Devdaroo (Himalayan Cedar) trees dotted the landscape, making it look just like Christmas.
A pony ride to Kufri is a real treat in winter. We were dropped at a point from where a 4×4 vehicle took us to the pony ride location. The road was covered with a thin layer of ice, so the drive was risky for normal cars, but our 4×4 driver made it with ease. Around 2000+ horses serve tourists in Kufri. On the 2 km ride on the horse to the activity area, we were initially nervous as the horses moved through the steep trails. However, as we moved further, we relaxed and started to enjoy this new experience. The guide gave us instructions on how to sit and balance ourselves during the ride.
Once we reach the activity area, there was a small trekking path which gives beautiful options for playing with snow and create Instagram memories. Local ladies were renting sticks at the start of this trekking path which helped us to move easily through the slippery snow. Kufri enjoys snow for around 3 months in the winters and all locals from the snow dress rental shops, skiing, tube sliding and even the ladies who rent sticks do this as their seasonal job. The pony ride, though, is a year-round activity. Our adventure at Kufri finished with hot Maggi noodles and chai from the local shop.
The afternoon brought more excitement with a visit to the historic Mall Road of Shimla. The fresh strawberries sold next to the lift station attracted my younger one who is fond of strawberries, and we decided to buy few on our way back. The two-stage lift took us to Mall Road and next to the lift station I could see an interesting restaurant with its own microbrewery. What else would you need for a late afternoon lunch? A mug of freshly brewed beer, fried rice and chilly chicken with fresh vegetables from the mountain made our day.
With the warm feeling of a satiated stomach, it was time to explore Mall Road. It was picturesque and clean, and reminded us of Shimla's glorious past. The Ridge is the highest spot, and the perfect vantage point to view the sunset. A not to be missed part of the Mall Road experience is a plateful of the steaming Momos, a local specialty. The day ended with a farewell dinner at the hotel.
The drive to Manali took 8 hours but each mile was enlivened with breath-taking views of the Himalayas and the Beas River. Beas meandered with us all the way to our hotel which was situated by the banks of the river, just few kilometres before Manali town. Our duplex room featured quintessential Himachal style architecture and offered a spectacular view of snow caped mountains and river.
That evening we decided to stay indoors, with some simple, soul warming khichadi for dinner, and a good rest to prepare for the full day snow expedition to Solang Valley.
We were greeted with a sunny morning, which made for the best breakfast experience by the river side at our hotel – the warm sun was a blessing in the winter chill. Located 13 kilometres from Manali, Solang Valley is tucked away between the Beas Kund and Solang Village. The spot is renowned for its stunning views of snow-capped mountains and magnificent glaciers that attract ski enthusiasts from all over the world. It was a pleasant drive to Solang, and as we arrived, we came upon endless counters that offered river rafting, para gliding and other snow activities. We engaged the services of a skiing guide. As part of COVID precaution, we decided to use our own winter clothes and avoid renting outside attire.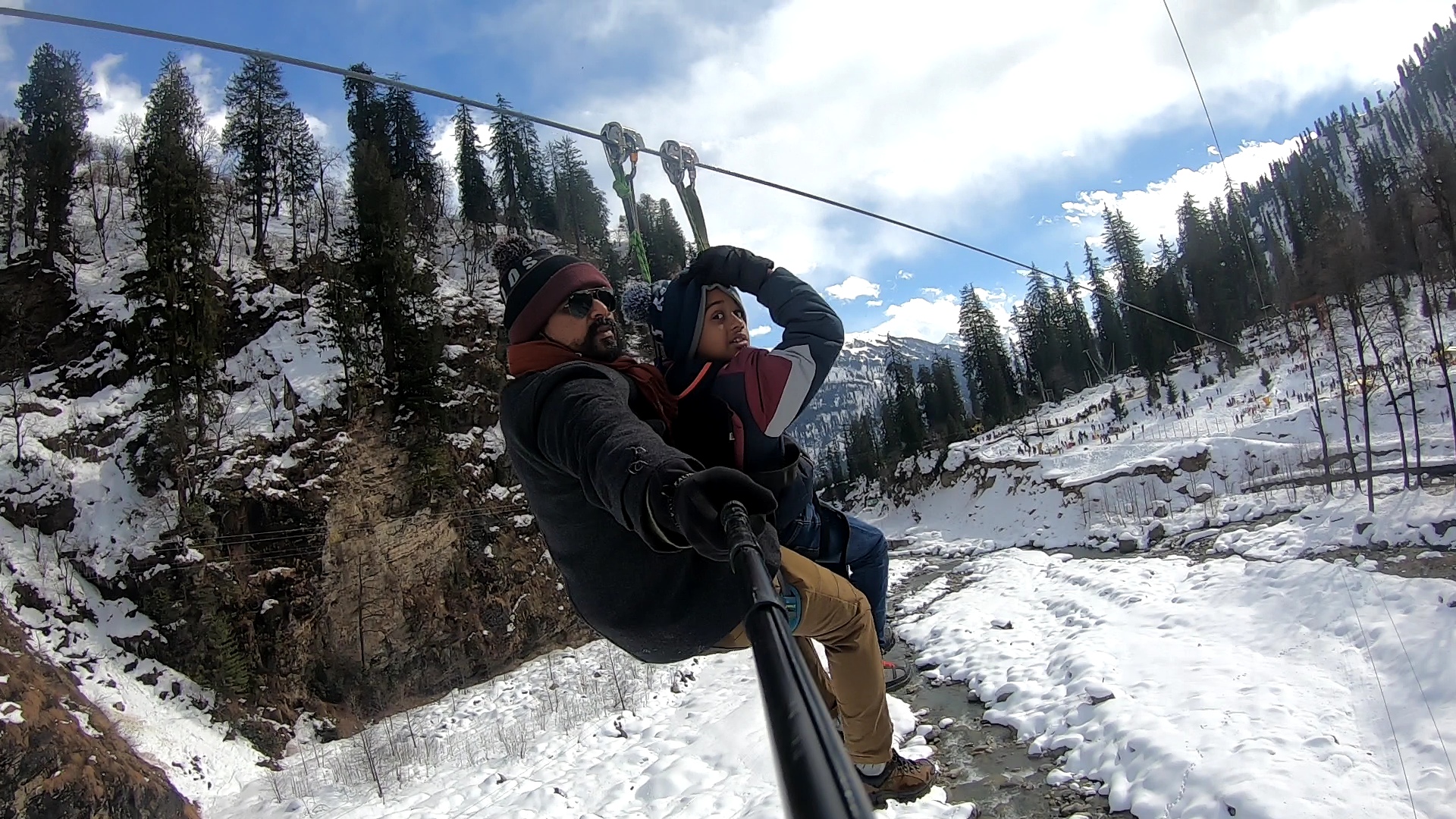 Our instructor gave us a quarter of an hour of basic lessons on a flat area which is easy for beginners. It's more of a photo op than actual adventure. There was enough of the pure, driven snow right in the valley, so we opted not take the cable car. Instead, we did the exciting zipline across the valley, which is a thrilling experience with 360-degree views. Imagine zipping from one mountain face to its neighbour in a matter of seconds, in the air with nothing but a harness and line between you and the ground, hundreds of feet down below! It's a 250 meter two way zipline that takes around a minute to cover each way. Once we reached the opposite side, there was a climb of 200 meters through wooden steps made by locals, to reach the top of that cliff and zipline our way back to valley. We were free to explore the snow-covered cliff before taking our trip back. We were provided with an option to rent a Go Pro to effectively capture the ride and the views.
My younger one and wife enjoyed the Ice Tube slide and other smaller rides. We crossed the small stream at Solang Valley and spent some quality time frolicking in the fresh snow. Para gliding looked interesting, but as the kids were a bit hesitant, we gave it a miss, as we did with the river rafting. There were other activities like snowmobiling, which looked quite exciting too.
With wonderful memories and experiences, we came back to Manali's Mall Road for some quick shopping. A refreshing tea and some delicious chicken momos ended the visit on a great note. We wanted to try trout fish biryani as we had heard much about it, but it was not available by the time we reached the shop. Back at our hotel a wonderful campfire and dinner awaited us.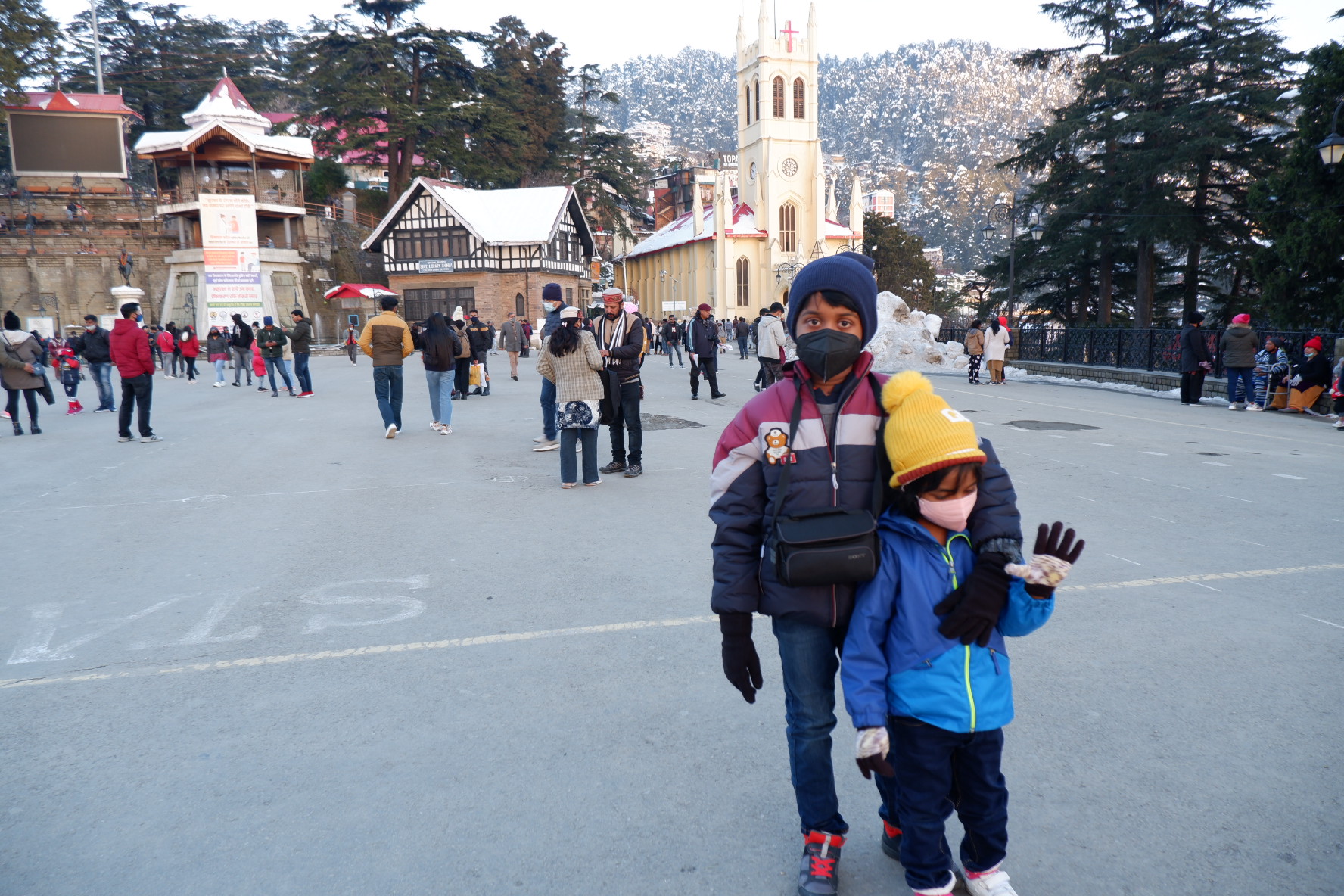 The last day at Manali was relaxed. We made sure we prepared for the long drive of 10 hrs. to Chandigarh next day. However, we managed a quick visit to the famous Hidimba Temple, took some nice pictures with a friendly yak, and then had some time with the kids at the Van Vihar Park.
Many curious friends asked us if we were crazy to be travelling in the peak of third wave, but when we reached Himachal we realised we were not the only crazy ones! Our answer was, you can't live twice so live today, be safe but do not be scared. We ensured that we were masked at all public spots, carried our own small bottles of sanitizers and washed our hands frequently. Our transport was sanitized and safe, with a trained driver and everything was in accordance with Tamarind Global's strict safety protocols, including the selection of certified hotels throughout our travel.
So if not now, then when? Time will melt like snow, don't wait for your travel plans, do it now!