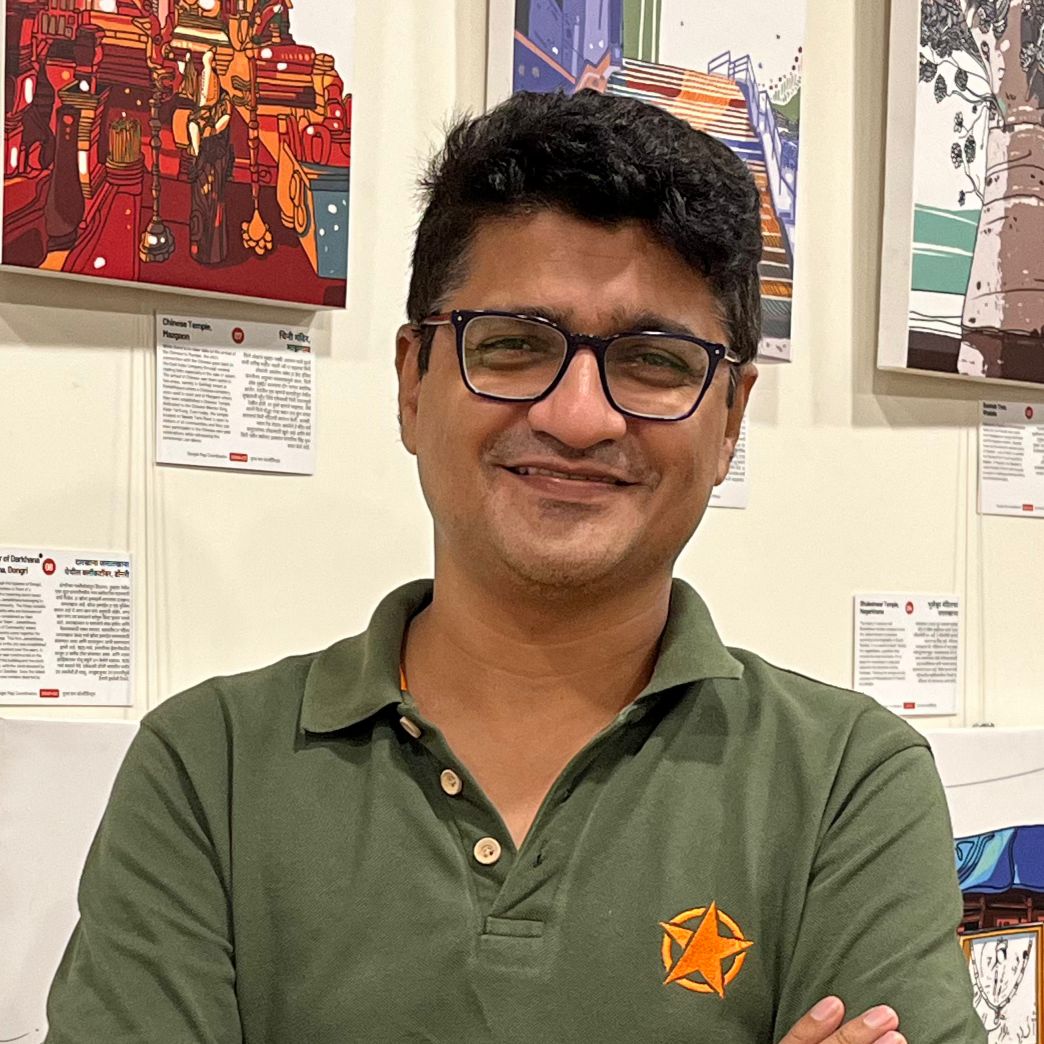 Article courtesy – Vinayak Talwar who is one of the passionate story tellers at Khaki Tours
This story begins in 2015 when a General Manager of Marketing in a Multi-National Conglomerate decides to make use of his spare time on a holiday. Meet Bharat Gothoskar, founder of KHAKI Tours who took his passion for the lesser-known secrets of his city out to the world and make it one of the most sought-after experiences for tourists visiting Mumbai.
Raised in the bustling metropolis of Bombay, Bharat grew up with a keen eye for looking at things for more than what they stood for. A city that today is known only as the Economic and Entertainment capital of India, Bharat has learnt to know this city beyond just the obvious and its cities within. Bharat started KHAKI Tours with the intent of showing Mumbai to its own citizens beyond the colonial remnants noticeable in the Fort area by conducting heritage walks on holidays. His idea was to open windows in people's minds to the rich heritage that surrounds them. Today, people visit the likes of London, Rome, Paris, Venice, pay top dollar to attend heritage walks, only to come back to their own city and say "There is nothing interesting here". Starting with precincts that are not as 'touristy' as Fort, Bharat started conducting walks in areas such as Gamdevi, Bhuleshwar, Lalbaug, Banganga and today KHAKI conducts heritage walks in over 50 such precincts of the city with the numbers growing month after month. With the popularity of KHAKI growing year on year, Bharat decided to grow his clout and start a program known as 'Ambassadors of Mumbai' where individuals passionate about history can learn about the multiple aspects of this city and train themselves to conduct walks on behalf of KHAKI as well. Today, KHAKI has become a household brand when it comes to heritage with experiences ranging from walks, talks, bus rides, jeep rides, curated food walks and what not. And not just for Mumbaikars, but even for first time visitors to this city, KHAKI has managed to create awareness for international and domestic travellers to experience Mumbai like never before.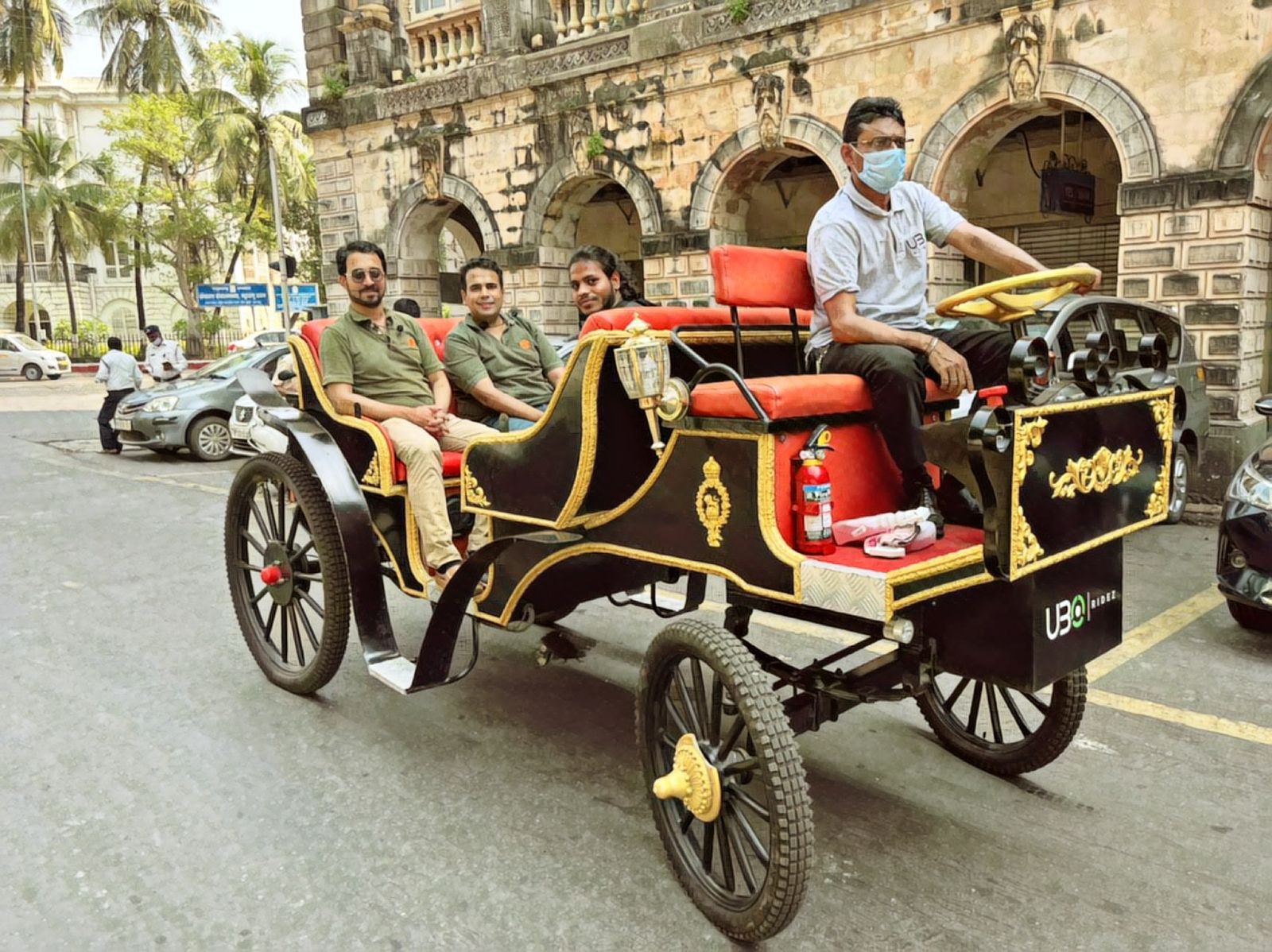 What is the secret that makes KHAKI stand out compared to any other tour agency? It is not just the passion for heritage but the narrative that stands out. People are not here to listen to historical numbers and figures, but to listen to stories that nobody would have told them till now. How a historical fact becomes important for them is when it becomes relatable and that is what KHAKI has managed to achieve right to the T. What is next on the cards for KHAKI? To go beyond, literally! Expanding their base to other cities of India and to curate International Tours to places such as Turkey, Cambodia, Egypt and more! And thus continues the story of how Bharat and his team are Keeping Heritage Alive & Kicking in India.
Experiences Khaki tours offers:
#EssentialMumbai – If you have just a day and want to experience the essence of Mumbai, this tour is for you! Explore the city's historical, cultural and rural heritage across three diverse precincts, getting a taste of more city flavours as you travel around from one to another.


#Castle2Gateway – Their signature walk covers 500 years of history in a distance of 2 km over 5 hrs. It starts from where the first Europeans entered the city and ends where the last British soldiers left. Understand how the city grew from a fishing and farming village to the modern metropolis it is today on this walk.


#ImperialFort – Explore 'Fort', the nucleus around which the 22-million strong metropolis of Mumbai has evolved. Learn stories of the events, landmarks and people that shaped the town over the centuries. This ride is a unique experience of Mumbai's colonial city, and explains how the modern city of Mumbai came to be.


#BygoneBandra – Explore Bandra's Portuguese past – from forts and churches to Indo-Portuguese Catholic villages – along with glimpses from history from other periods as An ideal walking tour for those staying in hotels in the Andheri-Bandra belt.


#SacredBanganga – A walk around Mumbai's most sacred spot – the Banganga Tank, ringed by temples, monasteries, graveyards, pilgrims' inns and much This mini-Benaras will introduce you to the spiritual side of the city including the pantheon of Hindu Gods and the myths and legends that surround them.