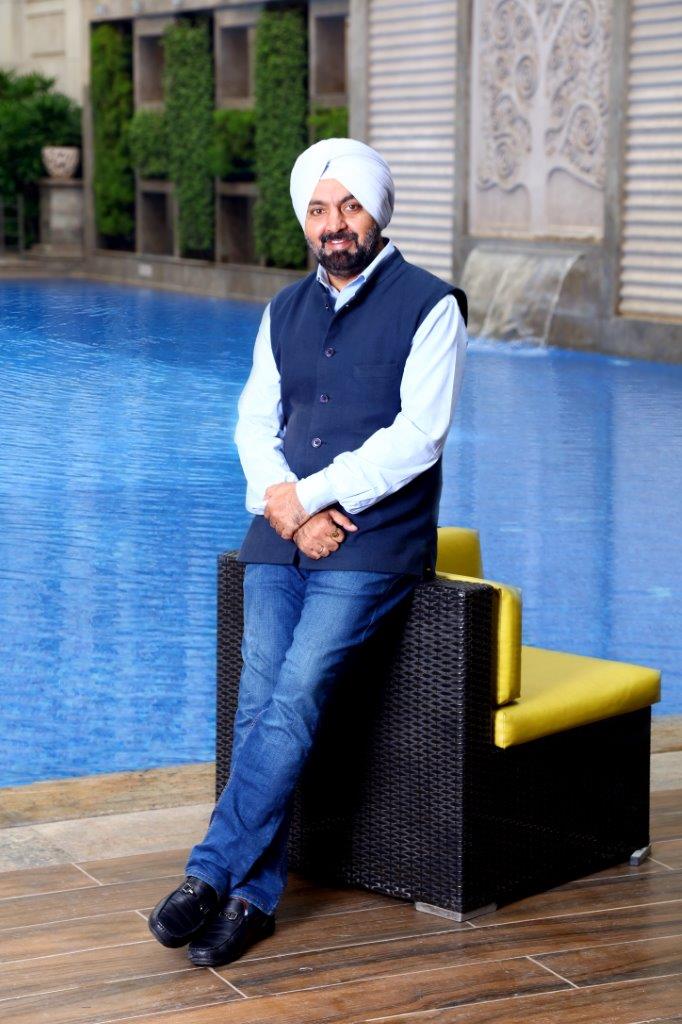 By Vikramjit Singh – President at Lemon Tree Hotels Limited
Today sustainability practices have become an essential part of our sector and over the last few years, including the pandemic, we have seen companies adopt and consolidate practices around the environment, inclusion/diversity, community engagement and supply chain management as well as governance practices.
At Lemon Tree Hotels, our business model is built around our sustainability practices, with a special focus on hiring people from marginalised background including disability, orphans, school drop outs, transgender and more as well as switching over to renewable energy, implementing energy saving and water saving processes, recycling and reusing water and managing waste well.
Our endeavours are not without any challenges however; for example in our inclusion and diversity effort, there is a mismatch of demand and supply of suitable candidates (different disabilities, different roles) across our cities. In order to implement our Renewable Energy goals we have to plan implementation in accordance with the laws and regulations in each state – this makes the task complex and sometimes implementation is not feasible.
Since 2012, as we have built new hotels we have followed all green building practices defined by the Indian Green Building Council and all the hotels are built to the Gold standard specs. The additional features required to certify a green building come at a cost but the payback period is short enough (usually 3 to 4 years) and delivers great savings (in consumption and/or cost).
Hospitality and tourism companies need to build in sustainability practices into their business model and design their company around it. This is the way of the future and these initiatives make good business sense too.
Lemon Tree's Inclusion and Diversity Program
We are very focused on our culture and on keeping our people engaged. Lemon Tree Hotels has been ranked among the "Best Companies to Work for" in India for seven consecutive years, by the Great Place to Work Institute, including in 2017 when it was ranked the fourth "Best Company to Work for" in India and was the only hotel company in the top 10.
LTH is an equal opportunity employer and actively invites job applications from people with disabilities. The company ethos is that persons with disabilities must be provided the same opportunities as others to realize their full potential. By creating an environment in the organization that allows them to deliver their best, LTH is able to play a part, however small, in social inclusiveness and nation building. Lemon Tree has defined the goal as mainstreaming 'Opportunity Deprived Indians' i.e. ODIs into its workforce.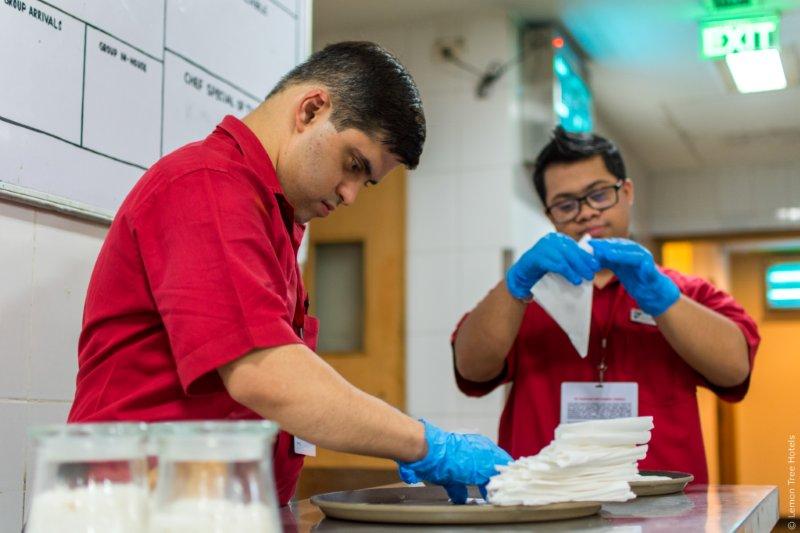 This initiative was started in 2007. In the past 16 years, over 3000 ODIs have trained at our company/continue to work with us. Today, 10-12% of our employees are Indians who are opportunity deprived in some way. Lemon Tree inducts people with disabilities and those with an economic/social disadvantage into its entire hotels pan India. They work across different areas of our hotels e.g. Housekeeping, Kitchen Stewarding and Food & Beverage Service. The goal has been to grow this percentage substantially over the years and make ODIs a central part of our company.
Approach to Inclusion and Diversity
In the early stages, we inducted Employees with Disabilities (EwD) only in back-end roles like Kitchen Stewarding and Housekeeping, where direct guest interaction was minimal. Also the focus was only on Speech and Hearing Impaired (SHI) employees. This gave us an opportunity to develop SOPs and training modules in an iterative manner. Subsequently we extended this initiative to guest contact areas such as our restaurants. Here, interaction with guests is an integral part of the job role. We then re-engineered the relevant service process to enable EwD to interact with guests. We also engaged with people with orthopaedic impairment and matched roles suitable to their profile, where their disability did not come in the way of their job performance. We have done numerous trials with Down Syndrome at 8 hotels in Delhi/NCR in the coffee shop and with Autism in Housekeeping across 5 hotels. As we built sufficient learning and experience from this exercise, we also hire such candidates at our other hotels and are slowly ramping up to a national scale.
Key processes and elements of the program
The service process flow required innovative ideas like EwD cards, a card introducing the employee and how best he/she can serve the guest which helps in setting expectations and sensitizing the guest. We introduced numbered menu items which simplified the most difficult part of the process and made it easy for a guest to place an order. These processes helped make the engagement a very positive one, for both the guest and EwD.
We have also brought in a few workplace policies that are part of this initiative. For instance, we have provided whistles to all EwD that can be used at a time of emergency (fire, etc.) to attract attention and get help. Though most of our employees are now adequately conversant in the
Indian Sign Language (ISL), we frequently engage experts to help us with one-on-one chats with EwD, so that we are able to give them a fair hearing, as and when required. At the time of recruitment, we also try to employ EwD who live close to our hotels since commuting long distances can be very inconvenient.
At each step when we brought in a new disability type, we sensitize employees for each such disability e.g. orthopaedic handicap, Down Syndrome, Autism, Visual Impairment/Low Vision, etc. with the help of experts/NGOs/special educators who understand each specific disability This empowers the whole team to understand and work with these new trainees/colleagues and bring the best out of them, no matter what the disability.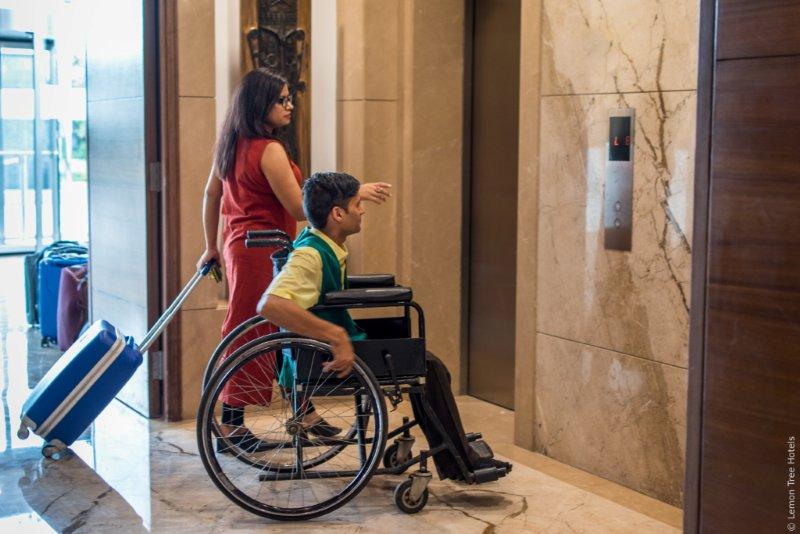 Lemon Tree's Environmentally Friendly Practices
Current efforts include energy efficiency and conservation; switching over to renewable energy (RE); water efficiency and conservation; use of CNG instead of LPG; use of green building material; reduction of GHG emissions/carbon footprint; planting of trees and shrubs on hotel premises; building hotels in accordance with Universal Design concepts – for greater access for differently abled people and building our hotels to Leadership in Energy and Design (LEED)/Indian Green Building Council (IGBC) Gold Standards.
Environmental Impact
 
ENERGY
RENEWABLE ENERGY
CLIMATE CHANGE
WATER
GREEN BUILDINGS
FY26 Target
15%
Reduction in Energy Consumption (intensity based)*
50%
Renewable energy (RE) usage by FY26
40%
Reduction in GHG emissions (intensity based)*
10%
Reduction in water consumption (intensity based)*
100%
Certified Green Buildings (hotels) by FY26
* by FY26 over FY19 baseline
FY22 Performance
42%
Reduction in Energy Consumption (intensity based**
15.25%
Renewable energy (RE) usage in FY22
42%
Reduction in GHG emissions (intensity based)**
38%
Reduction in water consumption (intensity based)**
15%
Certified Green Buildings (hotels) in FY22
** in FY22 over FY19 baseline. FY22's occupancy is still low due to the pandemic and has not gone back to pre-COVID levels. Hence the consumption of 2022 is much lower than 2019. As occupancy increases and stabilizes, this 'reduction in consumption' will not appear to be so high.
Profits are important but so is the Planet and so are the People.