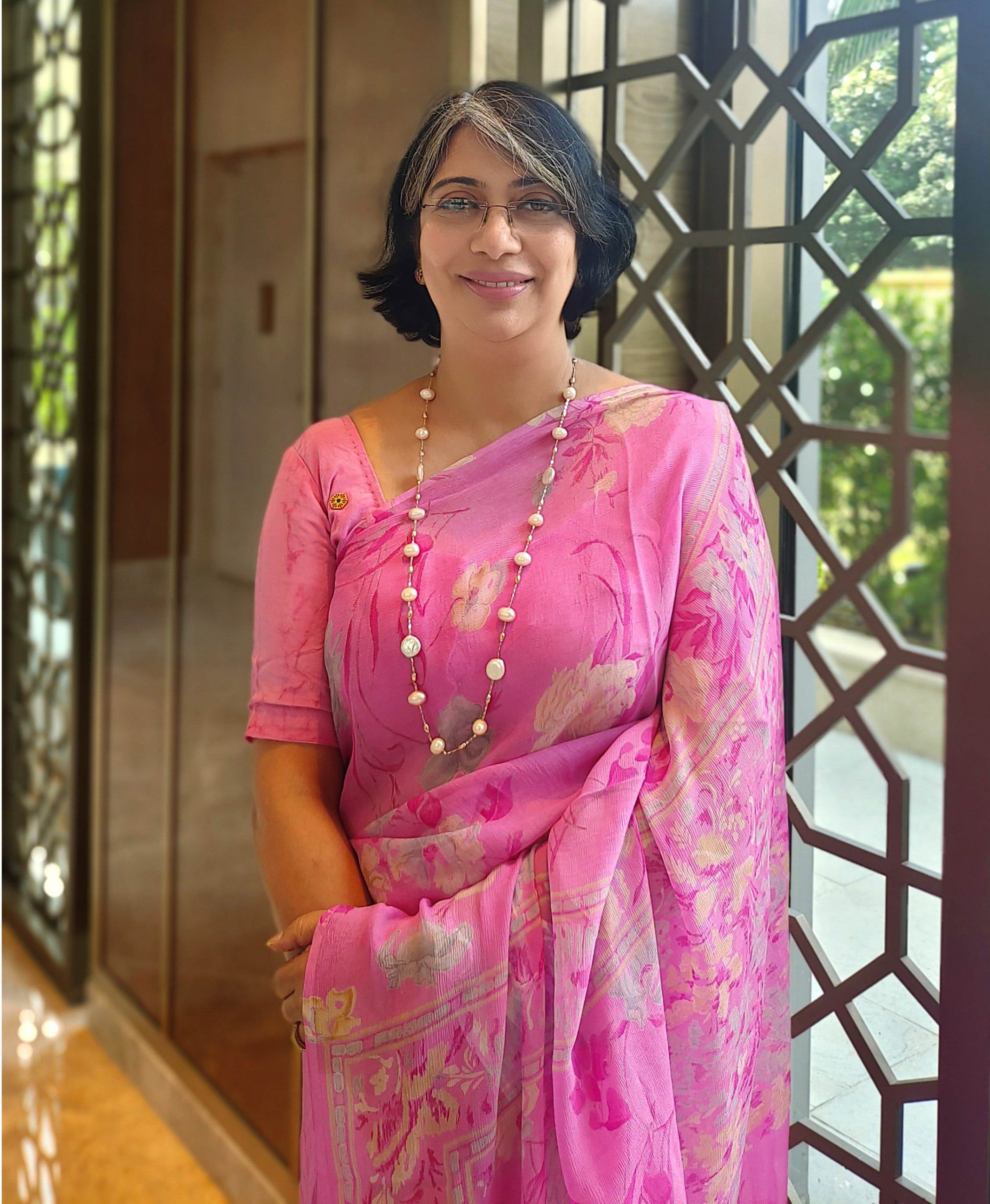 Kanika Hasrat is the Area Director at Indian Hotels Company Limited (IHCL), popularly known as Taj Hotels for Uttar Pradesh, Madhya Pradesh and Uttarakhand and is the General Manager at Taj Lakefront Bhopal . She is also the President of WICCI (Women's Indian Chamber of Commerce &Industry) Hospitality and Tourism Council.
Having a diverse, gender-balanced, and inclusive organisation is no longer an option– it is necessary for a world that works for all.
As the Pandemic raged and hospitality faced the brunt of nationwide lockdowns; employees were furloughed; I along with a group of other hospitality professions realised that we saw more women lose their job than men. This was the birth of the Hospitality and Tourism council under an already well-established agassiz of Women's Indian Chamber of Commerce & Industry (WICCI).
WICCI Hospitality and Tourism is an online group of 850 women professionals representing all the known hospitality and tourism majors in India. We connect and work together with the common goal to 'Grow more women in hospitality'. With a core team of 20 at the National level and 180 Council members at the state levels we meet, strategize, connect and support government and other industry chambers while also mentoring women to grow in this industry.
With a clearly defined charter we have not only helped about 350 women build back their hospitality careers, but we also share our personal time to mentor, inspire and support women in the field to grow their careers.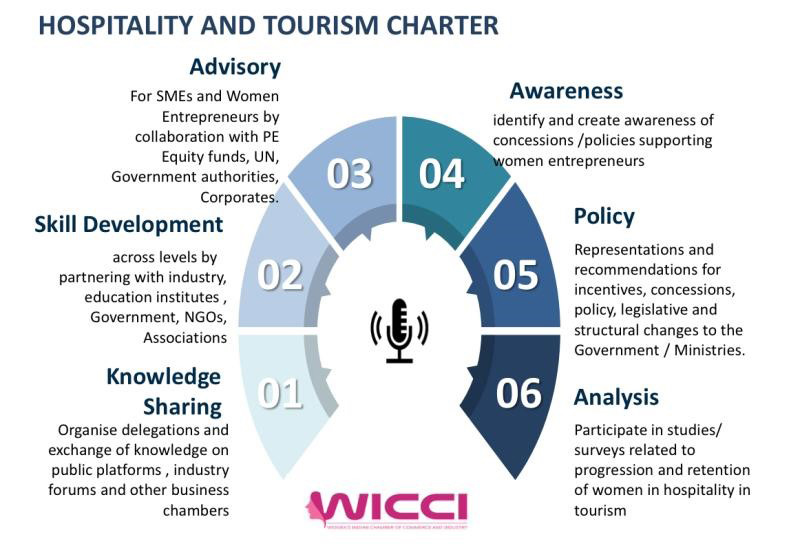 From conducting online skill development sessions in conjunction with IHM Aurangabad to working with SAATHIYA (a Shibulal Family Philanthropic Initiative) that supports the aspirations of youth from economically weaker sections of the society and to being the voice of women in the industry the WICCI Hospitality and Tourism Council has come a long way in the last 2 and a 1/2 years.
It is a well-established fact that creating diversity, inclusion, equity, and equality not only yields incredible financial benefits, but also sets the tone for progressive organizational and institutional cultures that care for their customers and constituents and drive policies and practices for good – with harmony of people, profit, purpose and planet. With this in mind we have been torch bearers for equal rights for women and have been part of industry meetings to conduct studies on Women in Hospitality along with multiple representations to the government on Budget recommendations to including POSH as a compulsory training on the curriculum of all professional colleges and institutes.
I am delighted and extremely proud to be part of this group of committed women who not only prove their mettle in their regular careers and at home but also aspire to improve the quality of life for many more and to build an Equal World.