Gone are the days of the wedding cuisine comprising cauldrons of biryani and racks of delicious kebabs. Today, the menu feels like a carefully chosen extension of the location and decor, so it is refined, but also playful.
Five-star caterers across the country offer a variety from Indian with a twist, to East Asian, European or Arabic. The common denominator is freshly sourced, good-looking ingredients that look too good to eat, in flavours that are too amazing to forget.
Stay Indian:
Rasam shots anyone? Or mini samosas and idlis, maybe? Forget state-wide variations, most states have cuisine that is exclusive to a particular region, so the range that an Indian menu can offer is mind-boggling. The trick is to jazz things up, so that homey food becomes contemporary and global. So, whether it's lamb seekh paired with apricot chutney, masala-tossed asparagus, trio of rice flavours in lemon, tamarind and coconut, or a live jalebi counter and a gulab jamun pyramid, Indian wedding food now comes with a generous side serving of flair.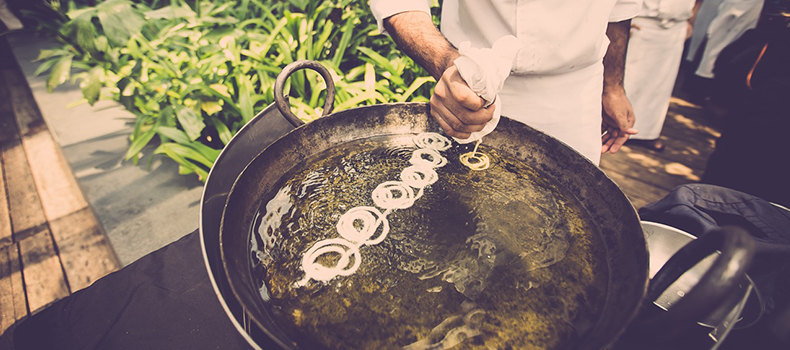 Oriental:
While most of us Indians can never get our fill of Oriental food, it has definitely come a long way from the splash of soya sauce on noodles. Continue reading "A Spin on Wedding Food"